WILL GOD HAVE SPACE IN HIS KINGDOM FOR SUCH REVENGE-BENT PEOPLE: 'MAYBE GOD CAN ACCEPT MAHATHIR'S APOLOGY BUT NOT ME' – OPS LALANG DETAINEE
Even if former prime minister Dr Mahathir Mohamad were to apologise for Operasi Lalang in 1987, it would not be sincere, said PSM chairperson Dr Mohd Nasir Hashim.
"To me, as a simple human being, even if he apologises, in my heart I could not accept it, but maybe God can accept it.
"Even if he apologises, it is a political decision. It is not coming from his heart," Nasir, who was detained under the Internal Security Act (ISA) for 15 months during Operasi Lalang, told Malaysiakini.
He was responding to Mahathir's statement yesterday, where the former premier accepted blame for the detention of over 100 activists, journalists and opposition politicians during Operasi Lalang.
Mahathir, who is Pakatan Harapan's chairperson, had also expressed regret that some detainees were tortured during their incarceration under ISA.
However, he stopped short of apologising for the incident as he insisted the crackdown was not his decision.
Nasir said this was a "cop-out response" from Mahathir as he was the prime minister when Operasi Lalang happened.
"It (Operasi Lalang) happened, it must have been with his blessing. Who was the one in control? The police or him?" Nasir asked.
"He (Mahathir) is the same guy trying to manipulate his way out," he added.
NOT ALL ARE LIKE NASIR, KUA: REMOVAL OF DETENTION LAWS MORE IMPORTANT THAN APOLOGY FOR OTHERS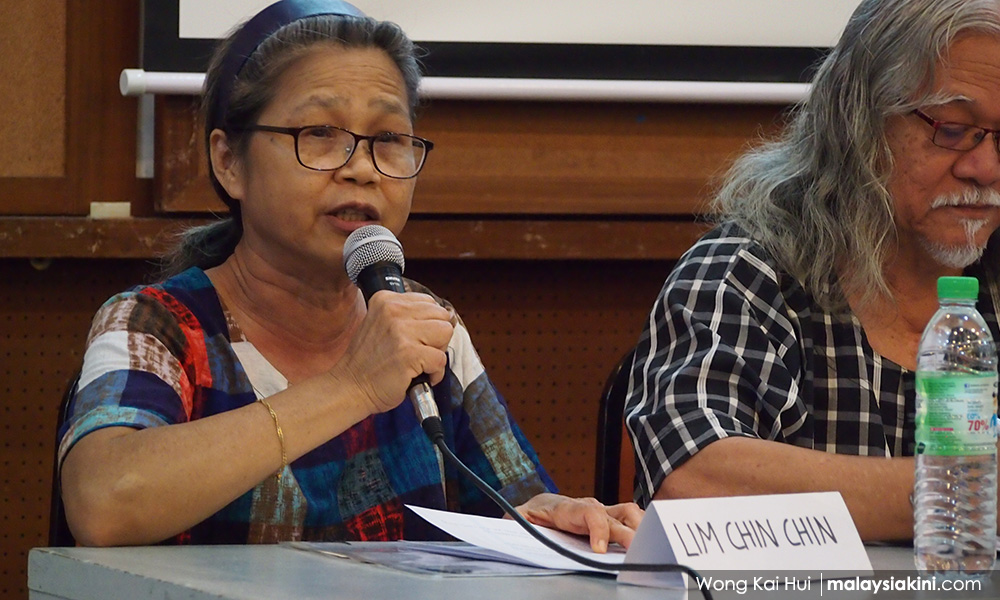 Meanwhile, Lim Chin Chin (photo), another former ISA detainee during Operasi Lalang, said she was glad that Mahathir has accepted the blame for the detentions.
It is more important, she said, for Harapan to do away with preventive detention laws once they come into power.
"Since he (Mahathir) knows it can be abused and he has done it himself, I hope that when they win they will repeal all these preventive detention laws," she said.
Lim was the founder of Women's Development Centre and All Women's Action Society (Awam), and she spent over two years in detention without trial under the ISA after being accused of being a "communist".
Suaram adviser Kua Kia Soong, another former ISA detainee, had earlier said that Mahathir must be held accountable for the actions of the police who executed the orders now that he has admitted the torture that occurred during Operasi Lalang.
– M'kini
.