WHO WILL DARE TOUCH NAJIB'S CORRUPTION HOT-POT: BANDAR MALAYSIA MIGHT ATTRACT 'LIMITED' BIDDERS – NONE FROM U.S. OR S'PORE LIKELY
Companies from about four nations are expected to join in the tender for the Bandar Malaysia project, according to Professor Hoo Ke Ping, who is also an independent economist.
Last week, the Ministry of Finance announced that is requesting for proposals from companies that want to take on the role as Bandar Malaysia's master developer.
Located on prime land Sungai Besi at the outskirts of downtown Kuala Lumpur, the 196.7ha Bandar Malaysia project is anticipated to be one the largest real estate development in the country's history.
To be eligible to participate, the firm or consortium must be an affiliate of a Fortune 500 company and must have experience in building world-class projects. The parent firm must also have generated a cumulative revenue of at least RM50 billion from its entire property development operations and associated business over the past three years.
Hoo told Free Malaysia Today that these firms would likely come from countries that also want to bid for the Singapore-Kuala Lumpur High Speed Rail (HSR), namely Japan, Taiwan, South Korea and China.
South Korean firms are anticipated to bid for the project as they are involved in various businesses, including property development.
Japanese companies have sufficient cash are expected to participate in the tender, as it may increase their chance of securing a job in HSR project.
He believes that many Chinese entities will compete for Bandar Malaysia, but they have issues in wiring money here, as the Beijing government has restricted the outflow of capital to strengthen the yuan against the US dollar.
"Most of the companies will have problems raising cash due to the Chinese government's ruling to limit the outflow of renminbi from the country. Unless the company is super rich," noted Hoo.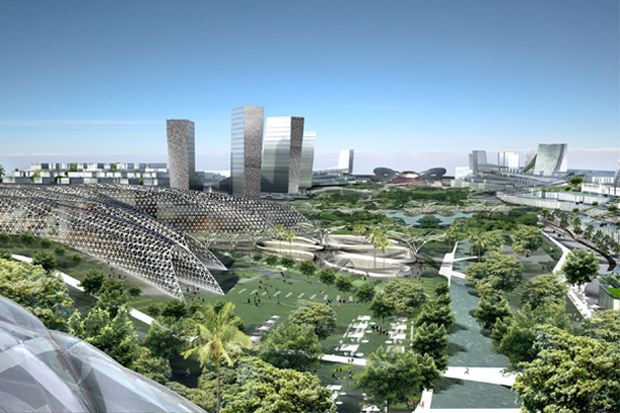 However, he thinks that firms from the United States and Singapore are unlikely to take part in the massive project given the corruption scandal involving 1Malaysia Development Bhd (1MDB). This is the parent firm of 1MDB Real Estate, the owner of Bandar Malaysia. The landlord was renamed as TRX City Sdn Bhd and was transferred to Malaysia's Ministry of Finance.
"US companies might not come because of the civil action by the Department of Justice (DoJ) to recover money said to be stolen from 1MDB." Likewise, the Singapore government is investigating this matter as the money was allegedly handled by entities based there.
Meanwhile, European companies don't usually engage with firms involved in overseas property projects. Like Saudi Arabia and other Middle East nations, Canada is also pre-occupied with its own sluggish real estate market, while India is focusing on UK developments.
"We can also rule out oil and gas companies too because over the last three years, most of them have not been doing well," he added.
– http://www.propertyguru.com.my/
.