WHO THE HELL ARE YOU TO RENAME OUR GOD? CHRISTIAN GROUPS IN UPROAR OVER ISLAMIC COUNCIL'S PLAN FOR DBP TO 'CORRECT' MALAY-LANGUAGE CHRISTIAN BIBLE
KUALA LUMPUR— An Islamic council's suggestion for Dewan Bahasa Pustaka to "correct" Christian bibles in Malay was "presumptuous" and "insulting", said the National Evangelical Christian Fellowship (NECF).
The group noted that beyond contesting Christians on their right to use the Arabic word for God, the Selangor Islamic Religious Council (Mais) was now seeking to dictate how they should be allowed to worship.
"Mais' attempt to deny the use of, "Allah", by Christians is already very upsetting to the Christian community and going on to suggest that a government agency like 'Dewan Bahasa' should translate the Holy Scriptures only adds insult to the injury.
"We urge the government to make it clear that it will uphold the rights of the Christian minority religion guaranteed under our Constitution," the NECF said in a statement.
The NECF stressed that Article 11 of the Federal Constitution enshrined an individual's liberty to profess his own faith and to practise this in a manner of his choosing, before explaining that East Malaysian Christians have used "Allah" for centuries before the current legal dispute over the term.
It also said that simply having DBP translate a version of the bible to Malay was unacceptable, as the agency would not be familiar with "political, ideological, social, cultural and theological" intent in the Christians' holy text, which was needed to grasp their nuanced meanings and interpretations.
In the case of Jill Ireland Lawrence Bill who is suing Putrajaya over the local ban of "Allah" in Christian publications, a Mais representative asserted that DBP could prepare a Malay version of the bible without the Arabic term.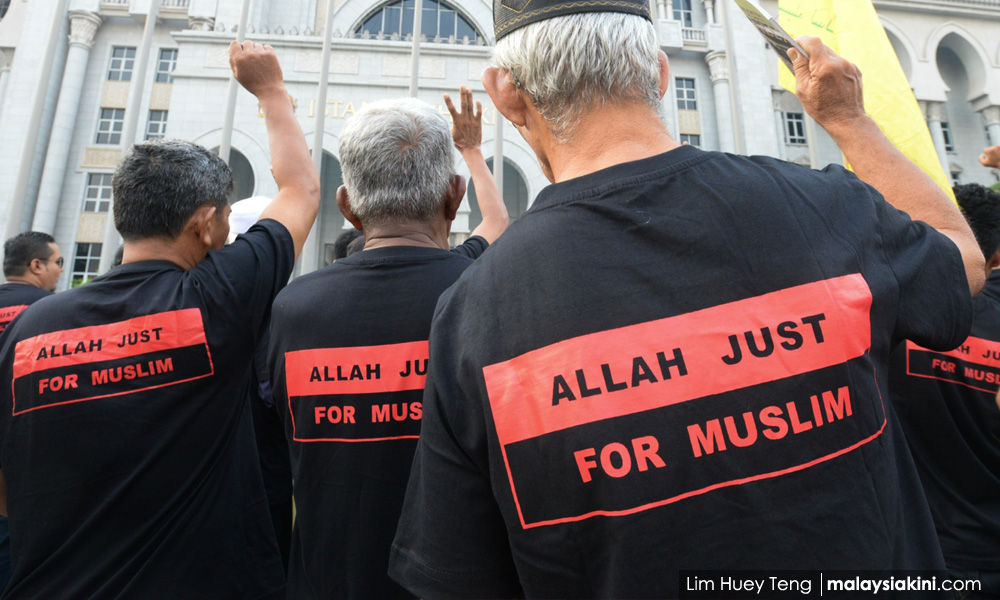 Malaysia is possibly the only country in the world in which "Allah", the Arabic word for God, is exclusive to Islam, after the courts here ruled in favour of the federal government's decision to ban the Catholic Church from using it in a newsletter.
The outcome resulted in the prohibition gradually expanding to beyond the newsletter, despite the government and courts' insistence that the ruling was limited to the Catholic Church's periodical.
The ban affects, in particular, the Malay-speaking Christians in Sabah and Sarawak, for whom Bahasa Malaysia is their primary language for both daily use and worship.
Following the Mais proposal in court, Sarawak Deputy Chief Minister Tan Sri James Masing said it would be a mockery to allow DBP to prepare a bible in Malay, adding that expertise in the Malay language was not the sole qualification needed for the monumental task.
MALAY MAIL
.