WHO IS ANWAR TO TALK WHEN PAKATAN LOST GE13 DUE TO MALAYS VIEW OF HIM AS SOFT & SUBSERVIENT TO DAP: DON'T WORRY, DR M WON'T BECOME DICTATOR AGAIN – BERSATU OUTS PKR SHENANIGANS, DENIES PROPOSING DR M, MUHYIDDIN FOR TOP 2 POSTS
PKR de facto leader Anwar Ibrahim's proposal for the chairperson of Pakatan Harapan to act as a coordinator with no executive role would be difficult to implement, said Parti Pribumi Bersatu Malaysia (Bersatu) strategist Rais Hussin Mohamed Ariff.
"It would be quite hard to have a chairperson who has no executive role. I think what Anwar meant was on how to build consensus in discussions. That is acceptable in a democratic party.
"It is quite normal that all views are to be heard so that when decisions are made, they are going to be made in the best possible way for the party," he told Malaysiakini.
Citing an example of how things work in Bersatu, Rais pointed out that as chairperson, Dr Mahathir Mohamad would allow space for all supreme council members to express their views.
"He doesn't say: You must do as I say."
Stressing the importance of maintaining the consensus-based structure, this would also ensure that there would be check and balance, he pointed out.
"And no one person or party dominates as what currently is happening to Umno.
"We in Bersatu are very mindful of making sure that we don't repeat the mistake where one person became too powerful and at the end of the day it would affect the country so badly," he added.
In a statement recently, Anwar said that he was not seeking to be Harapan's prime ministerial candidate and urged Bersatu to reconsider their proposal to occupy both the chairperson and president's position in the coalition.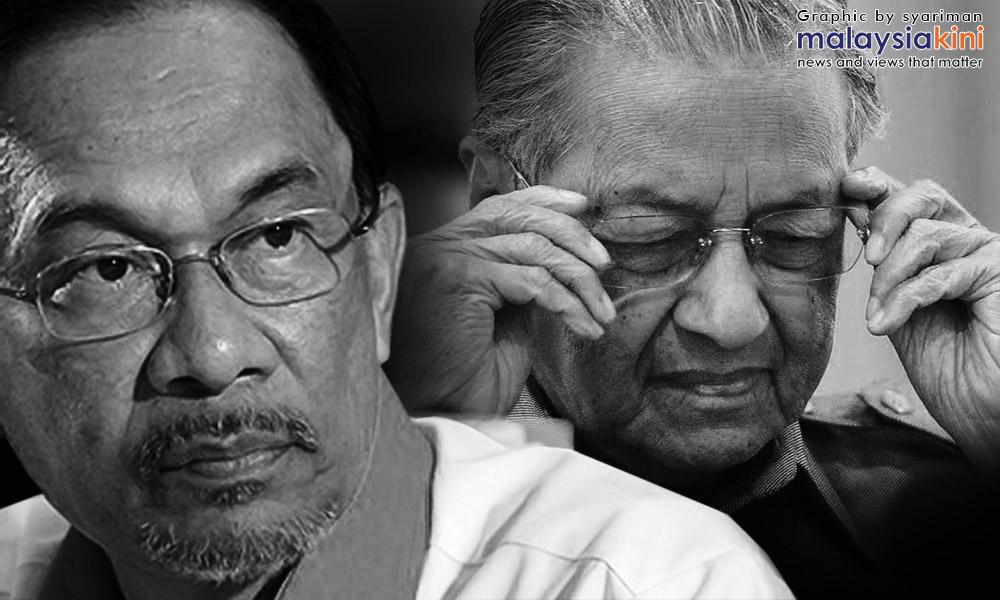 Rais Hussin said that the issue of Bersatu occupying both chairperson and president's role in Harapan does not arise as the party had only proposed one person.
"The structure that we have suggested in last presidential council meeting was for only one position.
"So I don't see the issue of Bersatu controlling the top two posts," he said.
He said that Bersatu's goal now was to determine "what people wanted" and adopt strategies to accommodate these requests.
"We are in a very big battle. It is about getting the right formula and tools. That's what we are focusing on, nothing else," he said.
– M'kini
.