WHO FIRED THE FIRST SHOT – CAN HADI ANSWER? MUSA HITAM'S MAN SAYS THAT SHOULD BE THE KEY TO LAYING TO REST THE MEMALI KILLINGS
The incident which happened in 1985 in Memali, a remote village in Kedah, left 14 villagers and four policemen dead.
Thirty-two years later, some are asking for a Royal Commission of Inquiry (RCI) into the shooting incident.
One man, Datuk Seri Mohd Annuar Zain, feels that any RCI into the Memali Incident should have a clear purpose and look into what triggered the shootout between the villagers and the police in the first place.
Annuar, who was the senior private secretary to the then Home Minister Tun Musa Hitam between 1981 and 1986, said that the person who started firing was responsible for the subsequent shootout as police forces only reacted once four of their own men were killed.
He said that this important question has never been answered till today, despite the tabling of a White Paper on what took place on that day.
"Until today, there is that one big question that puzzles me. Somebody in that group (of villages) fired the first few shots that caused the death of the four policemen. That triggered the tragedy because the other policemen then reacted to that," he told Malay Mail Online in an exclusive interview.
The Memali siege on November 19, 1985 also resulted in the arrest of hundreds under the Internal Security Act (ISA).
The officers allegedly conducted their operation under Musa's orders, although this has since been disputed as Tun Dr Mahathir Mohamad, who was prime minister at the time, was in fact in Malaysia when the incident occurred.
The target was Ibrahim Mahmud, a PAS leader whom the government accused of leading a "deviationist" Islamic sect. He was popularly known as Ibrahim Libya and was among those killed in the incident.
"Someone must have known who fired first.  Whoever started the shooting made things turn for the worse," Annuar explained.
He said he also found it shocking that no one was held responsible for the incident, and that any RCI into the Memali Incident must aim to achieve that objective: to bring closure to the families of the policemen and villagers killed.
"I'm sure (back then) there was an interrogation process; don't tell me no one knew who among the villagers were armed.
"Even if the person who fired the shot was killed, it must be made public," Annuar added.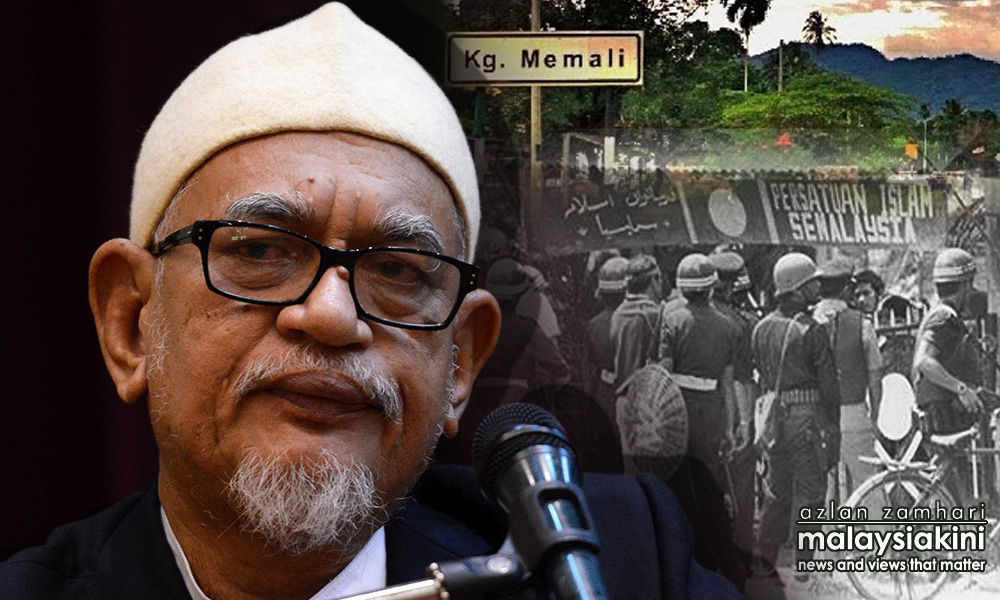 But he said that it would be challenging to form such an investigation right now as those involved are either too old to remember details or have died.
The federal government has said it will weigh whether or not to set up a royal inquiry into the 1985 incident if there is a formal request.
Some current government ministers claim that the authorities during Dr Mahathir's administration used disproportionate force against "village folks" during the Memali siege.
MALAY MAIL
.