WHO CARES ABOUT AZMIN! PAS READY TO FIGHT BOTH PKR & AMANAH FOR SHAH ALAM SEAT
A Selangor PAS leader has said regardless of whether Menteri Besar Azmin Ali intends to contest the Shah Alam seat, the Islamist party is ready to "reclaim" it.
"The Shah Alam parliamentary seat is really PAS' traditional seat, and even in the last general election it was contested and won under the PAS ticket, before they ran away with it (dibawa lari).
"Therefore whichever seat had been won by PAS before, of course we will contest it again," PAS election director Roslan Mohd Shahir as saying today.
In the 2013 general election, the Shah Alam seat was won by former PAS leader Khalid Samad as part of the now defunct Pakatan Rakyat coalition. Khalid has since quit PAS in a mass exodus of the party's progressives to form Amanah.
On Thursday, Khalid (photo) rubbished a rumour that Azmin intends to contest in the seat, calling it an "evil" attempt to pit him against Azmin, and Amanah against PKR.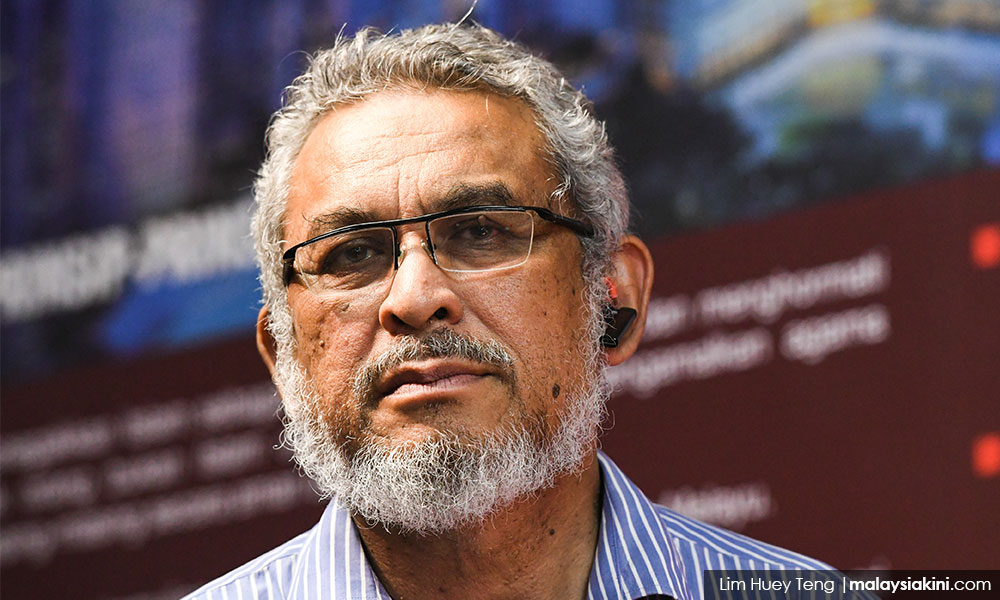 Roslan said even before the news about Azmin's possible move, PAS had already prepared its election machinery to take on the seat.
"That is to say, we had already started preparations, only now have we heard about the possibility of Azmin contesting in Shah Alam.
"So it doesn't matter who (the candidate is), we will still contest the seat," he was reported as saying.
He added PAS has already finalised the list of Selangor candidates.
According to Sinar, they plan to contest in 42 state seats and at least 20 parliamentary seats in Selangor, without considering who the opponents would be.
– M'kini
.