WHAT'S THE USE OF ISSUING A WARNING LATE AT NIGHT WHEN THE HEAVY RAINFALL STARTED IN THE MORNING: DELIBERATE OR NOT, MET DEPT'S TARDINESS COMES UNDER FIRE BY PENANG FMM
The Penang Federation of Malaysian Manufacturers (FMM) slated the Meteorological Department over what it believes to have been a late warning about heavy rainfall in the state.
Penang FMM chairperson Ooi Eng Hock noted that the Meteorological Department only issued the warning on its website at 9.30pm last night.
"What is the use of issuing such a warning at night when the heavy rainfall started early in the morning?
"Didn't the department forecast heavy rainfall coming to the area due to a tropical storm?
"Is our meteorological radar equipment so backdated that we cannot forecast this bad weather affecting our country?" he asked, pointing out that this was not the first time that a tropical storm had affected Penang.
Noting that hundreds of millions in property damage are lost each time a flood occurs in the state, Ooi said that more should be allocated by the federal government for flood mitigation.
Penang saw flooding since yesterday evening, as strong winds lashed across the island and mainland, uprooting trees and causing massive traffic jams.
The Meteorological Department had issued the heavy rain warning with Penang and parts of Kedah receiving a "red" notice.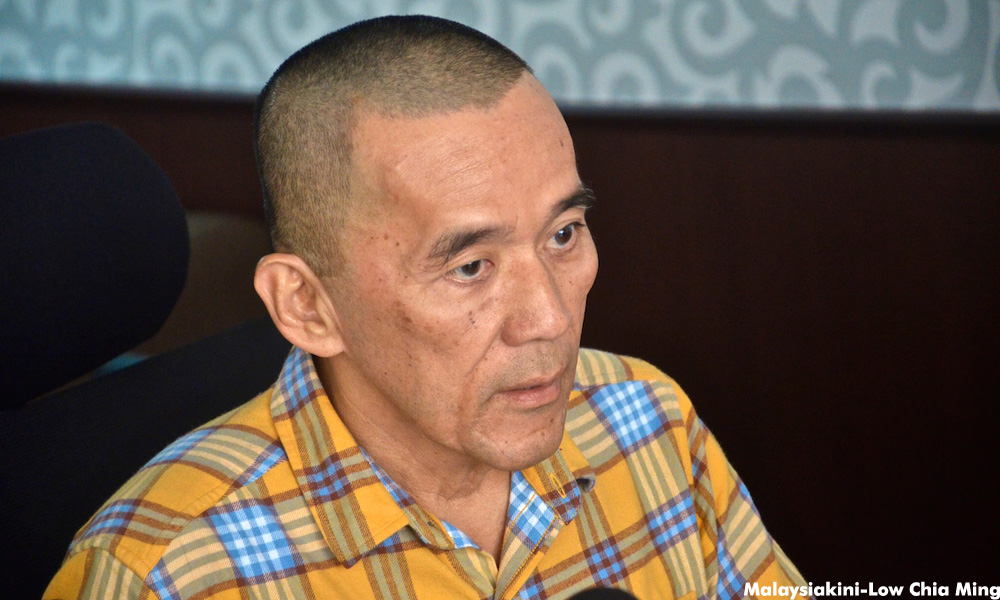 A day before the Meteorological Department issued its notice, maverick DAP Tanjung Bungah assemblyperson Teh Yee Cheu (photo) warned of possible heavy rainfall based on data from India's meteorological department.
"Notice: Floods, landslides, fallen trees," he said in a Facebook message on Friday, warning of a high tide on Nov 4 and 5.
Public bus service Rapid Penang, meanwhile, confirmed that it was temporarily ceasing its stage bus operations.
"In the interest of public safety, we have no option but to temporarily cease the operations of our stage buses until the heavy rain and flood waters subside," said a Rapid Penang spokesperson.
Commuters are advised to refer to Rapid Penang's Facebook page at "rapidpgfans" for updates.
– M'kini
.