WHAT TYPE OF UNPROFESSIONAL EDUCATION MINISTER IS MAHDZIR – IS NAJIB SO DESPERATE FOR VOTES? 'DR M, BERSATU ARE DAP 'STOOGES' – MAHDZIR TELLS PRESS CONFERENCE AT SCHOOL
Education Minister Mahdzir Khalid has described Dr Mahathir Mohamad and Parti Pribumi Bersatu Malaysia (Bersatu) as DAP's "pencacai" (stooges).
The Umno supreme council member claimed that DAP was the opposition coalition Pakatan Harapan's puppet master despite Mahathir arguing otherwise.
"DAP dominates Harapan. Mahathir and his team are now 'pencacai' (DAP)," he told a press conference at SK Putrajaya Presint 17 (photo) this morning.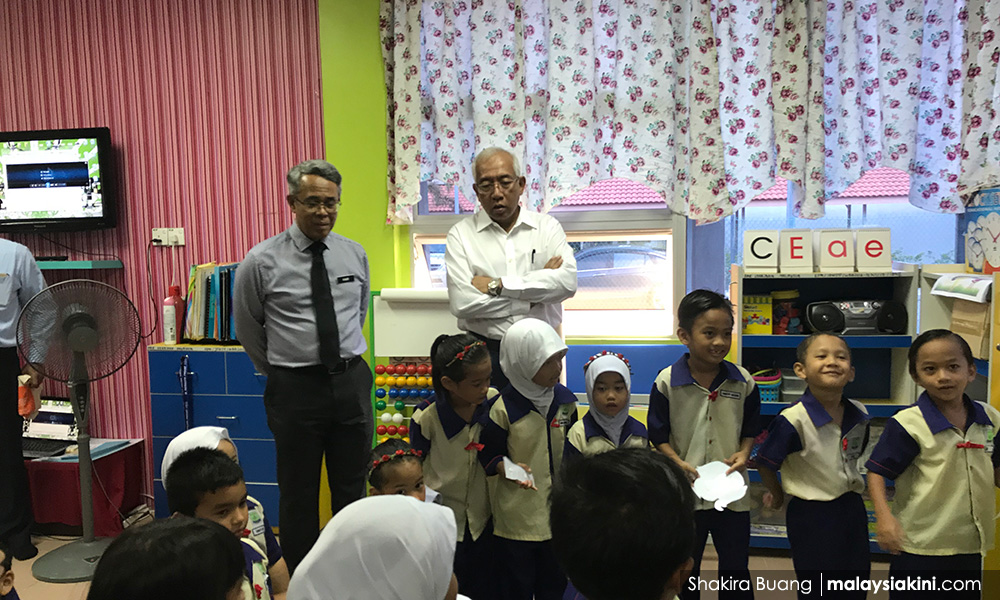 Another school in Putrajaya – SK Putrajaya Presint 14 (1) – landed in the spotlight last week when an Umno-themed competition witnessed students waving party flags, chanting slogans and rendering the Umno anthem.
Though Umno leaders, including Mahdzir, defended the event, Mahathir and the opposition condemned it.
Meanwhile, Mahdzir said Mahathir is often propagating hate politics towards the government, especially against Umno.
He reiterated that it was DAP which called the shots in Harapan, singling out the party's father-and-son pair Lim Kit Siang and Lim Guan Eng.
"Whatever happens in Harapan is controlled by Kit Siang and Guang Eng," he said, advising all quarters not to indulge in hate politics.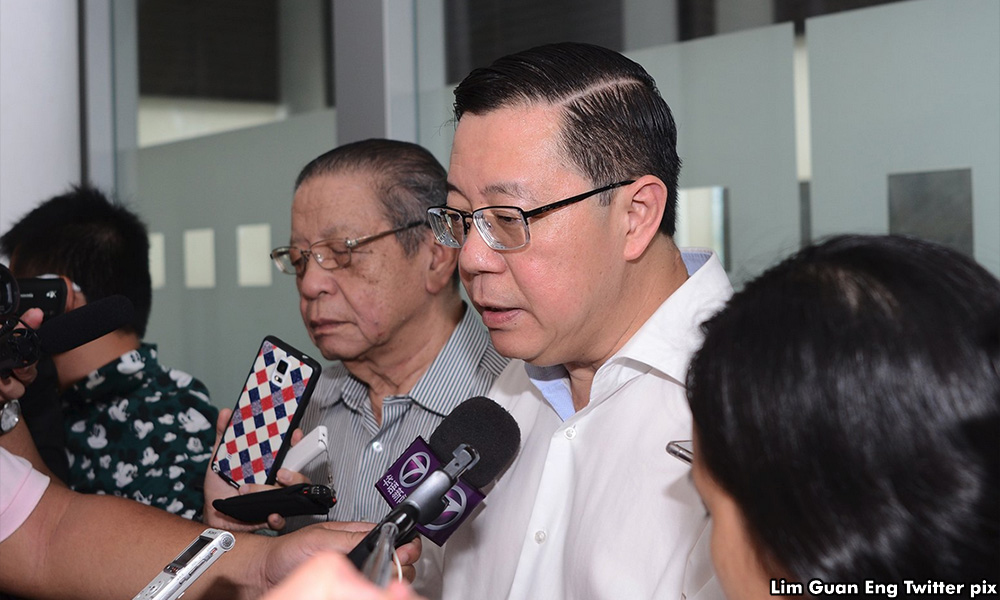 DAP leaders have repeatedly stressed that Harapan's partners stand on equal footing and decisions are based on consensus.
They have accused Umno of creating the impression that it is DAP who is in control in order to instil fear in the Malay electorate.
Umno has alleged that the predominantly Chinese DAP posed a threat to the position of the Malays and Islam, a charge which DAP leaders have vehemently denied.
With Mahathir positioning Bersatu as an alternative to Umno, the battle for Malay votes has become a crucial factor, especially when the opposition harps on the possibility of a Malay tsunami in the coming general election.
– M'kini
.