WHAT NEW TROUBLE WILL NAJIB & JAMAL STIR UP? ZAID TELLS THE POLICE – MY 'SULTAN' TWEETS WERE MY PERSONAL OPINION
The police have questioned former law minister Zaid Ibrahim over his tweets regarding Selangor ruler Sultan Sharafuddin Idris Shah.
His statement was recorded at the Bukit Aman police headquarters in Kuala Lumpur this morning.
When Zaid met reporters about an hour later, some questioned him, in jest, if he had been assaulted during the session.
"The police were professional, asked me the appropriate questions. Thank you," he replied.
Zaid said he also explained to the police that his tweets were his personal view and did not reflect the stand of others, including the opposition.
"(I explained to the police that) I felt obliged to explain the role of the constitutional monarchy, how we must maintain the democratic system by understanding what needs to be done by all quarters," he added.
Zaid said the police informed him that he would be called up again if the need arose.
"I think that's normal. Police can always call you anytime. I told them that I won't be on holiday so I can come anytime," he added.
Zaid is being investigated under the Sedition Act 1948 for his tweets in response to the ruler stating that former prime minister Dr Mahathir Mohamad's anger could raze the nation.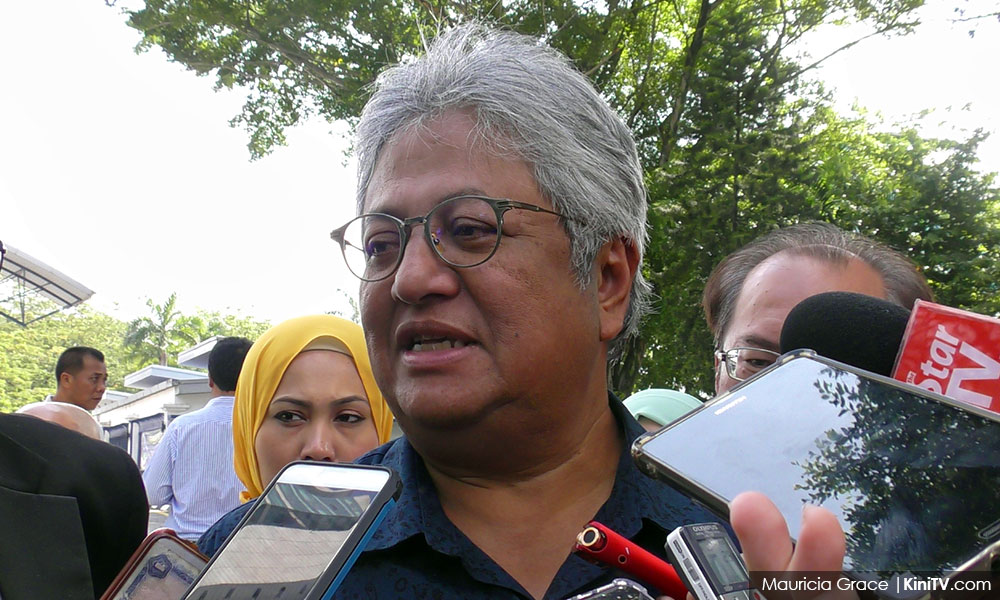 Sultan Sharafuddin also described Mahathir as someone with an "inferiority complex" and "deep hatred".
Zaid then tweeted that the Selangor ruler "should be careful with his words" and that "no one is immune when the country burns".
His comment courted flak from Umno leaders who, among others, torched cardboard cutouts of the former minister. The sultan himself rebuked Zaid for being rude.
The ruler also told the former minister to leave Selangor and return to his home state of Kelantan if he disagreed with his views.
Last week, Zaid, when asked if he would apologise to the ruler, said he was merely following the Islamic tradition of offering advice to the rulers.
Zaid also maintained that he had done nothing wrong and there was no element of sedition in his tweets.
– M'kini
.