'WHAT IS THERE FOR DR M TO CALM DOWN?' LONG PAST, MEMALI A POLITICAL STORM IN TEACUP STIRRED UP BY NAJIB & UMNO – MAT SABU
Parti Amanah Negara (Amanah) president Mohamad Sabu used to be one of former premier Dr Mahathir Mohamad's biggest critics, especially with regard to the Memali tragedy.
Asked today whether Mahathir should apologise over the incident as suggested by PAS, Mohamad said it was up to the nonagenarian to do so, stressing it was now purely an election issue.
"That is up to him, I cannot give my view on it," he told reporters at a press conference after officiating Federal Territories Amanah's convention in Kuala Lumpur today.
When asked whether Mahathir should apologise to calm the situation after the incident was recently raised again, Mohamad pointed out how Mahathir was a "wise man" and that the issue of Memali had long been resolved.
"What is there to calm down? The issue has long abated."
He said the incident was only raised now because of the upcoming general election.
"The issue will only crop up when the election is coming. Once the election is completed, the issue will die down," he added.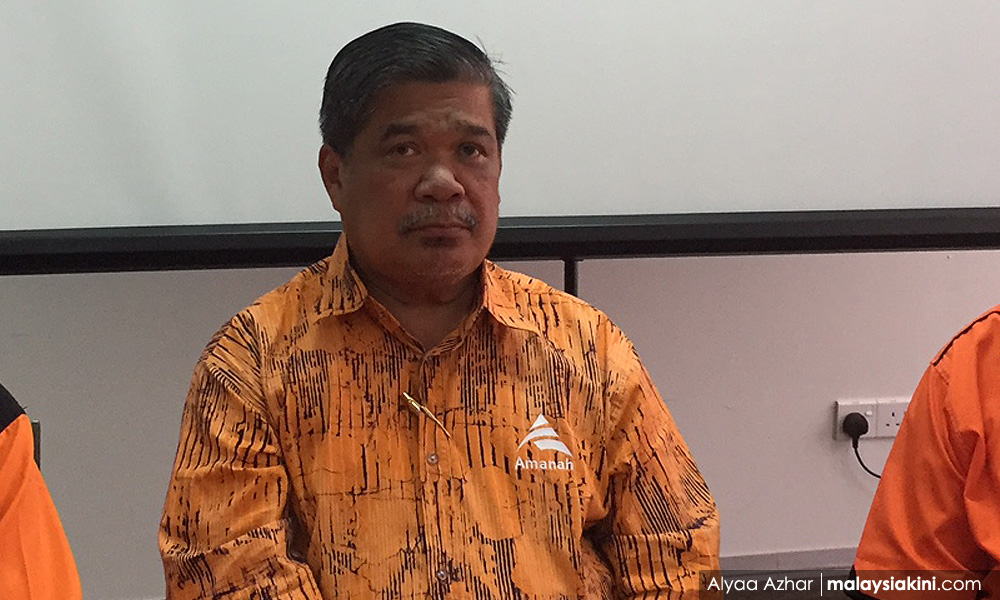 Mahathir has steadfastly denied responsibility for the bloody clashbetween the police and supporters of PAS leader Ibrahim "Libya" Mahmood on Nov 19, 1985.
The incident took place when police attempted to arrest the religious scholar – suspected of heading a "deviant" sect – at his camp in the Kedah village.
14 villagers including Ibrahim, and four police personnel perished in the conflict.
– M'kini
.