WHAT ABOUT FEELINGS OF CHRISTIANS, ZAHID? AFRAID 'FEELINGS OF MUSLIMS WILL BE HURT', DPM BANS 'JERUSALEM JUBILEE'
IPOH – Deputy Prime Minister Datuk Seri Dr Ahmad Zahid Hamidi ordered the police to ban the Jerusalem Jubilee gathering scheduled to be held in Melaka from June 15 to 18.
Ahmad Zahid who is also the Home Minister pointed out that the rally will only hurt the Muslims if it was allowed to be held.
"When the sentiments of Muslims are affected and their feelings offended ..I as Home Minister order the police to ban the meeting. This is a message that is loud and clear.
"Whoever is organising the Jerusalem Jubilee, your permit has been cancelled under my official directive," he said in his speech at the Perak state level 'Instilling of Moral Values during the Month of Ramadan' programme, here, today.
At the event, the deputy prime minister partook in the Iftar meal of Ramadan together with those attending the Maghrib prayers at Masjid Annur Batu 8, Ulu Kinta.
He also presented donations to 100 orphans.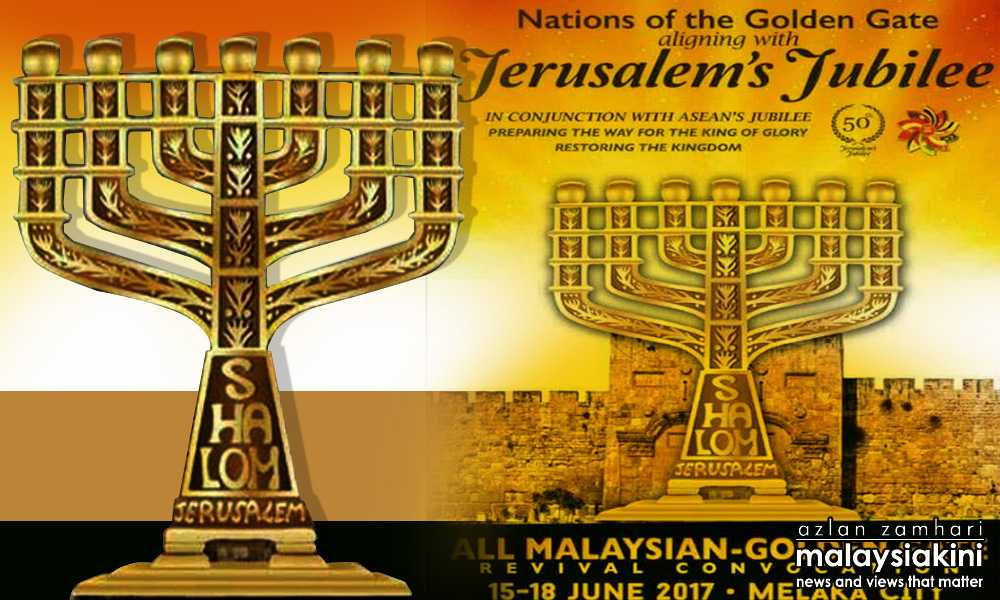 — Bernama
.