WELCOME BACK AMBIGA, MARIA, MARINA & NOOR FARIDA: SITI HASMAH TO LEAD PROMINENT WOMEN ACTIVISTS IN RALLY AGAINST NAJIB'S 'TOXIC POLITICS'
A group of prominent women activists will gather in Kuala Lumpur next month to protest against the toxicity of Malaysian politics.
Among the participants slated to take to the streets on Sept 10 would be former premier Dr Mahathir Mohamad's wife Dr Siti Hasmah Ali, former Bar Council president Ambiga Sreenevasan, Bersih chairperson Maria Chin Abdullah and G25's Noor Faridah Arifin.
The group would gather at the Maju Junction shopping mall at 5pm and march to the Sogo shopping complex.
"Today, violence and threats against individuals and racist and sexist language have become prevalent among our leaders.
"We demand that all such unacceptable behavior and conduct cease immediately and that the supremacy of the Federal Constitution and rule of law be restored in full, so as to address such unhealthy trends, " Noor Farida told a press conference in Kuala Lumpur.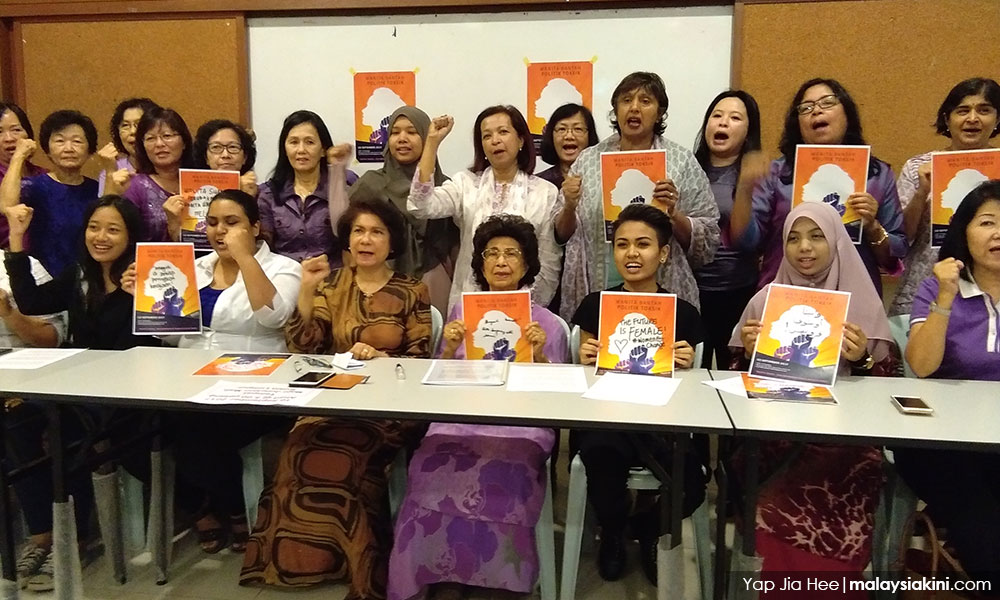 – M'kini
.