WAS S'GOR SULTAN TOO HARSH WITH SIVARASA? AT MOSQUE FUNCTION, KU NAN PRAISES NAJIB & FLAYS SUBANG MP – YET GETS AWAY WITH 'POLITICAL SPEECH'
Federal Territories Minister Tengku Adnan Tengku Mansor, who attended a function at a mosque compound in Cheras, Kuala Lumpur tonight, flayed Subang MP R Sivarasa for giving a speech in a mosque last week.
"I did not talk politics, but Sivarasa talked politics (at a mosque). We have Federal Territories Deputy Minister Loga Bala Mohan here but he did not talk politics too.
"We come here to break fast, pray and go home. We don't take the microphone and talk politics in the mosque," he told attendees at an event to break fast within the compound of Masjid Jamek Alam Shah.
He accused Sivarasa of being "addicted" to microphones.
In his speech, Tengku Adnan also praised Prime Minister Najib Abdul Razak.
"We do what we can for the people. Look at the prime minister's announcement (on BR1M) yesterday, we know it is to ease the people's burden.
"Remember that our leadership always thinks of the people's troubles and what Malaysians want," he said.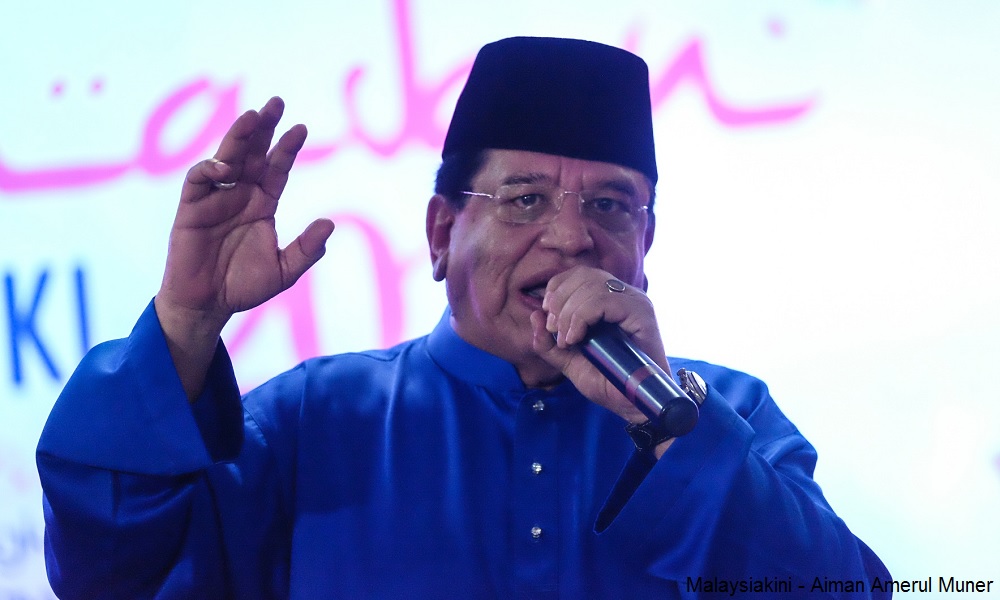 Sivarasa had received criticism after photographs of him speaking at Masjid An-Nur, Kampung Melayu Subang were circulated online.
Selangor Sultan Sharafuddin Idris Shah had imposed strict rules against political campaigning in mosques.
Sivarasa denied giving a political speech, stating that he was merely at the mosque to provide contributions and had briefly conveyed his Ramadan greetings when invited to speak.
Tengku Adnan in his speech tonight also criticised the supposed proliferation of entertainment outlets in Selangor.
The minister contrasted this with the federal territories, which he said had frozen entertainment licences.
"What has happened in Selangor? Sivarasa and people in Selangor are also addicted to gambling centres that grow like mushrooms," he said.
– M'kini
.