'VOCAL' CELEBRITIES MORE NOBLE THAN SO-CALLED ISLAMISTS LIKE PAS, UMNO HYPOCRITES – HANIPA
The rumblings among some celebrities on the state of affairs in Malaysia of late have shown that more personalities are making a stand, Amanah legal adviser Hanipa Maidin said.
This, Hanipa said, was nobler than those with "no stand".
"To me, they are far nobler than those who think they are pious and often prop up MO1 and Umno/BN, by often refusing to take a stand," Hanipa said in a Facebook post today.
Although he did not name anyone directly, Hanipa was likely referring to his former party, PAS.
Following the dissolution of Pakatan Rakyat, PAS MPs have often abstained from voting in Parliament.
Recently, their decision to not vote had allowed BN to pass a bill with a one-vote margin.
Hanipa, who is also the Sepang MP, said artistes and entertainers who speak up on current affairs and problems faced by the public should be respected.
"They are merely telling us the painful truth. Unfortunately, the truth is considered an enemy of the state in this country.
"We thank the female artistes who have been speaking up… Thank you for taking a stand," he said.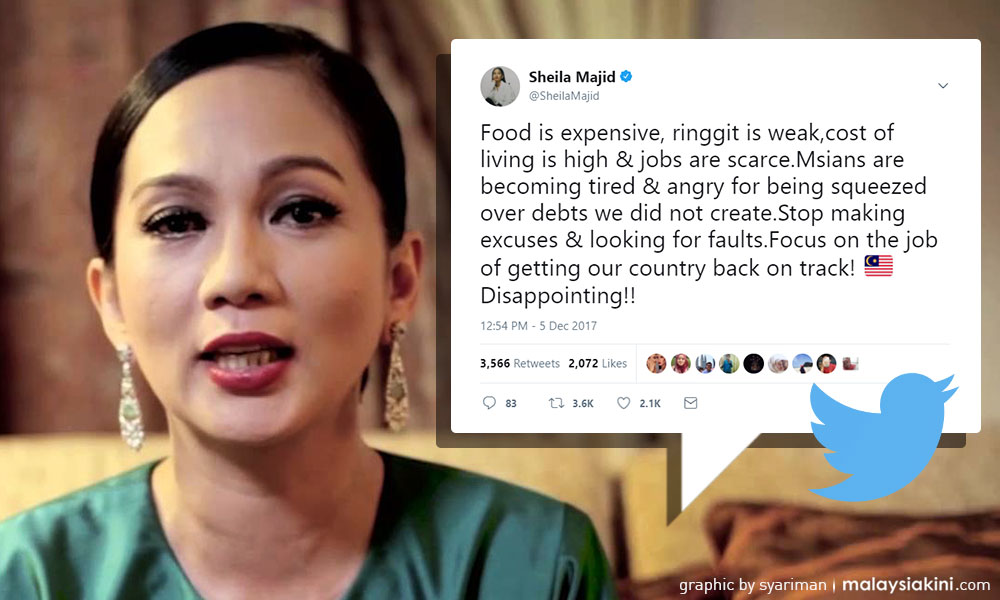 Recently, veteran singer Sheila Majid drew praises from netizens and opposition leaders for tweeting about the cost-of-living, the depreciation of the ringgit and unemployment.
This followed a series of tweets by actress Fathia Latif, which contained partisan reactions to the Royal Commission of Inquiry on Bank Negara's foreign exchange transaction losses in the early 1990s.
Celebrities in Malaysia have rarely broached on even mildly political matters over fears of reprisal.
In 1995, the works of popular singer and songwriter M Nasir were banned from the airwaves after he uttered the words "Siapa Mahathir".
– M'kini
.