US$75MIL PAYOFF: CASH-IS-KING NAJIB FINDS HIMSELF IN DEEPER TROUBLE AS REPORTS OF JHO LOW-LINKED PLAN TO BRIBE U.S. OFFICIALS LEAK
Alleged 1MDB mastermind Jho Low was reportedly asked to pony up millions last year for a U.S.-led probe into the $4.5 billion Malaysian graft scheme to go away.
He is sometimes heard – through a spokesman – but almost never spotted: Jho Low, accused by U.S. investigators of being at the heart of $4.5 billion in government funding which ended in private coffers.
The list of indulgences that Low allegedly spent the money on is endless: a superyacht (which was impounded this week), a string of luxury properties, a million-dollar diamonds for his supermodel girlfriend at the time as well as for Malaysia's first lady, and bankrolling a Hollywood blockbuster directed by Martin Scorcese.
Now, Low has surfaced in the highest rungs of U.S. politics: Elliott Broidy, a Republican donor and ally of President Donald Trump(pictured below left), and his wife, were each involved in attempts to cushion the justice blow from 1MDB, according to a report in «The Wall Street Journal» which cites emails from Broidy and Rosenzweig.
Low's Lawyer, Indirectly
(Picture: Courtesy: najibrazak.com)
The newspaper doesn't disclose how it came upon or verified the emails. Intriguingly, Broidy appears to have prepared Malaysian leader Najib Razak (pictured above right), who is referred to in U.S. justice filings as Malaysia Official Number 1 but not singled out by name, for a White House visit last year. Najib steered clear of the topic of 1MDB when he visited Trump in September, as finews.asia reported at the time.
Broidy prepared so-called talking points for Najib, playing up Malaysia's distancing from rogue North Korea, while urging the U.S. drop its pursuit of 1MDB. It isn't clear whether the points were ever used by Najib. Broidy's wife, lawyer Robin Rosenzweig, went even further, according to the newspaper, indirectly doing legal work for Low.
$75 Million Payoff
A draft agreement between the American lawyer and a Hawaii-based consultant suggested a $75 million fee for Rosenzweig's firm if her firm could get justice officials to drop the probe. The draft was later amended into a flat free in order comply with U.S. law, according to an email from Rosenzweig.
The maneuvering over Rosenzweig's draft seem to suggest that she was angling for the payment, rather than Low offering cash to make a problem go away. The newspaper couldn't conclude that the draft had ended in a finalized agreement with Low.
The revelations are the latest twist in an at times bizarre two-year investigation of 1MDB, which has hit several banks in Singapore and Switzerland. In Malaysia, the affair has barely rippled as Najib faces an election likely in coming months, as finews.asia wrote last month.
Fugees Middleman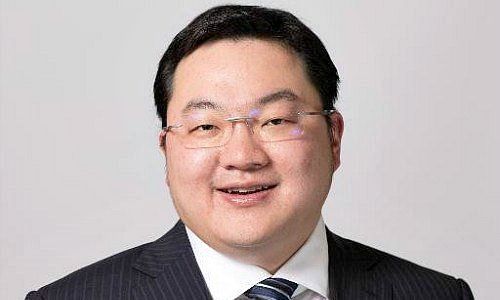 The emails indicate that Low, who is being sought by Interpol, was attempting to pull strings as recently as last year in advance of Najib's visit, which was announced in August. The timing is noteworthy in that it illustrates that Low can still tap millions, and is prepared to mobilize political resources if he believes it will help his cause.
Low also appears willing to use connections from his former high-flying life in the U.S.: Rosenzweig, the lawyer, didn't deal with the Malaysian businessman directly, but with one of his celebrity pals as a middleman: Pras Michel, formerly of The Fugees.
Broidy, a venture capitalist, is a long-standing Republican donor who helped the party raise more than $100 million during Trump's presidential campaign.  In 2009, he pleaded guilty to a pay-for-play scheme with New York pension fund officials.
– ps://www.finews.asia
.