UNLIKE 'VESTED INTERESTS' AZMIN, RAFIZI GETS BACK ON TRACK: WAS NAJIB THE ONE WHO GAVE POWER OF ATTORNEY TO DUBIOUS FIRM TO TRANSFER OWNERSHIP OF FELDA'S LAND, PANDAN MP DEMANDS ANSWER FROM SHAHRIR
PKR vice-president Rafizi Ramli said Felda should clarify whether Prime Minister Najib Abdul Razak was responsible for granting full power of attorney to Synergy Promenade Sdn Bhd, which was tasked to develop prime land owned by the federal agency.
The company was reportedly granted power of attorney to take ownership of the prime land, located along Jalan Semarak in Kuala Lumpur, from Felda, raising concerns that the government would lose the asset.
In a statement, Rafizi made reference to Section 3 of the Land Development Act 1956, which pertains to Felda.
Specifically, the PKR lawmaker said Section 3(3)(c) and Section 3(3)(ca) required Felda to receive approval from the minister in charge in order to enter into partnerships and joint ventures.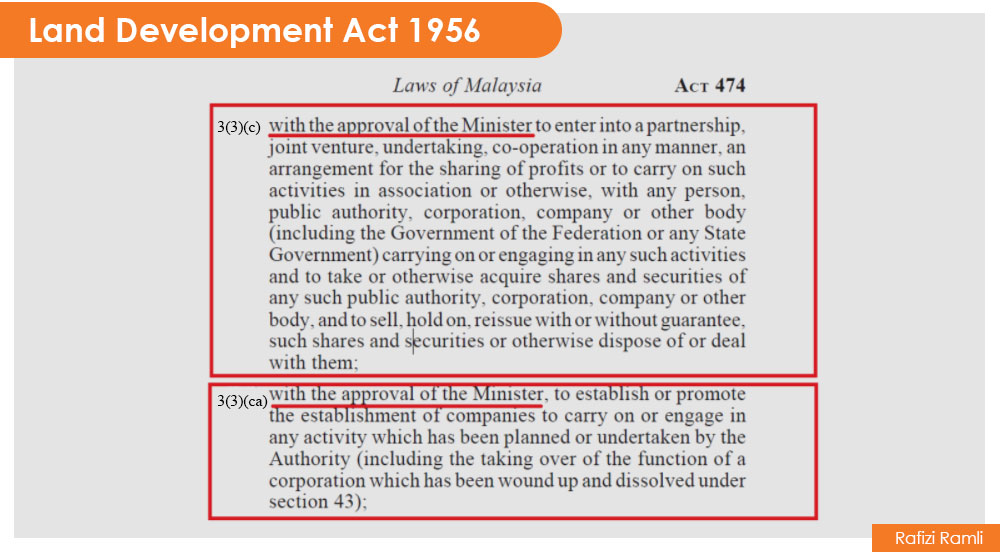 Felda falls under the Prime Minister's Department.
"The agreement that granted power to the developer that allowed it to change the land ownership would be null and void if the party that signed the agreement on behalf of Felda was not authorised to do so.
"If the agreement is null and void, then there would not be an issue that the ownership of the land had been transferred from Felda to the developer as the transfer is not legal," he said.
As such, Rafizi said Felda chairperson Sharir Abdul Samad should clarify if Najib was the authority who had approved the agreement.
If it was not, Rafizi, who is also the Pandan MP, said Felda should then publicly declare the agreement which granted the power of attorney to the developer as null and void.
He added that this point should also be looked at by the independent auditor appointed to conduct a forensic audit of the matter.
– M'kini
.