UMNO'S 'IMAMS' SCANDAL ESCALATES: AT LEAST NAZRI HAS THE DECENCY NOT TO BLAME NON-MUSLIMS – UNLIKE HIS RACIST '100 PERCENT MUSLIM' DEPUTY MAS ERMIEYATI
The outcry over a non-Muslim top executive at a company tasked to run the Integrated Manasik Monitoring System (Imams) had "nothing to do" with an overnight decision made to cancel it, Tourism and Culture Minister Nazri Abdul Aziz said today.
"No, nothing to do (with that)," Nazri told Malaysiakini via a text message from Germany, where he is on a working visit.
"I decided to cancel it because I  don't agree with (the fee of) RM90, and because it was announced as compulsory. That's all," he said, when asked whether the decision was made following concerns that Imams Sdn Bhd had a non-Muslim chief operating officer.
Deputy Tourism and Culture Minister Mas Ermieyati Samsudin (photo) said yesterday she was only alerted of concerns that the appointed company had several non-Muslim top executives after her press conference to unveil the new system the day before.
Mas Ermieyati also claimed it was something that should not have happened, and added that she confirmed the information after it had gone viral, after which she proceeded to contact Nazri, who then made the decision to scrap the system.
Under the system, umrah pilgrims would have incurred an overall charge of RM90.10 per pilgrim – RM45 for using Imams, RM40 for a comprehensive umrah takaful insurance scheme, and GST.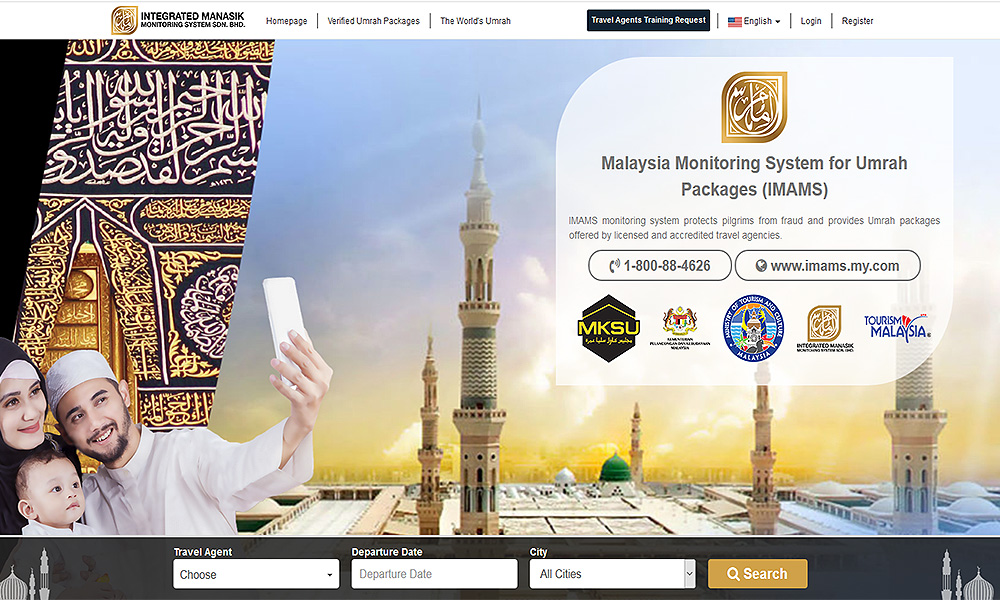 Nazri, meanwhile, clarified that his decision to cancel the system was made due to it being different from what had purportedly been discussed in Cabinet.
"What we discussed in Cabinet and explained at committee level for the ministry's budget in Parliament was not what was announced to the public.
"The agreed charge should be RM40, inclusive of insurance, and it must be optional," he said.
"It is not the ministry's programme, but a private sector initiative, so it cannot be imposed compulsorily," he added.
Imams, which was aimed at curbing umrah package frauds, was meant to be compulsory for the umrah visa application process, and would have been imposed on all 65 tourism agencies that handle umrah in Malaysia.
Mas Ermieyati has assured that the replacement for Imams would be "100 percent Muslim."
MKINI
.