UMNO-BN PARANOIA STARTING TO UPSET PENANGITES: FOR LETTING GUAN ENG VISIT TAMIL SCHOOL , HEADMISTRESS TRANSFERRED OUT
DAP has alleged that a Tamil school principal from Penang was transferred by the district education department for allowing Chief Minister Lim Guan Eng to present aid from the state government.
Seberang Perai Municipal councillor Satees Muniandy claimed that the woman is being penalised for allowing Lim into the school although she did not attend the event.
"I'm sure this kind of measure won't be taken against any headmasters of any other school in any state in Malaysia, besides in Penang and Selangor," he said.
When contacted, Penang Education director Shaari Osman denied that the headmistress was transferred for political reasons.
"Teachers being transferred to other schools is a normal thing.
"We transfer teachers to strengthen the schools, not as claimed by certain quarters," Shaari told Malaysiakini.
Satees asked if it was a crime in Penang to allow a chief minister of the state into the school.
"Does the headmaster of the school that allowed Federal Territory Minister Tengku Adnan Tengku Mansor to carry out a political programme in the school is being treated the same way?
"The education minister should explain," said Satees, who is DAP Batu Kawan secretary and member of the special committee on Penang Tamil Schools Development.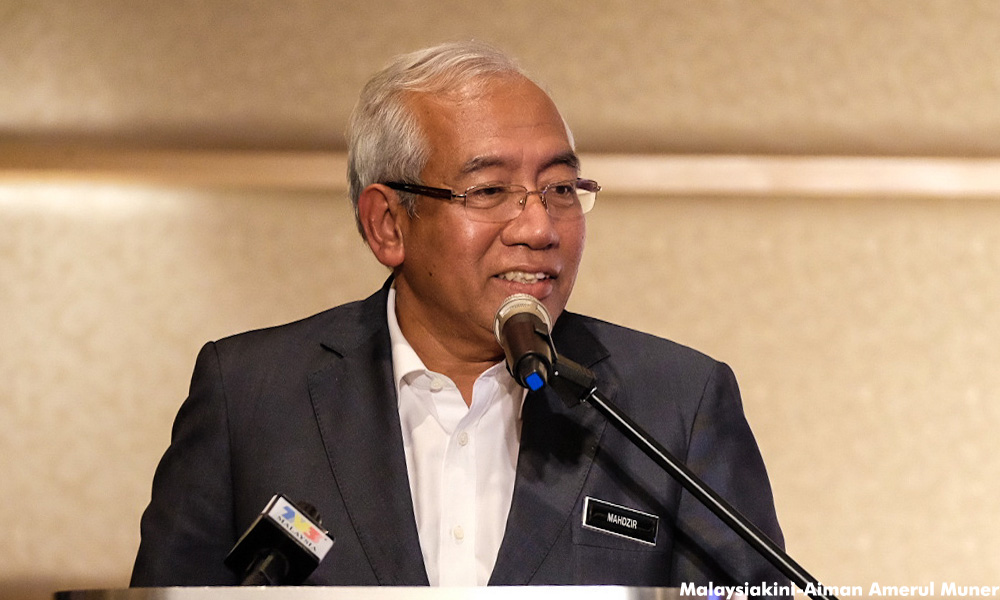 Last month, Education Minister Mahdzir Khalid (photo) ruled out the possibility of holding a DAP-themed event in Penang primary schools.
This irked DAP as their opponents were allowed to have an event in a Putrajaya school where students waved Umno flags and shouted the party's slogans.
According to Satees, Penang is the only state in Malaysia that has a commitment of allocating funds for 28 Tamil schools as RM1.75 million is given for this in its annual budget.
The state also annually allocates an additional RM200,000 for the development of pre-school classes in Tamil schools, he added.
"Since coming to power, Penang has allocated plots of land for relocation of four Tamil schools. We are working to resolve the problems of other schools without rightful land."
Satees said Penang is also the only state that formed a "Special Committee on Tamil Schools Development" to assist the 28 Tamil schools in the state.
Despite doing its best to help the schools, the state administration is being treated poorly by the Education Department, he lamented.
"In fact, education is not the responsibility of a state government at all, but Penang is doing everything it can to support the schools here, because that's what a responsible government should do.
"But for the state government to be treated in such a vindictive manner by the Education Department is unprecedented and unexpected," he said.
– M'kini
.