UMNO-BN CAUGHT RED-HANDED IN COMPLICITY WITH NAJIB'S SRC THIEVERY: YOU GUYS QUIETLY POCKETED RM10MIL OF STOLEN MONEY – RAFIZI MAKES STARTLING EXPOSE
PKR vice-president Rafizi Ramli has alleged that Umno and BN received a total of RM10.02 million from Prime Minister Najib Abdul Razak.
Based on documents uploaded on a blog, the Pandan lawmaker alleged that the sum originated from 1MDB's former subsidiary SRC International Sdn Bhd.
The Malaysian Communications and Multimedia Commission (MCMC) has blocked access to the blog – sprminsider.blogspot.com – which Rafizi believes contains authentic leaked investigative documents from the Malaysian Anti-Corruption Commission (MACC).
SRC International was taken over by the Ministry of Finance, helmed by Najib, in 2012.
In a media statement today, Rafizi claimed the transactions took place between July 22, 2014 and March 3, 2015.
"I demand those named to respond to the document and clear their names," he said, urging them to return the funds to SRC International.
Rafizi listed the beneficiaries as: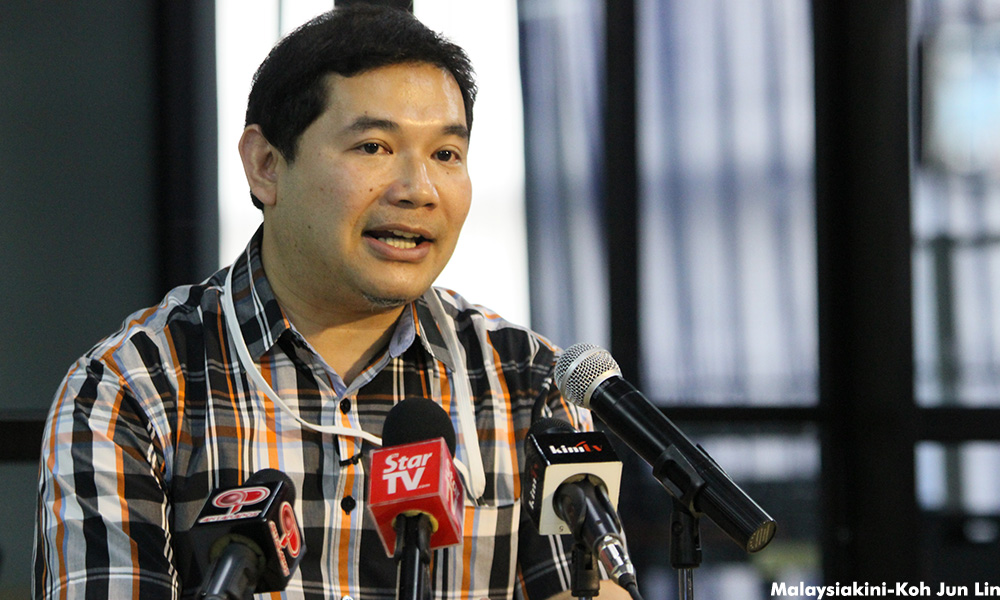 RM170,000 to Bandar Tun Razak BN (July 22, 2014)
RM1.5 million to Umno headquarters (July 22, 2014)
RM1 million to Penang Umno (July 24, 2014)
RM5 million to Umno headquarters (Aug 26, 2014)
RM1 million to Sabah-based BN component Upko (Feb 17, 2015)
RM50,000 to Padang Serai Umno chief Asmadi Talib (Feb 17, 2015)
RM 1 million to Penang Umno (Feb 26, 2015)
RM300,000 to Johor Bahru Umno (March 3, 2015)
On May 3, Rafizi had made similar allegations based on the same blog, claiming that various media-related organisations, companies and individuals, including an aide to the prime minister, had received SRC funds from Najib.
Among the more than 30 recipients stated in the documents was jewellery store De Grisogono in Arzachena, Italy, which purportedly received 10 separate payments amounting to 763,500 Euros (RM3,595,916.53 based on the current exchange rate) in 2014.
Contacted later, Padan Serai Umno's Asmadi denied Rafizi's latest accusation.
Jahara Hamid, the leader of the the Umno-led Penang opposition, also denied the claim.
Upko vice-president Marcus Mojigoh also denied receiving money from the prime minister, but said it was "normal" for parties to obtain funding.
Malaysiakini is attempting to reach the other parties named for comment.
Najib is believed to have received up to RM74 million from SRC International in 2014.
Part of this money, totalling RM32 million, was detailed in a document held up by attorney-general Mohamed Apandi Ali when he cleared Najib of wrongdoing in January last year.
Mohamed Apandi said Najib did not know funds from SRC International had entered his personal bank accounts and thought they were part of the multi-billion deposits he claimed was a donation from a member of the Saudi Arabia royal family.
Najib had also denied abusing public funds for personal gains.
Yesterday, Mohamed Apandi declined to comment on the authenticity of the purported leaked investigation papers.
He added that MACC would submit the SRC probe to the Attorney-General's Chambers within a month.
– M'kini
.