U.S. PETROL PRICES CONTINUE TO RISE, KEY REFINERIES RESTART OPS
NEW YORK – US petrol prices continued to rise yesterday amid fears of shortages, despite the restart of several key refineries on the US Gulf Coast that had been crippled by Hurricane Harvey.
The storm took down a quarter of US oil refining capacity and lifted average petrol prices by more than 20 cents since Aug 23.
Yesterday, average retail prices rose again, to US$2.621 (RM11.19) a gallon, with weekly increases hitting 18% in Georgia and 19% in South Carolina, according to motorists advocacy group AAA.
The increases came despite the resumption of operations at several refineries and pipelines. Over the weekend, ExxonMobil Corp began restarting the country's second-largest oil refinery, the 560,500 barrels per day (bpd) Baytown, Texas, unit, while Phillips 66 said it was working to resume operations at its 247,000 bpd Sweeny refinery and at its Beaumont oil and fuels terminal.
The restarts followed an announcement from Valero Energy Corp on Friday that it was increasing production at its Corpus Christi, Texas-area refineries.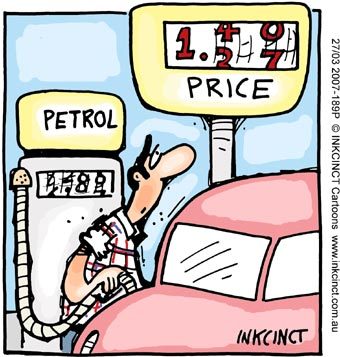 The hurricane battered Texas before weakening to a tropical storm and inundated the region with torrential rains and flooding.
Some pipelines also restarted over the weekend, assuaging worries over the ability of refineries to get the crude oil they need to operate. Magellan Midstream Partners said it had resumed operations on Friday on its BridgeTex and Longhorn crude oil pipelines, which transport around 675,000 bpd of West Texas crude to East Houston.
Still, the majority of Texas ports remained closed to large vessels, limiting discharge of imported crude, and the Colonial Pipeline, which hauls more than 3 million bpd of refined products including petrol, diesel and jet fuel from the Gulf Coast to the populous US Northeast was also partially closed.
– Reuters
.