TYCOONS SHOW SOLIDARITY FOR ROBERT KUOK: 'YOU'RE VERY RUDE'- LEE KIM YEW THE FIRST BUSINESS BIGWIG TO CONDEMN NAZRI FOR HIS 'PONDAN' COMMENTS
Tourism and Culture Minister Nazri Abdul Aziz's acerbic salvo against billionaire Robert Kuok has drawn flak from another business magnate.
In an open letter today, Country Heights Holdings Bhd founder and major shareholder Lee Kim Yew said the senior Umno leader had behaved in a dishonourable manner.
Penned in Chinese, with a smattering of English, the tycoon said he felt compelled to air his views due to Nazri's rudeness.
"My purpose of writing this open letter, firstly, is (to point out) that you as a minister had behaved dishonourably.
"YB tidak YB, tapi kasar, banyak kasar (An 'honourable' MP who is not honourable, but rude, very rude)," read the letter.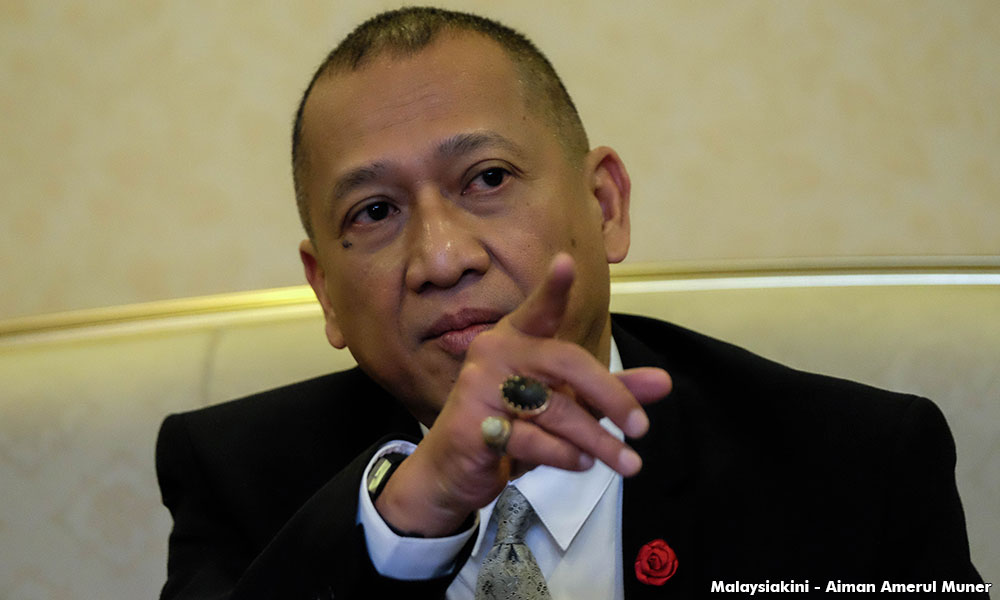 Lee said Nazri (photo), as a minister, is paid by taxpayers and enjoyed many perks – travelling allowances, aides and government funding.
"Surely, a small part of that money came from the Kuok Group," he wrote.
Lee, who is known to be a close associate of former premier Dr Mahathir Mohamad, said Nazri and other Umno leaders should not think that Malaysia belonged to them.
"Perhaps you have enjoyed too many terms (as a minister), a business venture that does not need capital.
"You have forgotten that you need to balance what you receive and what you have to give back. You have forgotten what is a democracy, and believe that this country is owned by the party," he added.
Yesterday, Nazri did not mince words when he challenged the Hong Kong-based Kuok to return to Malaysia and contest in the coming general election.
The minister rained insults on the billionaire, calling him, among others, a "pondan" (effeminate) and "coward with no testicles".
The outburst was related to blogger Raja Petra Kamaruddin's claim that Kuok was funding DAP to overthrow Umno and BN in the polls.
Both DAP and Kuok have denied the allegation.
– M'kini
.