TOO MUCH CURRY? M'SIAN COP'S STOMACH ACHE BRINGS JONG-NAM'S INTERNATIONAL MURDER TRIAL TO A HALT
THE Kim Jong-nam murder trial, now in its seventh day, came to an abrupt halt when a police witness asked to be excused because he was suffering food poisoning.
Investigating officer Asst Supt Azirul Nizam Chie Wan Aziz told the court this afternoon that he wished to be excused.
"I have stomach problems. Food poisoning," he told judge Azmi Ariffin at the Shah Alam High Court today.
Defence lawyers representing the two accused, Vietnamese Duan Thi Huong, 28, and Indonesian, Siti Aisyah, 25, did not object.
"If we keep him here, there will be more problems. If you need to go to the clinic, go now," said Azmi, before adjourning the afternoon session at 3pm.
During Azirul's appearance on the witness stand earlier today, the court saw airport CCTV footage showing a woman identified as Doan smearing something on a man police have identified as Kim Jong-nam.
After Kim's face was smeared, CCTV footage showed him approaching a customer inquiry office that Azirul identified as Juliana.
Juliana then took Kim to speak to three police officers, two of whom Azirul could not identify.
"But the one in the middle is Zul," Azirul said.
Azirul testified that Kim only started to show signs of "weariness" when he was eventually shown the way to the airport clinic.
CCTV footage later showed a stretcher being deployed at the clinic. Another footage showed four medical personnel and a policeman escorting Kim, now on a stretcher with breathing apparatus, into a lift.
Kim's blazer had been removed at the point, revealing a blue T-shirt underneath.
The blazer was sent to chemical weapons specialist Dr Raja Subramaniam, Azirul testified.
Azirul confirmed that over US$100,000 (RM423,000) was discovered in Kim's bag. The money was kept at the Sepang district police headquarters.
A passport identified Kim, who later died, allegedly of VX poisoning as "Kim Chol".
Lead counsel for Doan, Hisham Teh Poh Teik had objected to Azirul's choice of words.
"Words like "attack", "aggressive", "cemas" (panic), "latihan" (practice). We would like them to be expunged from the record as they are his opinions," Hisham stated.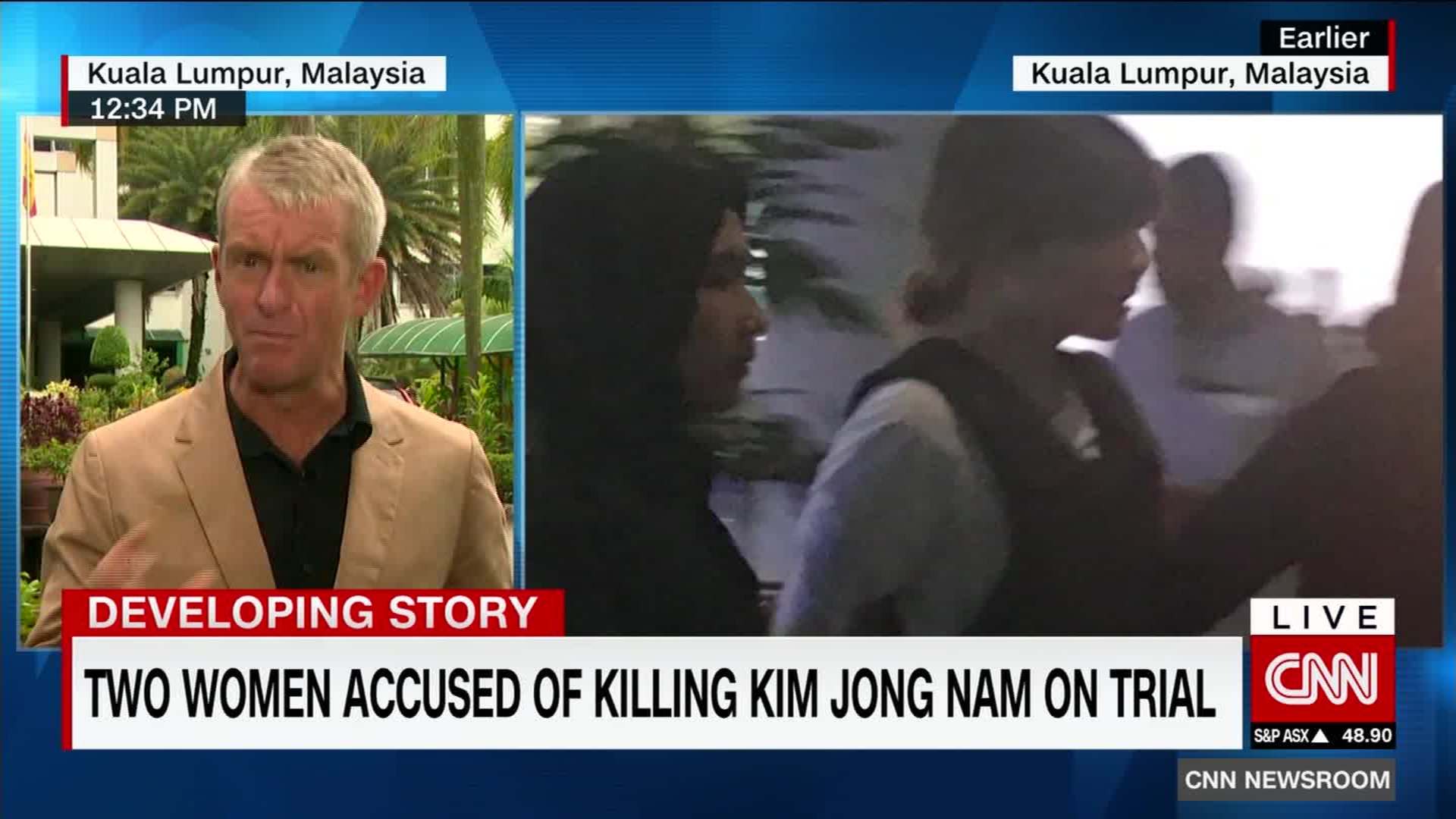 His objection was over-ruled.
"At the end of the day, I will make my own conclusion," Azmi said.
Meanwhile, defence lawyers told reporters that they did not deny that Doan and Siti Aisyah were the women identified in the CCTV footage presented to the court.
"They were there. We are not denying that," said Gooi Soon Seng, lead counsel for Siti Aisyah.
Doan's lawyer, Naran Singh said the quality of the footage was wanting.
"Even for Doan it was not clear (that it was her). We could not see who the victim was."
"You must bear in mind the evidence presented so far is the personal view, opinion and perception of Azirul," said Naran.
Earlier today, Azmi barred lawyers on the case from holding press conferences regarding submissions or anything else that could be considered sub judice.
The trial resumes tomorrow morning
THE MALAYSIAN INSIGHT
.