THROW AWAY MALAYSIA'S MONEY ALSO OK, SO LONG AS BOSS NAJIB IS 'PROTECTED': JHO LOW'S YACHT NOTHING TO DO WITH 1MDB, INSISTS STOOGE CIVIL SERVANT IRWAN SIREGAR
1MDB chairperson Irwan Serigar Abdullah has dismissed any tie between the firm and seized superyacht the Equanimity.
"It has nothing to do with 1MDB, it does not belong to 1MDB," Irwan told Malaysiakini on the sidelines of an International Women's Day event in Cyberjaya today.
Irwan then declined to entertain a question on the US$60 million settlement payment between Red Granite and the US Department of Justice (DOJ) and walked away.
Representatives from the government have continually dismissed allegations that the Equanimity was purchased with funds misappropriated from state investment corporation 1MDB.
The DOJ claimed that 1MDB-linked businessperson Jho Low had used US$250 million, allegedly siphoned from the firm, to purchase the yacht.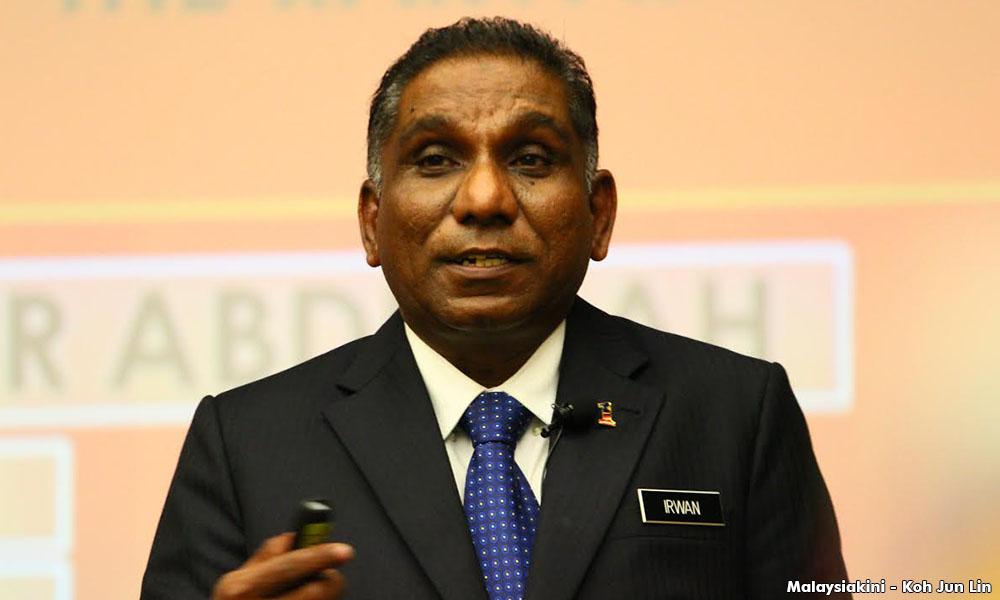 Meanwhile, Red Granite had on Tuesday agreed to pay the US government US$60 million to prevent the DOJ's move to seize the film production company's assets.
The DOJ had claimed that US$64 million in allegedly misappropriated 1MDB funds had been wired to Red Granite Pictures and used to finance the production of films, including Martin Scorsese's 2013 film "The Wolf of Wall Street."
In total, the DOJ is seeking to seize approximately US$1 billion worth of assets which were allegedly bought with 1MDB funds that were misappropriated.
1MDB claimed that there is no proof to support the allegations made in the DOJ's law suits.
– M'kini
.