'THIS IS MORE THAN SEDITION, WE WILL CHARGE YOU EVEN IF YOU ARE PM' – MUHYIDDIN WARNS NAJIB OVER CALL TO UMNO TO 'SHED BLOOD' TO STAY IN POWER
Bersatu president Muhyiddin Yassin claimed Prime Minister Najib Abdul Razak's comment about Umno's willingness to shed blood was seditious.
"This is more than sedition. I want to hear whether the inspector-general of police will say 'what you said is tantamount to sedition and we will charge you even if you are the prime minister'," Muhyiddin told a Bersatu ceramah in Ipoh tonight.
Muhyiddin appeared to be referring to Najib's blog posting ahead of the 71st Umno annual general assembly.
"The success achieved by the Malays and the bumiputeras are due to Umno's struggle, especially the willingness of all members to shed blood and sweat, and to remain loyal to the party," Najib was quoted as saying by Bernama.
Muhyiddin asked those present to imagine if such a comment had come from Hindraf, MCA or DAP.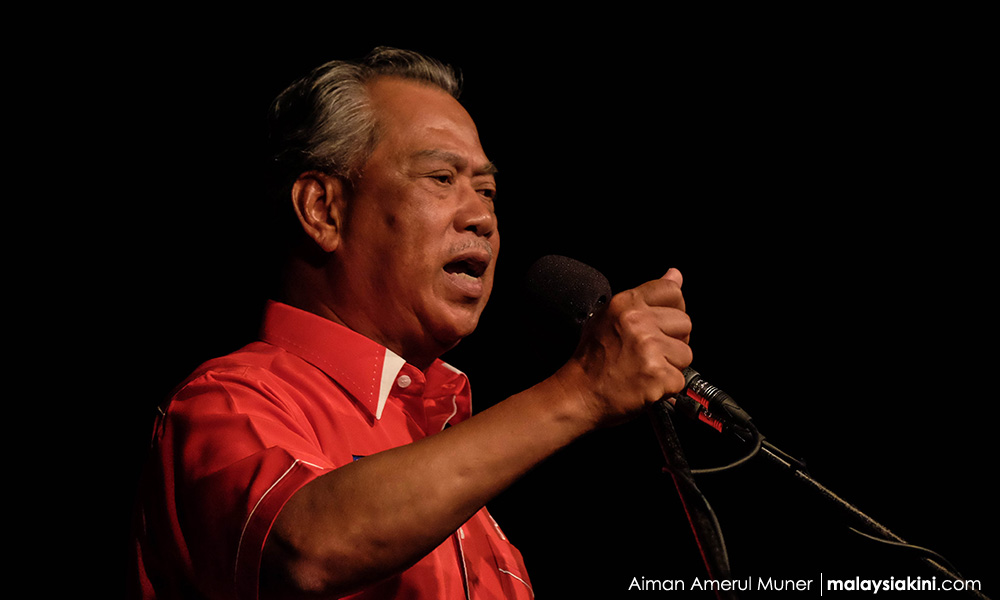 "They have not said anything like that but the leader of our country did," he said.
Also present at the ceramah was Bersatu deputy president Mukhriz Mahathir and the Perak Bersatu leadership.
Bersatu chairperson Dr Mahathir Mohamad was notably absent due to illness.
– M'kini
.