THEIR RICE BOWLS HIT. REAL ESTATE AGENTS CALL FOR 'MORE NUANCED VIEW' OF PROPERTY MARKET
A body representing real estate agents and negotiators has urged for a more nuanced view on the status of the property market, amid reports that there is an overhang on the supply side of the market.
Malaysian Institute of Estate Agents (MIEA) president Eric Lim issued a reminder that the property market is extremely sensitive to factors such as location, price, and the type of property, and thus care should be taken in interpreting figures about the health of the property market.
"When the data comes out from the National Property Information Centre (Napic) that there will be an overhang of, let's say, 40 percent, a lot of people who see the data don't really dissect where the data comes from.
"Some (of the data) are from areas where you shouldn't be building homes. When you put homes there and can't sell it, then it gets added (to the figures) and will show that there is an overhang.
"So, when we talk about an overhang, you should be thorough on where the overhang is. You can't summarise the whole thing and say that the market is not good, and you cannot sell," he told reporters at a MIEA press conference in Petaling Jaya today.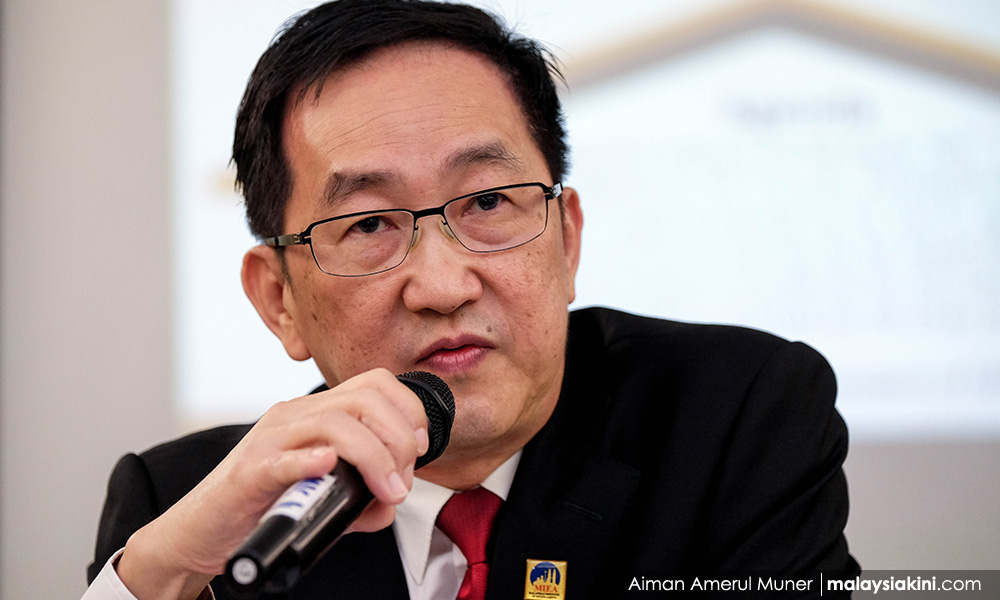 Lim (photo) was responding to a report by the rating agency Moody's Investors Service yesterday, which predicted that property prices in Malaysia would fall if there is a protracted period of supply overhang in the property market.
The report came amid an indefinite moratorium on approvals for developing new serviced apartments, condominiums, offices, and shopping complexes priced above RM1 million, due to oversupply in the market.
However, Lim said the property market is expected to remain stable and move at a moderate pace, and improve after uncertainty about the upcoming 14th General Election has settled.
Echoing Lim's message, former MIEA president Nixon Paul used various examples in the commercial property market to make his point.
Among them, he said, Sunway Giza in Kota Damansara, Selangor has a 90-percent occupancy rate, but the nearby Sunway Nexis mall is almost empty.
He said this is because units at Sunway Nexis were sold at a substantially higher price, and landlords consequently demanded a much higher rent from potential tenants.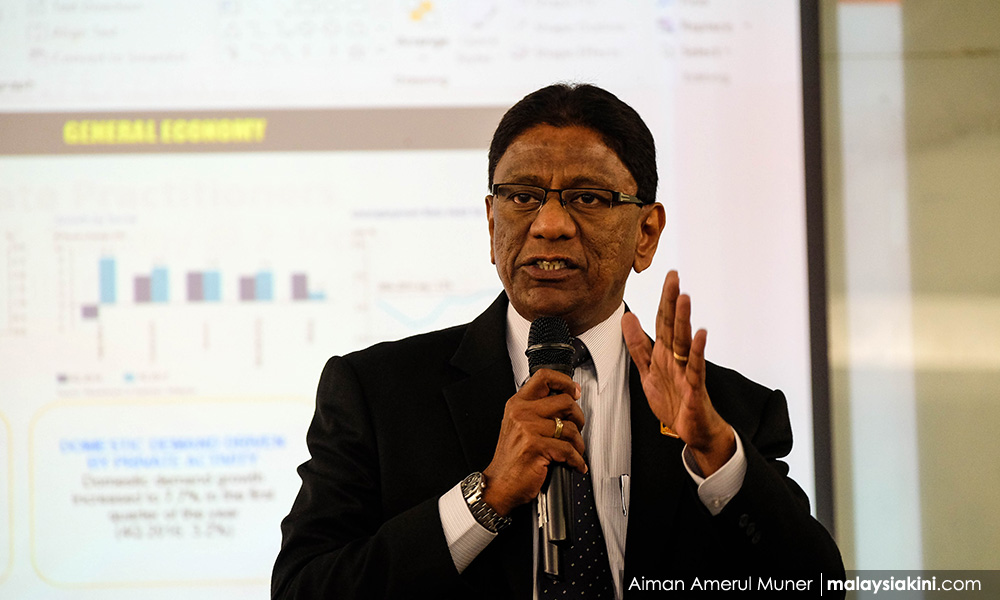 As for malls in and around Mutiara Damansara, Petaling Jaya, such as The Curve, Ikano Power Centre, 1Utama, Glo Damansara, and Tropicana City Centre, Nixon (photo) said these malls are built within a radius of about three to five kilometres, but without a corresponding growth in the local population.
He said this leads to an oversupply in the area, and to questions on what kind of feasibility studies were done before these malls were built.
In other cases, he said some shopping complexes are not doing well simply because there was no sufficient effort put into marketing, meaning that potential tenants and shoppers are simply unaware of them.
"All past reports have been based on statistics. They would just take (figures) based on states like Selangor or the Federal Territories, then they would lump everything together and tell you there is an overhang or oversupply…
"There is no overhang; or should I say, be selective. What I'm trying to say is that you cannot generalise the property market. Everything needs to be compartmentalised," he said.
As for office space, Lim said the average rent in Kuala Lumpur is expected to remain steady for the next 12 months amid strong demand.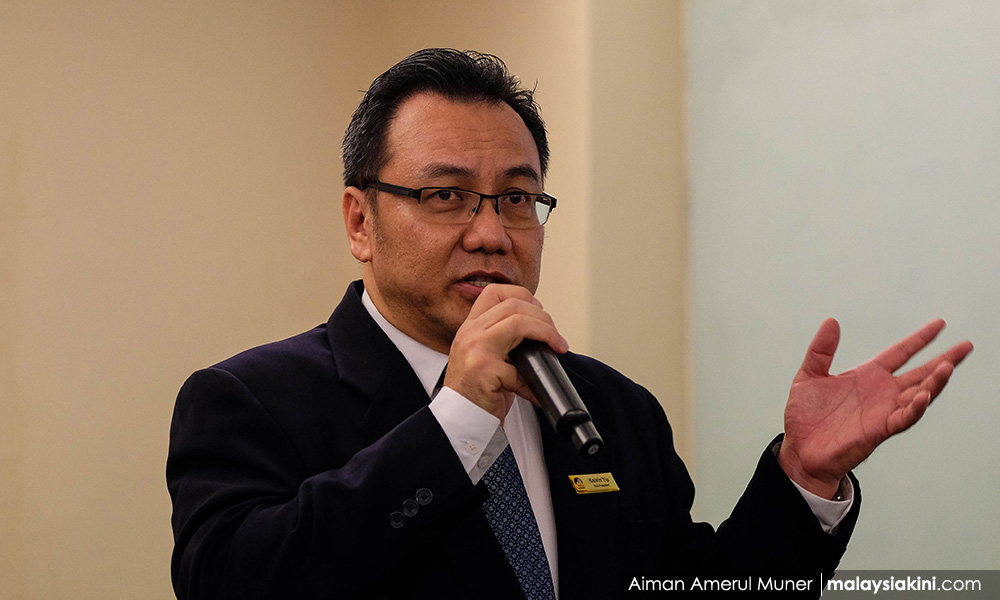 These include emerging industries, such as e-commerce and financial technologies, that are expected to take up more office space, as well as the government's efforts to draw foreign investment.
However, older buildings may need refurbishment in order to remain attractive to potential tenants.
Also present at the press conference was MIEA vice president Kelvin Yip (photo), who spoke on the residential property market.
He said due to the lack of incentives in the federal government's Budget 2018, the residential property market is expected to be "lacklustre" in the first quarter of next year.
However, if the ringgit strengthens and the employment market remains stable, then there is still hope for recovery, Yip added.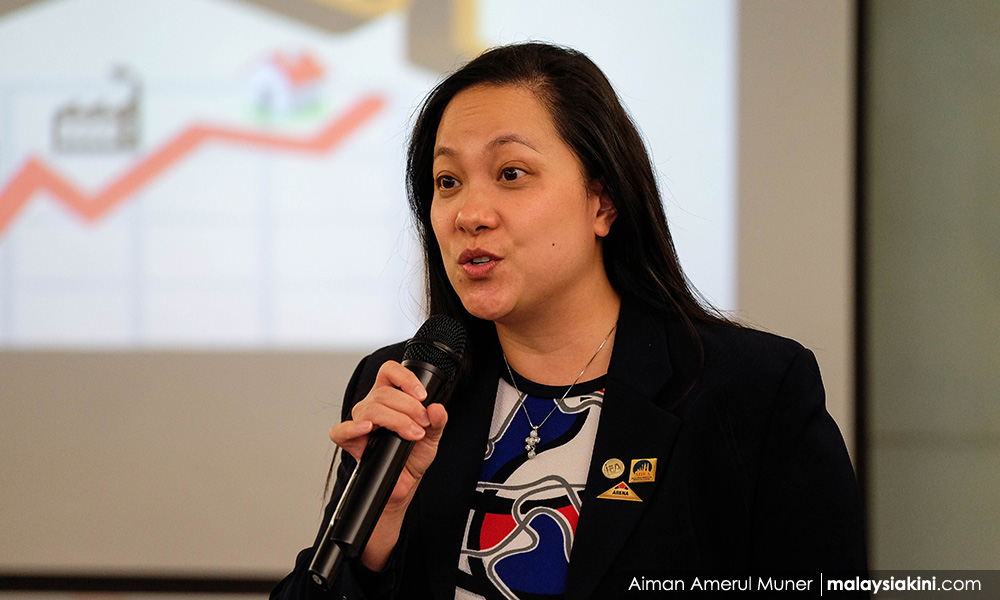 MIEA secretary-general Chan Ai Cheng (photo), meanwhile, stated that some new property launches are doing well, and these are snapped up quickly as long as it is at the right location, of the right type, and sold at the right price.
These include Solaris Parq in Kuala Lumpur that sold 70 percent of its units at launch, and South Brooks at Desa Parkcity that sold 66 percent at launch.
Chan said there are even "accidental buyers" who decided to buy new properties after stumbling into promotional activities at shopping centres, although they weren't looking to buy new property at the time.
– M'kini
.