'THE TIME HAS COME TO REJECT UMNO, PUSH THEM UNTIL THEY FALL': DR MAHATHIR TOURS LANGKAWI, GETS THE THUMBS UP FROM VOTERS THERE
PAKATAN Harapan chairman DR Mahathir Mohamad yesterday slammed the Kedah government for building luxury condominiums costing more than a million ringgit in Langkawi, fuelling expectations he will be contesting the seat in the next general election.
The opposition prime minister designate said the average fisherman, who made up the majority on the island, was unable to afford the luxury condominiums costing at least a million ringgit.
"Who is going to live there? Are the fishermen, who make 'pekasam' (salted fish), going to want to live in such buildings?
"One unit costs more than a million ringgit.  I don't think Langkawi  fishermen have yet to reach  the stage where they can buy a unit that costs so much," he said in a speech that was broadcast live on the Bersatu Facebook page.
According to Malaysiakini:
Mahathir urges Langkawi voters to reject Umno
Pakatan Harapan's prime ministerial candidate Dr Mahathir Mohamad has called on the voters in Langkawi to reject Umno.
This is despite Langkawi having been an undefeated Umno stronghold since Merdeka.
"The time has come to reject Umno, tolak (push) them until they fall," Mahathir said at a ceramah in Langkawi last night.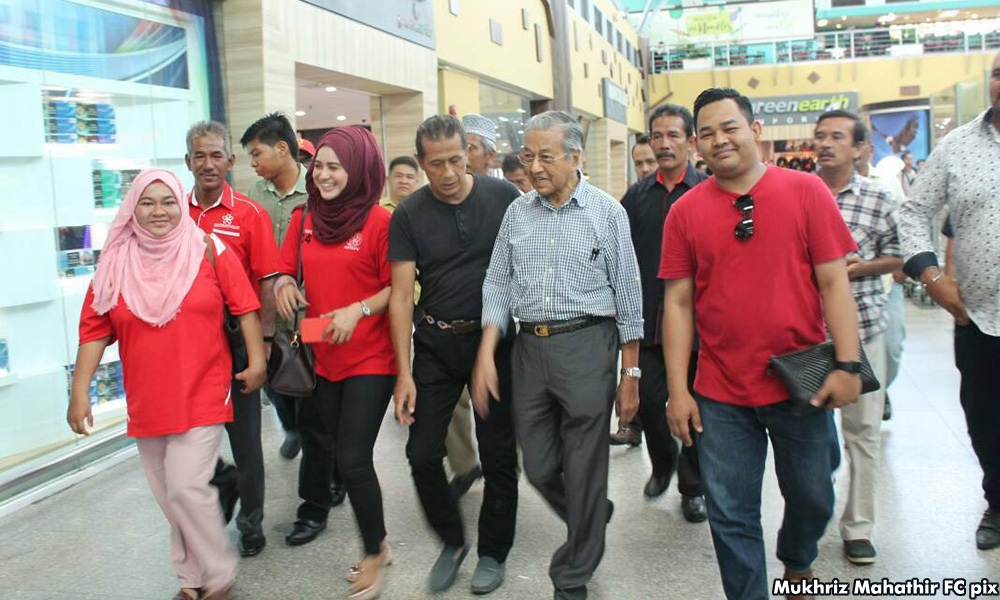 Langkawi is one of three possible seats where Mahathir could make his parliamentary return.
The nonagenarian is widely credited as being responsible for developing Langkawi and turning it into a tourist haven during his 22-year run as prime minister.
Other seats being considered are his old constituency Kubang Pasu, also in Kedah, and Putrajaya.
Mahathir said Langkawi voters are well known for their loyalty to the ruling Malay party.
"That is the tradition of the Langkawi people, they are loyal to Umno, and they help Umno.
"Now we see how Umno repays the people of Langkawi, taking away (the island's) tax free status.
"(Prime Minister) Najib (Abdul Razak) has promised to give RM5 billion to Langkawi, but not a sen has been received," he claimed.
Mahathir also said that PAS has no chance in Langkawi.
Langkawi is currently held by first time MP Nawawi Ahmad, who won the seat in 2013 with an 11,861-vote majority, having garnered 67 percent of the votes cast.
– https://www.themalaysianinsight.com / mkini
.