THE SIGNS ARE CLEAR: PAGOH VOTERS KNOW UMNO'S END IS NEAR – MUHYIDDIN CONFIDENT JOHOR WILL JOIN SELANGOR, PENANG TO BECOME KEY HARAPAN STATES
Parti Pribumi Bersatu Malaysia (Bersatu) president Muhyiddin Yassin has hit back at claims that his constituency is ready to "move on" from him, saying instead that his former party Umno was the one running out of time.
The seven-term Pagoh MP first won the seat in 1978 and first became Umno Pagoh division chief in 1984.
"Many signs have shown that the people of Pagoh and Johor know the 'real situation' – that Umno's future in the state is almost at an end.
"The people can move on, but they can also move up," Muhyiddin said, referring to Pakatan Harapan.
He said this after the coalition's election committee announced that they have set up an election secretariat at Bersatu headquarters in Petaling Jaya today.
After he was sacked from his post as deputy prime minister last year, Muhyiddin has made a 180-degree turn against the very establishment he once helped lead, setting up rival party Bersatu and becoming Harapan deputy chairperson.
Over the weekend, Umno Pagoh members attending its annual division meeting told Malaysiakini that they preferred the leadership of acting division chief Bukit Serampang assemblyperson Ismail Mohamed in lieu of Muhyiddin.
Johor menteri besar Khaled Nordin had also warned at the meeting that Johor could risk ending up like Penang, eroded of national identity and religious values if it was taken over by the opposition.
Muhyiddin said these statements pointed at the desperation within Umno, which felt its position of power was being "attacked".
"The current trend is that the rakyat is supporting Harapan, and of course Johor will be one of the key states for Harapan (in the next polls).
"We look towards Penang, as well as Selangor, as examples," he said, referring to the two opposition-led states.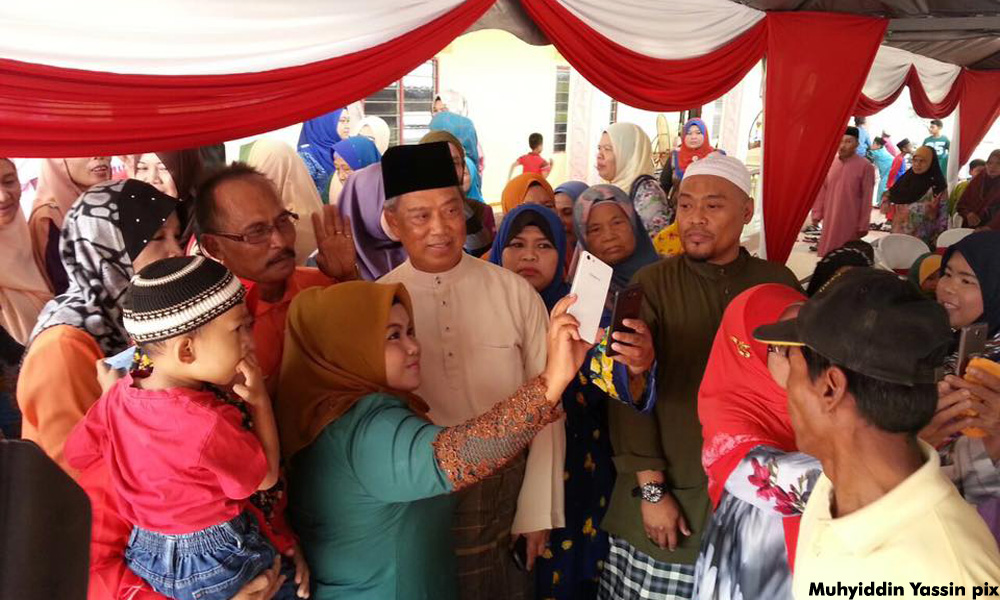 Also at the press conference was DAP political education director Liew Chin Tong, who challenged Khaled's claims that the DAP was out to dupe the Malays, whom they saw as short-sighted and foolish.
"It's been a few weeks, yet Khaled continues to play the DAP 'bogeyman' card, there is no point for him to continue harping on this issue as it won't be useful to him anyway.
"This shows that Umno is seriously worried about their fortunes in Johor," said the Kluang MP.
Liew added that DAP would merely be a component of the Johor government should Harapan win the state, with Muhyiddin as the chairperson of Harapan's Johor chapter.
– M'kini
.