THE RETURN OF UMNO'S PRODIGAL 'COW': ZAHID CALLS FOR SHAHRIZAT TO BE GIVEN 'UTMOST IMPORTANT POST' AFTER GE14
Deputy Prime Minister Ahmad Zahid Hamidi has expressed hope for Wanita Umno chief Shahrizat Abdul Jalil to be given an "utmost important position" after the general election.
Zahid said this in his closing speech at the 2017 International Conference on Women in Politics. He, however, did not specify the position that should be given to Shahrizat.
Shahrizat lost the Lembah Pantai parliamentary seat to then political greenhorn Nurul Izzah Anwar in the 2008 general election. Shahrizat had held the seat since 1995.
She also served as the women, family and community development minister but was forced to resign after being mired in the National Feedlot Corporation (NFC) controversy.
She and her family had been accused of misusing public funds. In 2012, she was cleared by the MACC of having had a hand in awarding the multi-million ringgit project to her family members.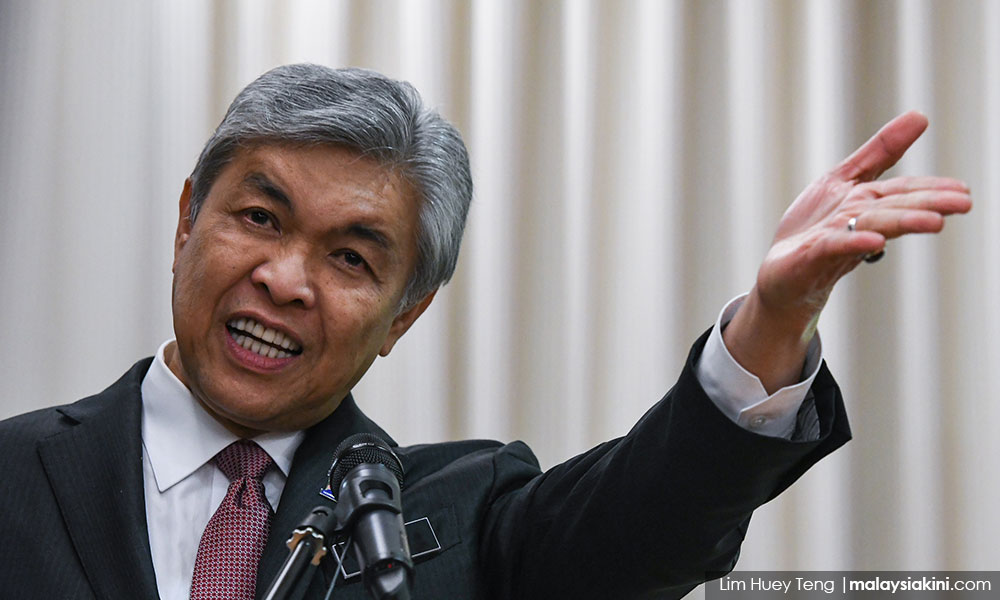 Meanwhile, Zahid (photo) in his speech said women empowerment was meaningless if women's voices were not heard in politics.
"From what I see today, I am happy to note that there have been positive results as far as having more women voices in politics are concerned.
He also pointed out how the BN government had always pushed for more women to be its candidates in the elections.
"The same goes for the coming general election which is very near.
"There will surely be more women candidates, representing BN in GE14, than in previous elections," he said, adding that he was a "true believer" in what women can do if they were given the trust.
"Now I wonder whether the other side would be doing the same or could do the same especially when the leader of the opposition in the Dewan Rakyat is a woman," he said, referring to PKR president Dr Wan Azizah Wan Ismail.
Zahid also expressed hope that more allocation will be given for women in next year's budget.
"I will make a promise that I will whisper to him (Prime Minister Najib Abdul Razak) to make the figures double," he said.
– M'kini
.