THE DIE IS CAST: UMNO & PAS TO FORM UNITY GOVT IN SELANGOR WITH KHALID IBRAHIM THE GO-BETWEEN
Umno's plans to take over Selangor with PAS may be easier now that former menteri besar Abdul Khalid Ibrahim is pitching for both sides, speculates Selangor Amanah chief Izham Hashim.
"Khalid is close to top leaders in PAS and Umno. (Add to) the friendliness between PAS and Umno president Najib Abdul Razak recently, this shows that cooperation between PAS and Umno may be easier," Izham told Malaysiakini.
"PAS has said before that they want to be 'kingmakers', so (I believe) they will join with the party that gives them the best offer," he added.
Yesterday, Khalid made a surprise appearance at the Selangor Umno convention with Deputy Prime Minister Ahmad Zahid Hamidi and fellow former Selangor MB Muhammad Muhammad Taib.
Speaking to the media, Khalid said that he would be helping both PAS and Umno in the 14th general election.
"I will work to help Umno, but I have told my friends in PAS who had helped me in the past, I will also help them, to unite the ummah (people)," the independent Bandar Tun Razak MP said.
However, PAS vice-president Iskandar Samad rubbished this statement as nonsense.
'Doomed marriage'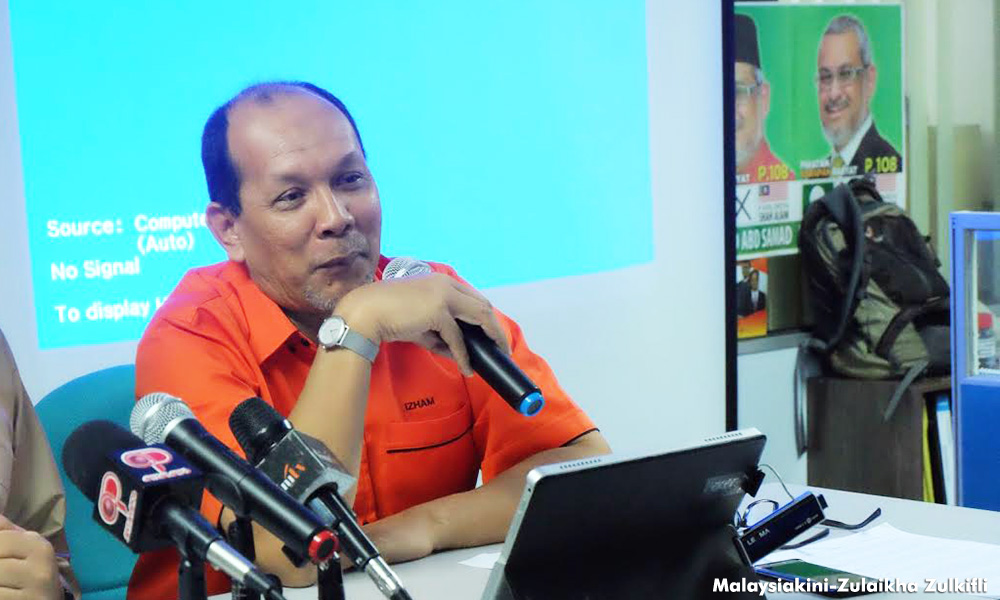 Meanwhile, Selangor PKR information chief Shuhaimi Shafie said Khalid's time is already over.
"A pity but his time is over… Khalid's way of politics does not follow the normal mould of politics, but that is his way.
"It may be the way he is comfortable with, but it is not in tune with PAS, let alone Umno… there will surely be conflict in the future," Shuhaimi added.
Khalid formerly headed the PKR-led Selangor government but was sacked from the party in 2014.
Since then, he has been spotted at numerous PAS events including two of its muktamars, as well as the Fastaqim 2.0 rally in Terengganu in September.
At the time, the Port Klang assemblyperson said while he supported PAS' struggles, he had no intention of joining the party.
Khalid was previously a member of Umno for almost 30 years before joining PKR in 2006.
– M'kini
.