THAT'S RIGHT AZIZAH – GO FOR FIRST MALAY WOMAN PM, NOT CM: ANWAR'S WIFE RUBBISHES RACIST-TINGED DEMAND FROM UMNO-LINKED QUARTERS
PKR president Dr Wan Azizah Wan Ismail was not impressed with the proposal by certain quarters that she become the first Malay woman chief minister in Penang, said to create history.
At a ceramah in Penanti, Penang last night, Wan Azizah broached the subject by asking, eyebrows raised in jest, "Do I look the part? (Ada gaya ke?)".
"It is not whether I look the part or not, there is no issue here to say Wan Azizah would have created history if she becomes the first woman Malay chief minister," said the PKR chief, who spoke more animatedly than she normally does.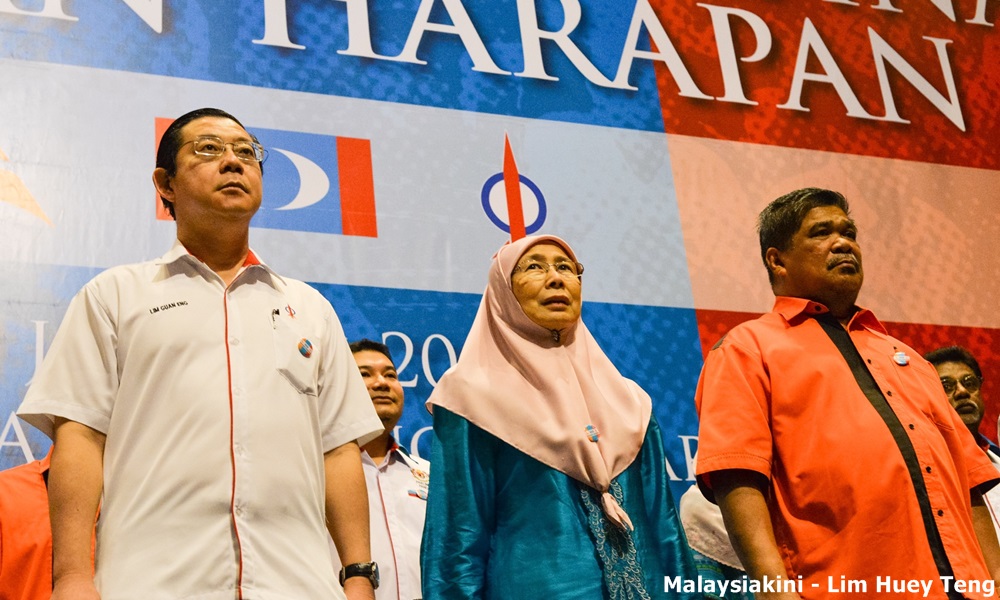 "Have I not created enough history?" she asked, at the event dubbed "Love Malaysia, Eradicate Kleptocracy", which was also part of a solidarity gathering for PKR de facto leader Alwar Ibrahim and Batu MP Tian Chua, both of whom are currently serving jail time in Sungai Buloh and Kajang respectively.
"I am already a woman party president, first female opposition leader, all these have created history.
"Why should I want to be CM of Penang?" she asked.
"There is already someone doing his job well, why should we disturb him?" she added, sharing the same stage with Penang Chief Minister Lim Guan Eng, who was also attended the ceramah.
Wan Azizah was responding to the suggestion made by writer and lyricist Hasmi Hashim at the forum "Ketua Menteri Melayu Pulau Pinang, ya atau tidak" (A Malay Penang Chief Minister, Yes or No) at Malaysiakini's headquarters in Petaling Jaya on Friday.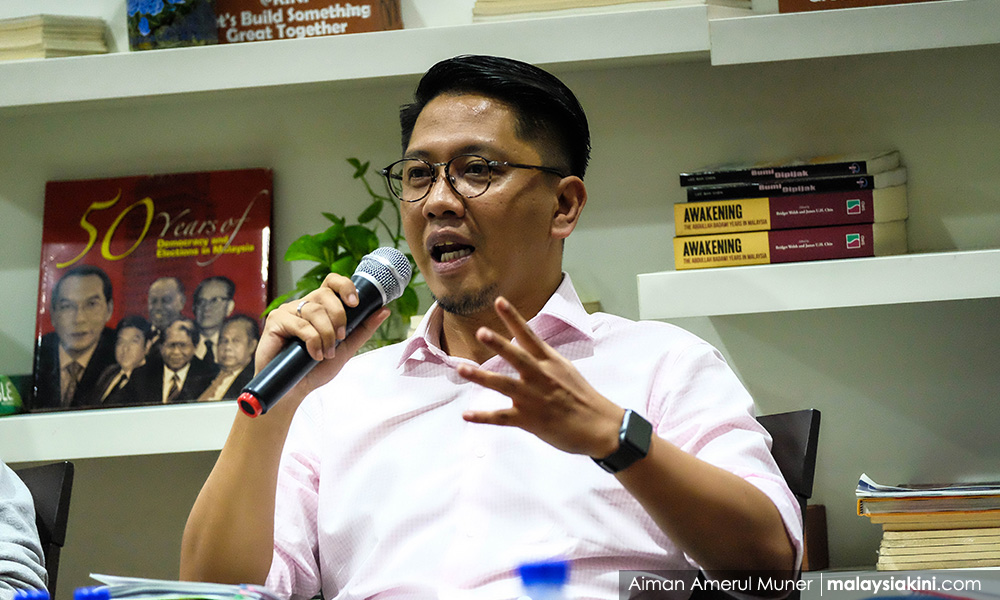 Hasmi mooted the idea when he recalled that the 2008 Pakatan Rakyat manifesto had mentioned that the chief minister would have a limit of two terms.
He said Lim, who has held the CM post for two terms already, had said he respects Anwar, so he should consider the suggestion.
He also said that Wan Azizah, who is also Kajang assemblywoman, has struggled much but was never placed in an appropriate seat to be able to formulate her own policies.
Wan Azizah held the Permatang Pauh MP post from 1998 to 2008 in place of her husband, former deputy prime minister Anwar Ibrahim who was sacked from his post and jailed for abuse of power related to a sodomy conviction in 1998.
The former ophthalmologist replaced her husband again in 2015, when he was jailed for five years for a second sodomy conviction, which he insists is politically motivated to end his career. He is expected to be released in June 2018.
No need to be first
Responding to Hasmi, Wan Azizah said one should not be doing a job just to create history or enter the history books, or beat their chests over their achievements.
"When people join a struggle or do service for the people, they must do it because they are all Malaysians and want to contribute to the country, together," she said.
She saw no need in leaders claiming to be top or a first achiever in every task.
"There is no need to say we are first in this or that, it is not really necessary, although sometimes we feel that it is great to be the first; but that should not be the priority or intention," said the Permatang Pauh MP.
"It is all up to Allah Almighty. If it happens, Alhamdulillah, if not, Alhamdulillah. We will all be tested," she said.
– M'kini
.