TERRORIST ATTACK ON NEW IGP'S FIRST DAY? ENTERTAINMENT OUTLET IN KOTA DAMANSARA FIRE-BOMBED
A PETROL bomb has been hurled at an entertainment outlet in Kota Damansara, Petaling Jaya this evening, injuring one.
Selangor CID chief Fadzil Ahmat confirmed the incident but said details are still sketchy and he was still awaiting information on the case.
A source told The Malaysian Insight that it was still too early to conclude that it was a terror attack.
"We are (still) checking," the source said.
In 2016, eight people were injured in a bomb explosion at a pub in Puchong.
Islamic State has claimed responsibility for the attack.
RELATED STORIES: DESPITE ALL HIS TOADYING, IGP KHALID REPLACED WITH FUZI HARUN, THE SB CHIEF NAJIB APPOINTED ALONG WITH APANDI AS 1MDB ERUPTED
PROVE YOU'RE NOT 'TWITTER KING' KHALID 2.0: FIVE TASKS FOR NEW IGP TO RESTORE PROFESSIONALISM & DIGNITY IN POLICE FORCE
A LEGACY OF INFAMY, POLITICAL COLLUSION & CORRUPTION: IGP KHALID RETIRES TODAY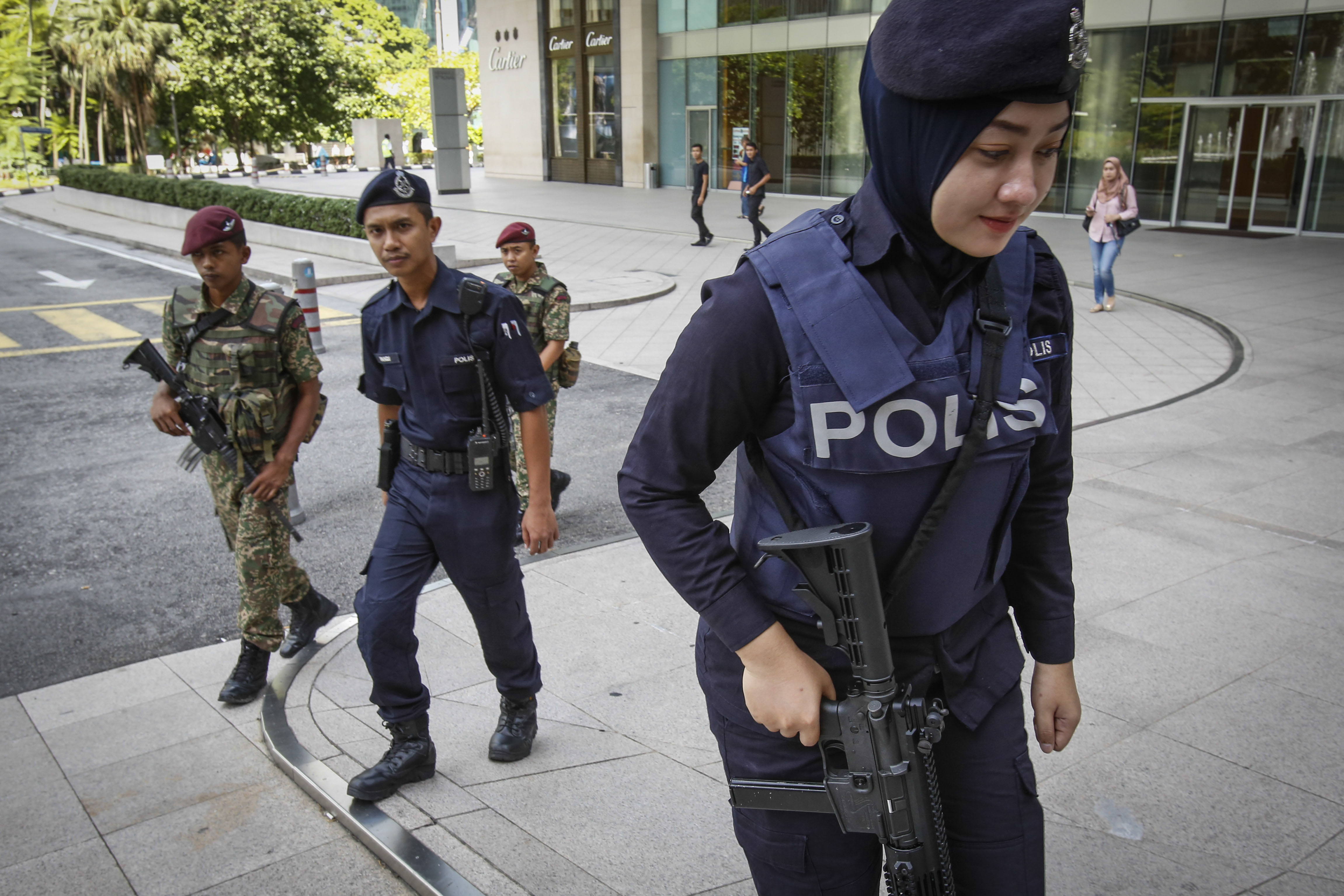 MEANWHILE, according to The Star:
BUSINESS RIVALRY OR EXTORTION
PETALING JAYA: Police have ruled out terrorism as a motive in the molotov cocktail attack at a night club in Kota Damansara on Monday.
Police chief Asst Comm Mohd Zani Che Din said the attack could be connected to business rivalry and extortion.
ACP Mohd Zani said two men arrived in a car at about 4.10pm and threw two plastic bottles containing petrol and a firecracker outside the club on Jalan PJU5/1.
One of the bottles ignited and the petrol was splashed on to a Bangladeshi worker who was nearby.
 "The suspects fled the scene after tossing the molotov cocktails.
"The victim in his 30's suffered burns on his hands and head and was rushed to the Sungai Buloh Hospital," he said, adding that the two attackers were believed to be of fair complexion.
ACP Zani said police would acquire CCTV footage from the area to identify the suspects.
"We will not compromise if there is any element of threat or extortion involved.
"We have classified the case as attempted murder under Section 307 of the Penal Code," he said urging anyone with information on the case to contact the police hotline at 03-2052 9999 or the nearest police station.
THE MALAYSIAN INSIGHT/ANN
.