SURE, 'SLEEPING BEAUTY' PAK LAH IS GOOD FOR NAJIB BUT A DISASTER FOR MALAYSIA FOR PUTTING HIS FEELINGS OF REVENGE AGAINST DR M ABOVE THE COUNTRY'S WELL-BEING
Prime Minister Najib Abdul Razak has praised his immediate predecessor Abdullah Ahmad Badawi, who is also known as Pak Lah, and rained criticism on another predecessor without naming him.
"I would like to express my appreciation to Abdullah Ahmad Badawi.
"He is a very supportive immediate predecessor, unlike another predecessor who wanted to force (a different version) of disruptive change.
"He will not succeed because Sarawak is not for him," Najib was quoted as saying by NST Online during the 13th World Islamic Economic Forum (13th WIEF) in Kuching today.
This was an apparent swipe at former prime minister Dr Mahathir Mohamad (photo), who is now leading the opposition coalition Pakatan Harapan in his bid to oust Najib.
Najib, who is also finance minister, trained his guns on the opposition as well in explaining the reason behind the government's move to introduce the goods and services tax (GST) two years ago.
"Those in the opposition who say they want to get rid of the GST are deceiving the people and deploying fantasy economics.
"In the 21st century, governments and countries cannot just stand still and carry on doing things the old way.
"Responsible governments must change policies, as circumstances change for the well-being of the people," he added.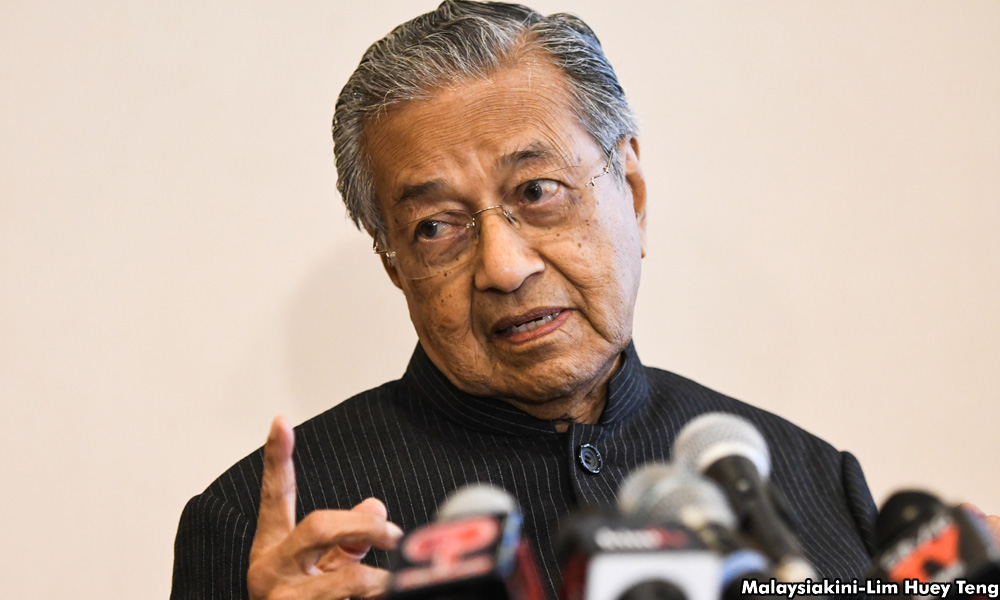 Abdullah, the founder of WIEF, was among the many local and international leaders attending the forum themed "Disruptive Change: Impact and Challenge".
Mahathir had also played an instrumental role in forcing Abdullah's resignation following BN's electoral setback in the 2008 general election.
Back then, Mahathir had supported Najib to succeed Abdullah, whom he handpicked to replace him in 2003.
Later, Mahathir claimed that he made a mistake in backing Najib and has since accused the prime minister of corruption and siphoning public funds.
Najib has denied the allegations and accused Mahathir of attempting to topple him from power to achieve his personal political ambitions.
The prime minister's supporters have claimed that Mahathir wants to engineer the political ascension of his son, Mukhriz, to the position of prime minister.
– M'kini
.