SURE & MALAYSIANS WERE BORN YESTERDAY! IRB INSISTS RAIDS ON MAHATHIR'S SONS 'NOT POLITICALLY MOTIVATED' BY NAJIB & ZAHID
The Inland Revenue Board (IRB) today denied there was "political interference" from Putrajaya in the recent tax raids targeting firms belonging to Dr Mahathir Mohamad's sons and friends.
"There is no political interference," its CEO Sabin Samitah told a press conference at the IRB headquarters in Cyberjaya today.
Sabin also denied that IRB was specifically targeting Mahathir, his sons and their associates.
However, he said, the raids on the firms owned by the former prime minister's sons, Mokhzani, Mirzan and Mukhriz, were carried out as there was a "need to" and was done according to IRB's procedure.
"For your information, we carried out a stricter compliance programme this year, which is in line with our vision to be fair to all taxpayers who paid the correct amount of taxes.
"There are individuals or companies who don't pay the right amount of taxes, so we go after these groups of people," Sabin said.
"We (act against them) regardless, whether they are ordinary people or big companies," he explained, adding that the IRD acted independently.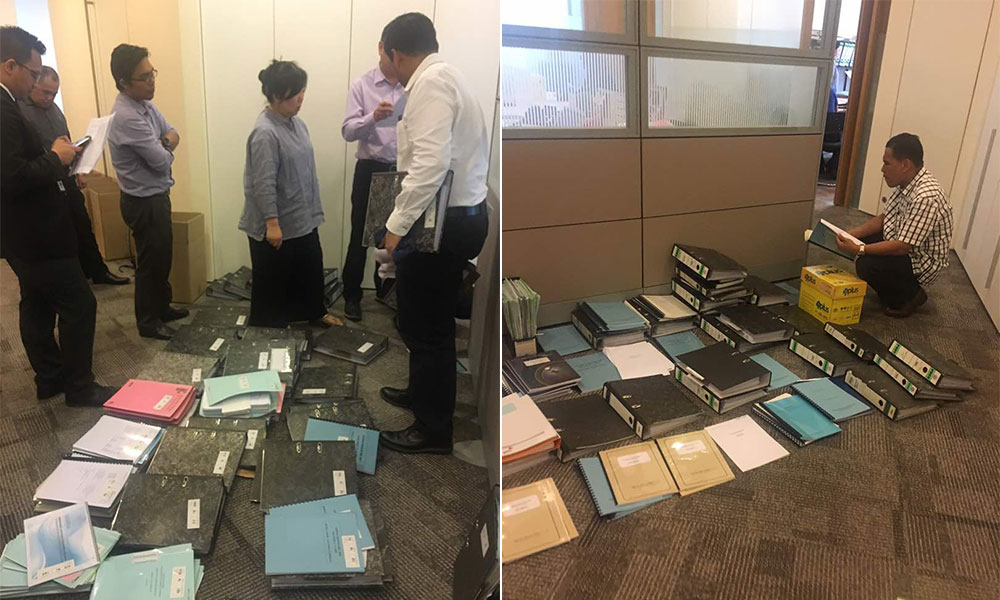 Asked why all three firms belonging to Mahathir's children were raided on the same day, he said, it was a practice carried out by tax authorities in Malaysia and other countries.
"Nowadays, when we do our audit or investigation, we don't investigate one company or one director only, we investigate the whole group. That's the trend, not only in Malaysia but even in other countries too", he said.
Besides tallying the amounts of taxes to be declared, he said the IRB also goes after those individuals or companies that owed the tax agency outstanding taxes.
However, he declined to verify if Mahathir's sons and associates were being audited or investigated by IRB, citing Section 138 of Income Tax Act on secrecy.
On Aug 8, IRB raided the companies owned by Mokhzani, Mirzan and Mukhriz.
Mukhriz claimed that the raids were politically motivated and expected the "harassment" towards his family to continue.
In May, Mahathir had complained that IRB was targeting his associates.
Although he did not name anyone, businesses owned by two known Mahathir associates – Lee Kim Yew and Mustapha Kamal Abu Bakar – have been having trouble with the taxman of late.
Mahathir also alleged that donors to Pakatan Harapan were being unfairly targeted by the authorities.
MKINI
.