SUIT TO COMPEL ROSMAH TO RETURN 22-CARAT PINK '1MDB' DIAMOND GATHERS STEAM: EX FEDERAL COURT JUDGE WANTS JHO LOW TO TESTIFY
The suit seeking to compel the prime minister's wife Rosmah Mansor to return a 22-carat pink diamond necklace set allegedly bought with siphoned 1MDB funds cotinued today, with the focus on fugitive Malaysian billionaire Low Taek Jho.
Gopal Sri Ram told the High Court in Kuala Lumpur that he wanted to cross-examine the Penang born businessperson on whether he truly appointed Francis Ng Aik Guan to be his lawyer.
This follows questions arising from Jho Low's affidavit, in which the businessperson affirmed in Hong Kong that he had appointed Ng.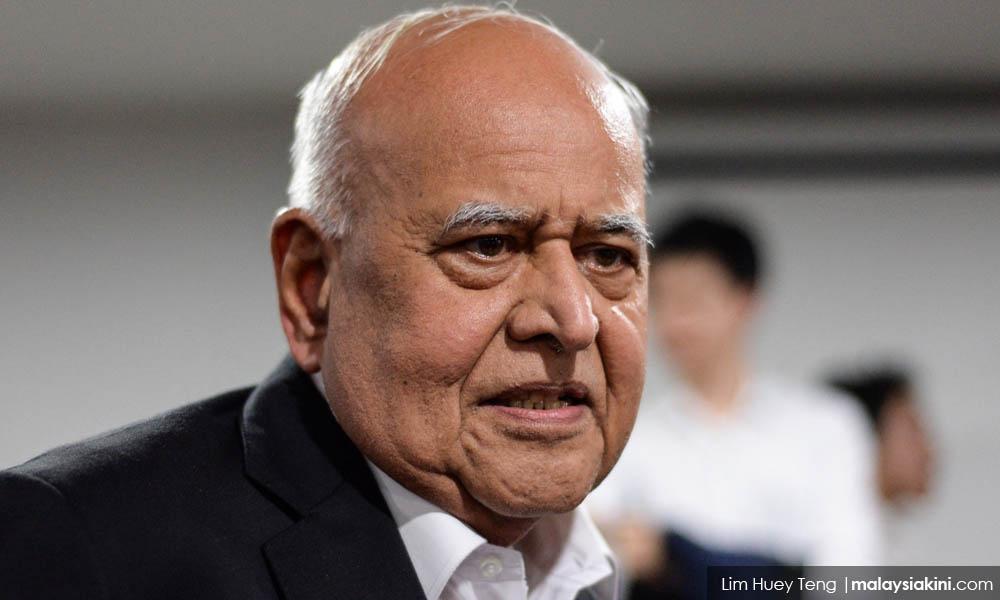 Sri Ram, a former Federal Court judge, pointed out that the affidavit and also the notice of appearance contained neither Jho Low's Malaysian identity card number nor his Hong Kong address.
"A person who affirms an affidavit must be prepared to be cross-examined in court. The plaintiff is entitled to question him as in the affidavit which he affirmed, he cites his Penang address but the affidavit is affirmed in Hong Kong.
"We want to know if he (Jho Low) is the man appointing Ng, because we do not know whether there is a shadowy person behind the appointment.
"The manner leading to Ng's appointment is spurious, and hence the court should allow us to cross-examine the second defendant," he said.
Sri Ram is appearing for former Umno Batu Kawan vice-chief Khairuddin Abu Hassan in his US$27.3 million lawsuit against Prime Minister Najib Abdul Razak's wife Rosmah Mansor, Jho Low and 1MDB over the pink jewellery.
In his lawsuit, Khairuddin alleged that between June 2013 and March 2014, Low had acted through his agent, Eric Tan, to purchase jewellery from Lorraine Schwartz in New York for the sum of US$27.3 million, which Khairuddin said were from misappropriated 1MDB funds.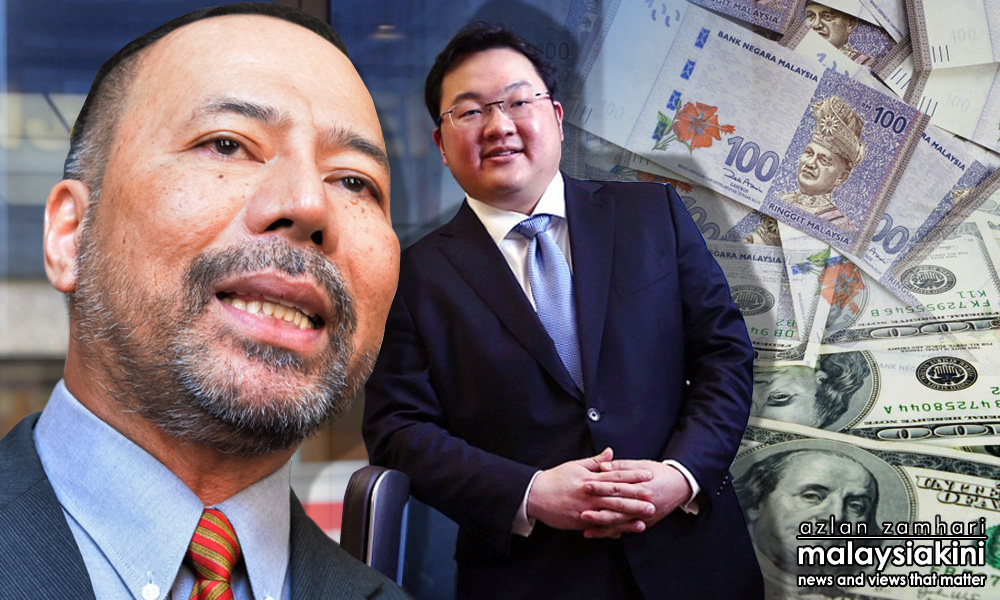 Khairuddin claimed that the necklace was given to Rosmah (photo) sometime in March 2014 and that it should be returned to 1MDB, along with the return of the money Low allegedly misappropriated from the sovereign wealth fund.
He added that since Rosmah gave no consideration to the said necklace, she has no title in law or equity to it, meaning that 1MDB was entitled to have it back.
The pink diamond necklace set was mentioned in the United States Department of Justice's (DoJ) 2015 civil forfeiture suit related to 1MDB.
The documents alleged that Jho Low had procured the necklace for the wife of Malaysian Official 1 (MO1). Minister in the Prime Minister's Department Abdul Rahman Dahlan has since confirmed that 'MO1' is Najib.
Khairuddin, through his solicitor Syed Iskandar Syed Jaafar Al Mahdzar, is also challenging Ng's appointment as Jho Low's lawyer after failing to serve a copy of his suit at his (Jho Low's) residence four times.
Rosmah and 1MDB have applied to strike out the suit.
Sri Ram also pointed to a parliamentary reply by Deputy Prime Minister Ahmad Zahid Hamidi that police are seeking assistance from Interpol to locate Jho Low (photo) – which would indicate that the businessperson had absconded from this country.
image: https://i.malaysiakini.com/1023/4c287dbff8a4a6b0dbce359d5288b462.jpg
Lawyer Rishwant Singh, appearing for Ng, said there was a denial issued by the Deputy Prime Minister's office that same day over the matter, and cited a newspaper article that appeared in an English daily based on a press release issued by the Zahid's office.
"This shows Jho Low is not absconding and there is no reason for him not to appear before the court to be cross-examined, as in both affidavits and the press release, it is denied that he is wanted by the authorities," said Rishwant, adding that this would make the cross-examination irrelevant.
Sri Ram replied that newspaper report should be treated as hearsay evidence compared to the Hansard.
Rishwant also told the court today that there is no formal application before the court today to cross-examine Jho Low.
Lawyers Keynes Tan appeared for 1MDB and Yazid Mustaqim for Rosmah.
Justice Ahmad Zaidi Ibrahim fixed Jan 26, to deliver his decision on the application.
MKINI
.