SUDDENLY PRO-CHINESE HUSNI FALLS BACK INTO NAJIB'S CLUTCHES: NAJIB WILL LEAVE BEHIND 'ZERO CORRUPTION' LEGACY, CLAIMS EX MINISTER FORGETTING KEY CHINESE SAYING 'A GOOD HOSE NEVER RETURNS TO OLD PASTURES'
Prime Minister Najib Abdul Razak will leave behind a "zero corruption" legacy one day, former second finance minister Ahmad Husni Handzlah said today.
He told the Dewan Rakyat that Najib was committed to eradicating corruption and that currently MACC personnel were stationed at major government ministries.
"I met Najib a few months ago. I told him that we must change for the future… I said 'we want zero corruption'. Najib said 'yes' to me.
"Following this, I saw what happened. There are efforts to detain 'Najib's men'. I said this was good. MACC must be everywhere. This is being done.
"Major ministries have MACC units," Husni (BN-Tambun) said when debating the Najib's Budget 2018 speech.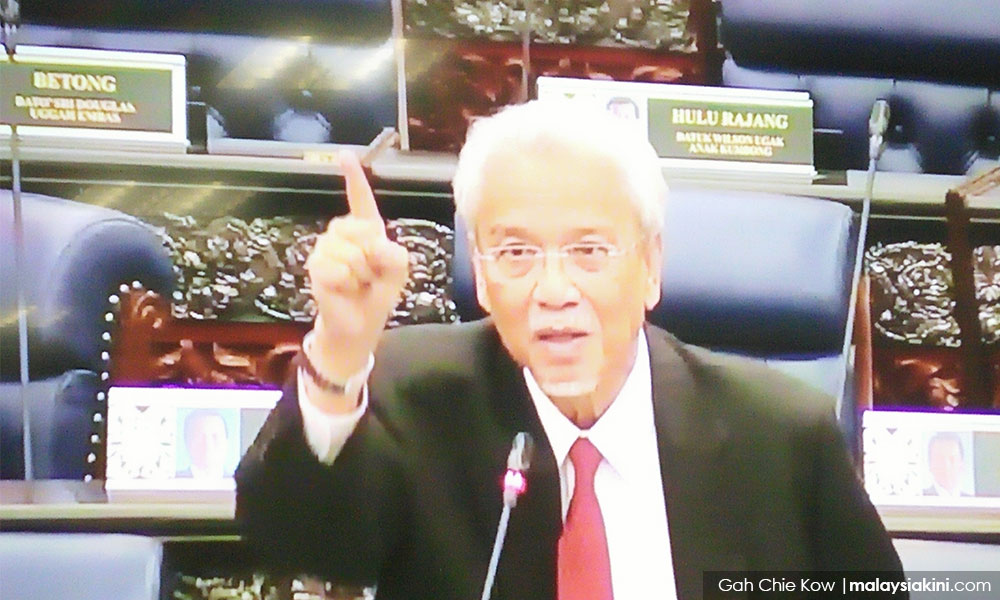 Husni was dropped from the cabinet in July last year. He was a major figure in 1MDB's debt repayment plan.
Husni went on to declare that he is a loyal Najib follower.
"There is a Chinese philosophy about following one horse, not six horses. I am proud of (following) one horse.
"It means I follow one leader, in one organisation, which is BN and Najib. When you follow one horse and the horse makes a mistake, you can rectify it.
"My 10,000 Chinese friends and I are confident that when it is time for Najib to vacate his position… Malaysia will be 'zero corruption'. That is what we think," Husni said.
– M'kini
.