SON OF SLAIN AMBANK FOUNDER: SWISS PRIVATE BANKS ARE NOW A SUNSET INDUSTRY
The world's leading international wealth management centre is still Switzerland, with USD 6.6 trillion assets under management at the end of 2014 (Source: Deloitte 2015). It is a well known fact that the Swiss Bank Secrecy does no longer exist in 2017. Swiss Banks therefore can no longer promote their old leading edge, Secrecy.
On the 27th of May 2015, Switzerland signed an agreement with the EU that will align Swiss bank practices with those of EU countries, and in effect will end the special secrecy that EU-resident clients of Swiss banks had enjoyed in the past. Under the agreement, both Switzerland and EU countries will automatically exchange information on the financial accounts of each other's residents from 2018.
Consequently Swiss Banks can no longer enjoy fat margins on assets under management. There is a serious structural problem that most Swiss Private Banks are facing today. Average Fee revenues from AUM has shrunk to an aggressive 0.8%. Only twenty years back the same margin was centered around 3%.
In 2015, banks represented 53.3% of the total value added of the Swiss financial sector, totalling CHF 32 billion representing 5.12% of the country's GDP. UBS and Credit Suisse, the two largest banks in Switzerland, were ranked globally at #27 and #29 among banks, with assets of approximately US$941 billion and US$909 billion, respectively. (Source Wikipedia)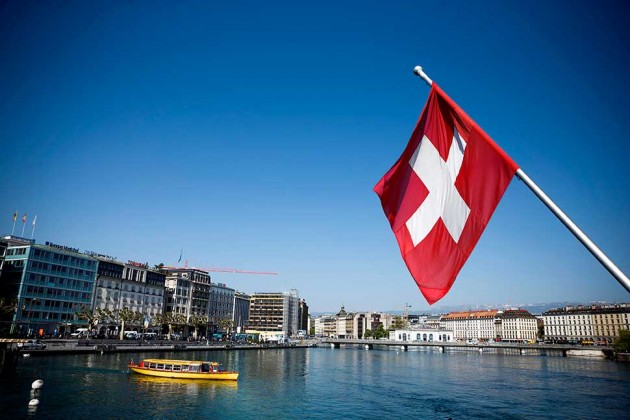 Swiss Private Banking is in trouble as there will be no return to the old regime of bank secrecy. There are at least a dozen of well entrenched Swiss Private Banks with considerable AUM (Assets under Management). Those medium to large Private Banks can only survive if they redefine their business model (Difficult with dwindling fee revenues from AUM) or "dress up" to be attractive to be bought up by the giants such as UBS or others from abroad.
These giants need to constantly grow their AUM as they are in the volume business. Only they will be able to survive. All others such as Pictet, Bank Julius Baer, Lombard Odier, Rahn & Bodmer and the likes are in for a difficult adjustment period. It is those banks that need a frank talk that might show them a suitable exit to secure their future existence even if this means to be integrated into a much larger player, another banking giant like UBS et al securing AUM growth instantaneously.
There is a bank consolidation on its way that will define how well Switzerland can maintain to be the global wealth manager of a top 3 ranking. It is the right timing for offering strategic advisory services to the second and third tier Swiss Private Banks. They all are now in 2017 subject to a sunset industry. Swift strategic action is of urgent need.
WRITER: PASCAL NAJADI
– https://insideparadeplatz.ch
.