'SOMETHING IS WRONG IN THE PENANG SITUATION': GUAN ENG SHOULD NOT HAVE TO CALL ZAHID TO GET ARMY'S HELP – VETERAN QUESTIONS WHY NO MILITARY COMMANDER ASSIGNED TO ASSIST GUAN ENG DURING FLOOD CRISIS
A group of army veterans said Penang Chief Minister Lim Guan Eng should not have needed to contact Deputy Prime Minister Ahmad Zahid Hamidi for military aid for the state's flood relief efforts.
Persatuan Patriot Kebangsaan president Mohd Arshad Raji said there are standard operating procedures in place that are supposed to activate automatically in case of natural disasters, such as floods.
"When I read about the chief minister calling on the deputy prime minister for military help… that is not the right way.
"Because we have got SOPs, (like) the National Security Council SOP, which also applies to the states.
"When an emergency occurs, the state security committee (JKKN) should be activated automatically," Mohd Arshad (photo) said at a press conference in Subang Jaya today.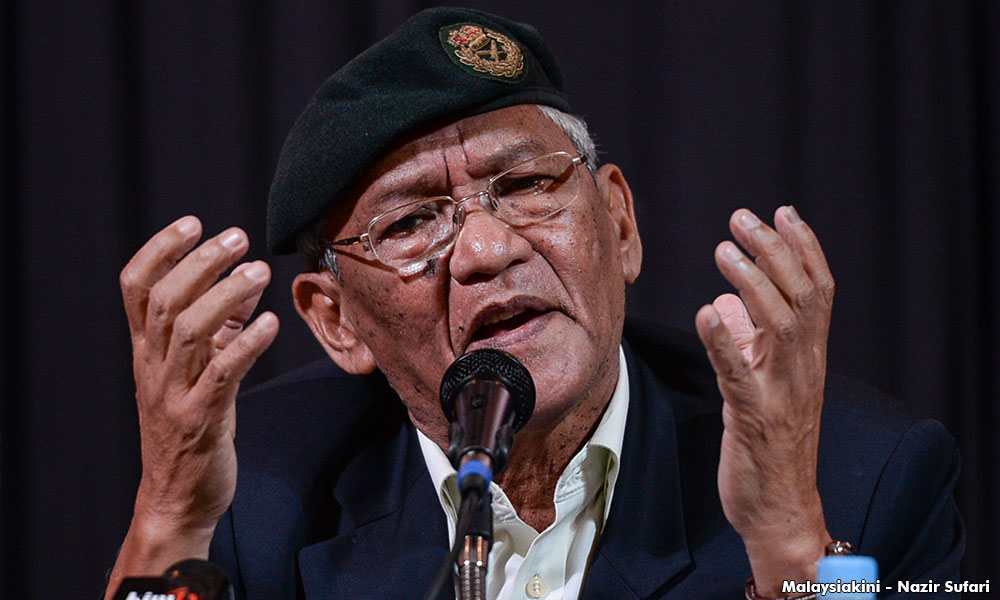 While he thanked the ruling government for extending help to Penang for flood relief efforts, he nevertheless pointed out that command over the armed forces lies with its chief, not with federal ministers.
It was reported that Lim had contacted Ahmad Zahid early yesterday morning for the army's help after Penang was hit by severe flooding.
Mohd Arshad pointed out that each JKKN has a local commander who advises the chief minister or menteri besar on issues such as these.
He added that in the case of natural disasters, the chief minister should have requested help from the military commander of the JKKN, who would in turn request help from a higher authority, if necessary.
'He may not have been briefed'
"He (Lim) may not have been briefed or there was no military commander there with him to advise him. There should have been," Mohd Arshad said.
In his experience, local commanders would usually be by the side of chief ministers or menteris besar once JKKN is activated.
"Something is wrong in the Penang situation. I saw the video, there was no military guy accompanying him (Lim), I do not understand," he said.
The disaster in Penang was described as unprecedented, after floods were triggered by the heaviest rainfall recorded in the state's history.
Strong winds also uprooted trees and caused massive traffic jams. Several areas also experienced electricity blackouts.
To date, at least seven people have been confirmed dead in Penang.
– M'kini
.