'SMALL BOY' AZMIN SHOWS HIS LACK OF STANDARD: FORCED TO ADMIT DR M IS BEST OPTION FOR PM AFTER HIS OWN BID FAILED, S'GOR MB TRIES TO BLAME HIS AMBITION ON 'PROPOSALS BY HARAPAN' BUT NO ONE WANTED HIM TO BE PM – ONLY HIMSELF & HIS GANG IN PKR
Pakatan Harapan chairperson Dr Mahathir Mohamad is Pakatan Harapan's "best option" for the post of prime minister, Selangor Menteri Besar Azmin Ali.
"If we are able to convince the rakyat to accept a 93-year-old (as the PM candidate), why not? We (Harapan) are democratic.
"We are not here to force the people to accept (Mahathir), but we are offering (as) this is the best option we can offer," Azmin told reporters in Gombak this afternoon.
Azmin, who is PKR deputy president, was questioned repeatedly on Harapan's decision to nominate the nonagenarian amid calls for younger leaders to helm the nation.
"Why are you dictating us? I'm not that young (as well), I'm 53.
"My point is that these are just proposals by Harapan," said Azmin, who added that the people should also look at Harapan's other declarations as well.
Aside from the prime minister and deputy prime minister candidates, Harapan, at its second national convention on Sunday, also announced its seat distributions for the 14th general election and its commitment to appointing jailed former opposition leader Anwar Ibrahim as the eighth prime minister.
Pressed on Selangor PKR's official stand on Mahathir's appointment, Azmin merely insisted that Harapan's overall declaration must be translated in the form of actions for the forthcoming 14th general election.
"This is our (Harapan's) offer and therefore it is the responsibility of all members and leaders to ensure that our offer is accepted by the people," said Azmin, who is also Selangor Harapan and Selangor PKR chief.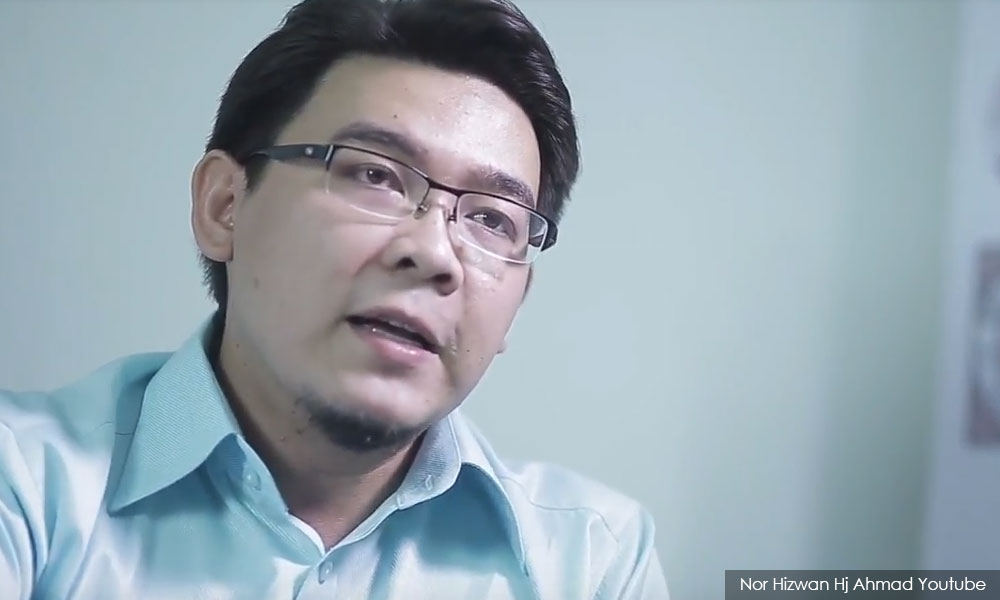 Azmin described the initial statement issued by Selangor PKR information chief Hizwan Ahmad (photo) on Monday, in which Hizwan registered disagreement with Mahathir as Harapan's prime minister candidate, as being the "voice of the grassroots".
'No longer the era of dictatorial regime'
In stressing that such differences of opinions must be celebrated, Azmin pointed out that convincing PKR members alone would not be enough to ensure victory in GE14.
"This is not the era of a dictatorial regime, where the people and party members are not allowed to express their views.
"We must go down, work hard and convice rakyat that this is our best offer," he stressed.
At the same time, Azmin also downplayed concerns raised that Mahathir's return to power could put an end to Harapan's institutional reform agenda.
"We want him (Mahathir) to commit to the reform agenda. I am very happy that Tun is prepared and committed to continue it," he said.
On a personal level, Azmin also revealed that he was among the group of opposition leaders who first met with Mahathir in London about three years ago, and their discussions have since shifted the Bersatu chairperson's aim beyond just bringing down Prime Minister Najib Abdul Razak.
– M'kini
.