SILENT AS A MOUSE OVER HADI & CO'S NEW FOUND WEALTH, FLASHY SUPER CARS, BUNGALOWS, YET NASRUDIN QUESTIONS 'OUTRAGE OVER LAUNDRETTE BUT WHY NONE OVER TUDUNG BAN'
PAS information chief Nasrudin Hassan has lamented what he described as double standards after a female hotel worker was denied the right to wear a headscarf.
Nasrudin pointed out the level of outrage from every level of society when a "Muslims-only" laundrette was highlighted in the media was seemingly absent in the case of the hotel worker.
"Everyone became emotional (over the laundrette) without first referring to religious teachings and Islamic guidelines.
"Recently, a Muslim woman working as a frontline staff was denied the right to wear the headscarf, on the grounds that it is the policy of the international hotel industry.
"Unfortunately, there was no appropriate defence from the public for the woman who only wanted to practice her religion, nor was there major condemnation against the hotel which denied her right to cover up while on duty," he said in a statement today.
He said this was a case of double standards and a reflection of Islamophobia.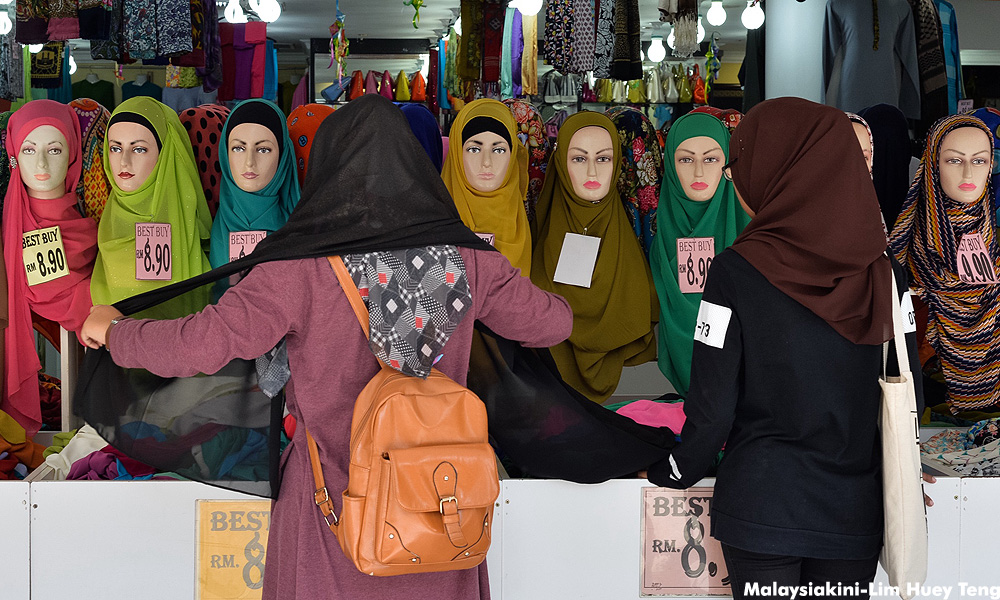 Nasrudin also recalled that he had seen Muslim hotel workers being allowed to wear headscarves when visiting non-Muslim countries.
"How can it happen in Malaysia where Islam is the religion of the federation?
"Muslims themselves are not free to practice Islam in their own country," he said.
Nasrudin said covering up is considered a fundamental obligation for Muslims, and that the ban enforced by certain hotels challenged Muslim sensitivities.
He was responding to a statement from the Malaysian Association of Hotels issued yesterday, in which it defended the policy of one of its members that prohibited frontline staff from wearing headscarves.
The association claimed it was a standard operating procedure for international hotels.
Nasrudin said he will seek a meeting with the association to restore the rights of Muslim women.
Meanwhile, Perlis Mufti Mohd Asri Zainul Abidin backed action against any companies that discriminated against women who wear headscarves.
"Responsible Muslims and anyone who is sensitive towards human rights should boycott the company and its products," he said in a Facebook posting.
– M'kini
.