SHAMEFUL SQUABBLE FOR POWER – SHOULD PKR EXIST, WHY ALLOW IT TO DERAIL HARAPAN: MAHATHIR IS FINE, THE PROBLEM IS WITH AZMIN & ANWAR – MALAYSIA DOES NOT NEED A 'NAJIB JUNIOR' OR A 'CONVICTED SODOMIST' TO LEAD HER ASTRAY AGAIN
We of Mira Newgen Party not pro-Mahathir apologists, but the maverick leader Dr Mahathir Mohamad is needed to reverse the fortune of this blessed country from the grip of kleptocrarts, who have had squandered and plundered the resources of this rich country.
Mahathir indeed delivered something no other prime ministers before or after him, could match. There are many compelling reasons why Mahathir should return to the helm, at least on an interim basis, that he occupied for 22 years from 1981 till 2003.
Many were very comfortable with his stable and pro-business economy during his tenure. Their businesses flourished as his pro-business economy and stable political climate ensured economic success as Malaysia roared as an Asian tiger in the late 1980s and 1990s.
He singlehandedly navigated the economy at an annual average growth rate of seven percent for almost a decade. Although his authoritarian approach was a sour point, it helped to shape a clear direction and firm hold on policies.
The current economic performance of Malaysia is mediocre at best. No clear growth policies. All major indices are not encouraging rather moving south.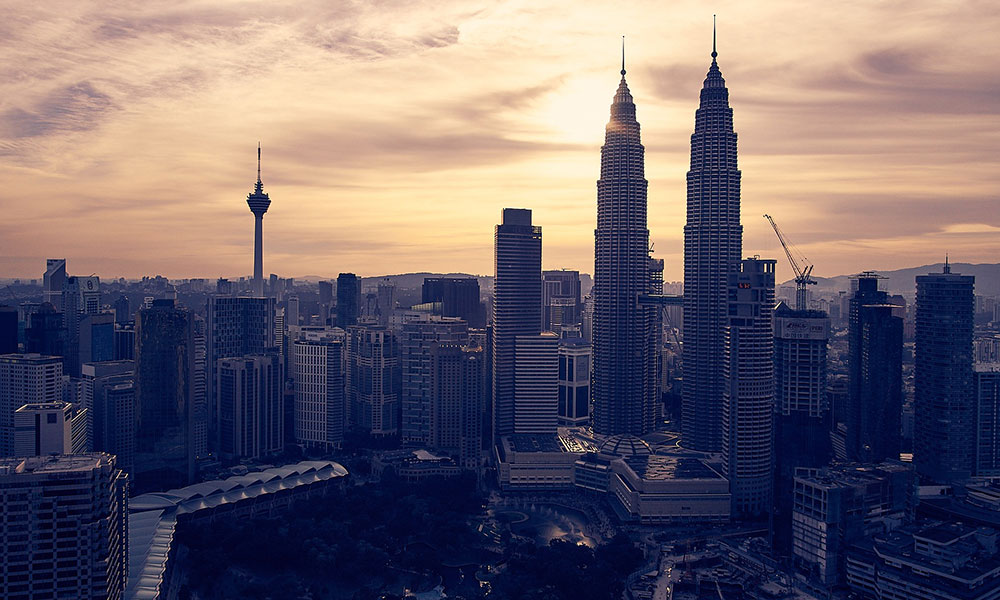 Looking at GDP growth in the preceding five years, Malaysia is a pale shadow, relative to other Southeast Asian nations. Vietnam is consistently recording over six percent GDP growth, Cambodia at 7.4 percent, land locked Laos at seven percent, Thailand at six percent, Philippines at six percent plus and Indonesia at five percent, currently the biggest economy in Asean.
In the Global GDP ranking of the World Bank in 2016, Singapore is ranked higher at 37th position with GDP economic value of USD 297billion, whereas, the resource rich Malaysia was ranked at one rung below at 38.
Only Mahathrism-driven policies could steer the struggling Malaysian economy out of the current stalemate. His manufacturing sector which served the nation well was completely abandoned and good economic policies like Look East policies were thrown out of the window.
Malaysia needed to grow at six to seven percent for the next five years to raise the country into high income nation. We need to diversify our China biased FDI. The nation needs sustainable investments from countries like Japan, Korea, Taiwan, Middle East, Europe, etc.
We need to create more high end jobs and the best options are high tech manufacturing sector, and advance agro-based industries, to name a few. Consequently, it will spur economic growth. This planned growth policies of Pakatan Harapan are expected to  deliver the crucial segment of five million plus votes of Chinese Malaysians as they would place their trust on Dr Mahathir to deliver.
Firm leadership
Only Mahathir could provide a swift, certainty in policy decisions and his effectiveness and efficiency can deliver the goods. Nonetheless, his authoritarian style should not be at the cost of freedom, absence of check and balances and endemic corruption. Mahathir is much wiser now, and has completely different perspectives of issues from being in the opposition gallery.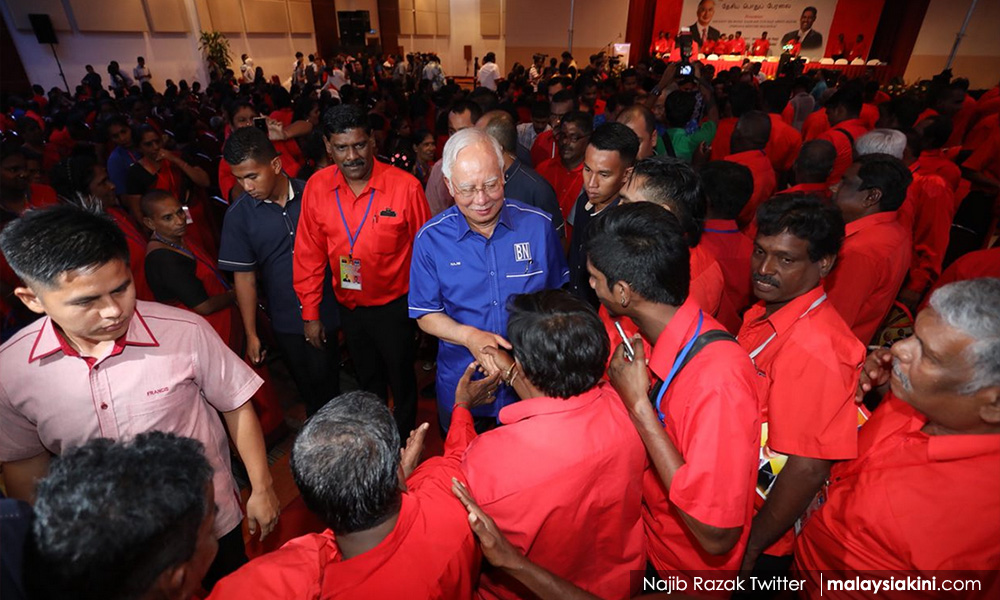 A sizeable segment of Indian Malaysian community seem to beholden to Najib for the pittance he is dishing out for the past three budgets, extracting good political mileage. In essence, it has not turned around the socioeconomic fortune of this marginalised community.
The 1.4 million strong electorates as of March 2017, out of the total demography of 2.1 million, are fully aware their plight will be unresolved with recently launched Malaysian Indian Blueprint (MIB). This boisterous community is very much unsettled with current regime's fragmented and incomprehensive policies to uplift their socioeconomic plight.
The MIB is too little and would not even scratch the surface of the minorities numerous issues and in essence, it lacks the political will, as it was not endorsed by Parliament as a policy document.
Conversely, Mahathir had done a lot during his tenure. The Indian Malaysian community has not forgotten that he gave RM50 million for setting up of Aimst University with 228 acres of government land at a concessionary rate. It was topped up by another RM250 million by the federal government. He financed the technical Tafe College in Seremban and provided land at a much discounted price.
The infamous allocation of 10 million Telekom shares for the minority community which was subsequently hijacked by Indian kleptocrats. It is on record, that he helped to build 60 Tamil schools through the Public Works Department.
In 2001, Mahathir proposed a three percent corporate economic share equity structure in the Parliament but was derailed by little Napoleons. Mahathir's quota system for public universities intake helped many under qualified Indians students from the underprivileged families to acquire tertiary education. The Indian community has not forgotten his initiatives, though, much more could have been done.
The PKR factor
PKR is the only component party of Pakatan Harapan coalition uneasy that Mahathir is being proposed to be the interim Prime Minister. Rather, they are touting for Mohamed Azmin Ali, Dr Wan Azizah Wan Ismail or even Muhyiddin Yassin to lead. It's a great folly to assume they would be a better choice. Let's evaluate one by one.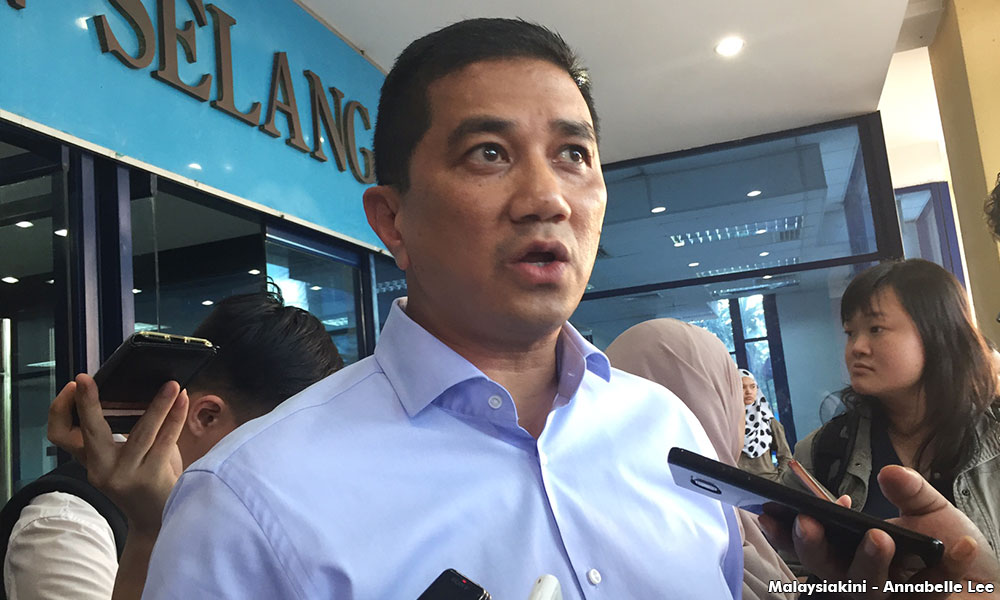 Azmin has some governmental administrative experience as menteri besar of Selangor but it's a different ball game at Putrajaya. In addition, he may not relinquish his position in favour of the imprisoned Anwar Ibrahim given his age and ambition. A risky option for PKR diehards, who vehemently want Anwar to be the prime minister.
Alternatively, Wan Azizah is a reluctant politician, only taking ub the job because she was forced to. Muhyiddin Yassin is seen to be a weak leader and has had a poor track record as deputy prime minister in Najib's cabinet, and is not popular with non-Malays with his famous jibe of his "Malay first" remark.
PKR must place their trust on Mahathir to do the necessary political manoeuvring and offer an united front to the voters, especially fence sitters. Mahathir is the only leader on the opposition side who has had the experience at the highest level minus the political ambition with his advanced age. Indeed, delightfully, he could set the stage for Anwar to take over. Being a master strategist, he could thwart any horse trading if Pakatan Harapan wins with a slim majority.
The Malay urban middle class and rural folk have not forgotten what Mahathir has done for them during his tenure as PM. He was credited for developing a large segment of Malay middle class and a huge pool of Malay entrepreneurial class. Whereas, Najib's administration is seen has enriched party stalwarts and the benefits of pro-bumiputera policies has not filtered down.
The Malay ground would swing between five and ten percent if Mahathir is named as stand-in prime minister as the Malay community still holds him in high regard.
Investor confidence
If Mahathir leads the coalition it will bolster investor confidence especially in view of an expected slowdown in the global economy. It will do Harapan a great favour at GE14  as it would comfort the business community as any uncertainty will be effectively removed.
Almost all major policy frameworks were drawn up by Harapan, and hence, it is only a question of implementation. The fear raised by certain quarters in Harapan is unfounded. They should quickly move away from this petty squabble and focus on winning this mother of all elections.
– M'kini
.