SELFISH PKR EXPOSED – THE WEAKEST LINK, YET IT DEMANDED THE MOST: BERSATU STUCK WITH 'GRADE C' SEATS WHILE PKR GOT THE 'WINNABLE' ONES – PERKASA
Although Pakatan Harapan has allocated the lion's share of the parliamentary seats in Peninsular Malaysia to Bersatu, it is PKR which is the biggest winner, says Perkasa president Ibrahim Ali.
Ibrahim, a former Pasir Mas MP for three terms, said PKR stood a good chance of winning the seats it was allocated while Bersatu will struggle with what he said were its 'Grade C' seats.
Ibrahim said the seats allocated to Bersatu were difficult to win.
"I find that the biggest winner in Harapan's seat allocation is PKR… because I find that the seats contested by PKR are in line with current developments and there is a good chance of them winning in terms of the demography of its voters.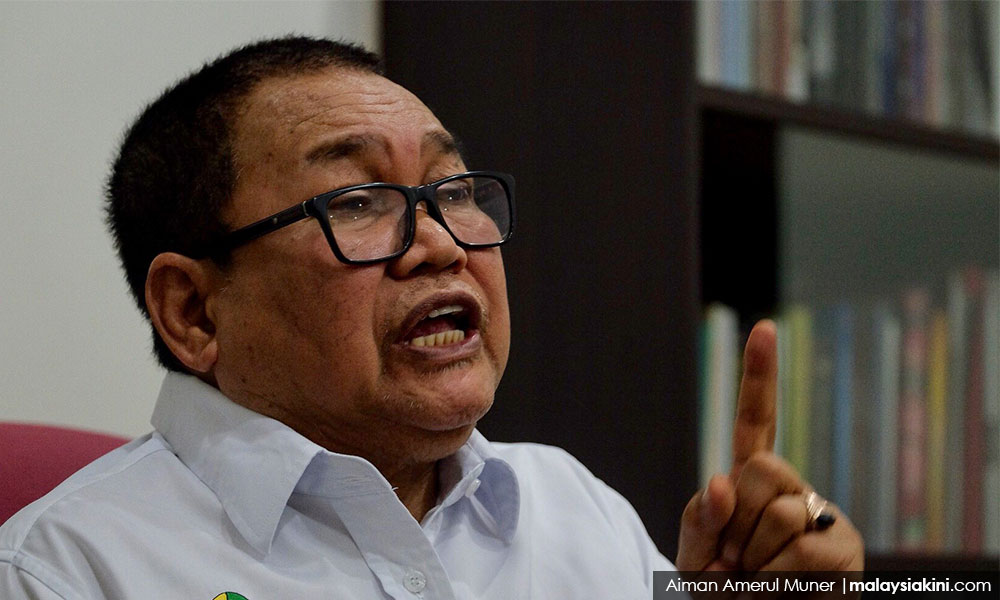 "Bersatu has got 52 seats which is one more than PKR. For a new party to be allocated 52 seats, that's quite good.
"Unfortunately, when I look at Bersatu's seats, I find that these are 'Grade C' seats," he told a press conference at Perkasa's headquarters in Kuala Lumpur today.
"It means that these are seats that they could contest but it won't easy, because the incumbents are heavyweights in the BN leadership."
Harapan had concluded their seat negotiations for parliamentary seats in Peninsular Malaysia on Saturday last week, and announced it at their convention the following day.
Under the deal, Bersatu would contest in 52 seats, followed by PKR (51), DAP (35) and Amanah (27).
– M'kini
.