SARAWAKIANS BASED IN JOHOR'S PASIR GUDANG MAY NOT BE ENOUGH TO PLAY KINGMAKER BUT THEIR UNHAPPINESS WITH PUTRAJAYA CAN STILL COST UMNO THE SEAT IN GE14
On a Saturday afternoon, Taman Megah Ria, located in the industrial town of Pasir Gudang, Johor, bustles with activity.
Customers at a restaurant scan through a Malay language menu, which includes items like "nasi babi goreng" (fried pork rice). Conversations take place in Malay, but with a Sarawakian accent.
In the adjacent market, housewives browse through an array of vegetables, such as sayur midin and upah lalih, not commonly found in West Malaysian markets.
The sizable Sarawakian diaspora in Pasir Gudang, one of the largest outside East Malaysia, had made the Pasar Borneo Johor possible.
Pasar Borneo Johor chairperson Donny Linan estimated there to be some 20,000 Sarawakians living in the industrial town, many of whom work at the Pasir Gudang Port.
Since the port commenced operations in 1977, Sarawakians have continued to arrive in Pasir Gudang in search of better pay, often at the invitation of other family members, taking up jobs such as welders, pipe-fixers and shipyard carpenters.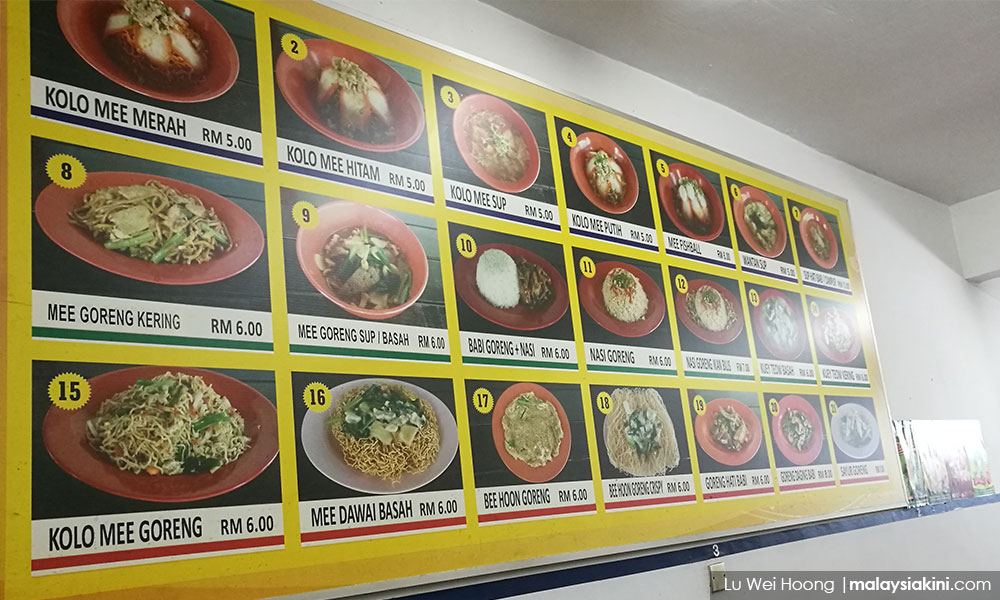 BN's Normala Abdul Samad captured the parliamentary seat of Pasir Gudang seat by a razor-thin majority of 935 votes in the 13th general election, having garnered 43,834 votes to PKR's 42,899.
In the election before that, Mohamed Khaled Nordin, who is now Johor menteri besar, won the parliamentary seat with a 17,281-vote majority.
Despite the large numbers of Sarawakians there, and their potential to play kingmakers, few actually appear on the electoral roll for Pasir Gudang.
Many of these Sarawakians, even those who have lived in Pasir Gudang for over a decade, remain reluctant to change their voting addresses.
This would entail a costly journey back to Sarawak during a general election, with many ending up forgoing their privilege to vote.
'Postal voting would be better'
One such example is 40-year-old Echa anak Paoh (photo), who hails from a longhouse in Julau, some 60km from Sibu.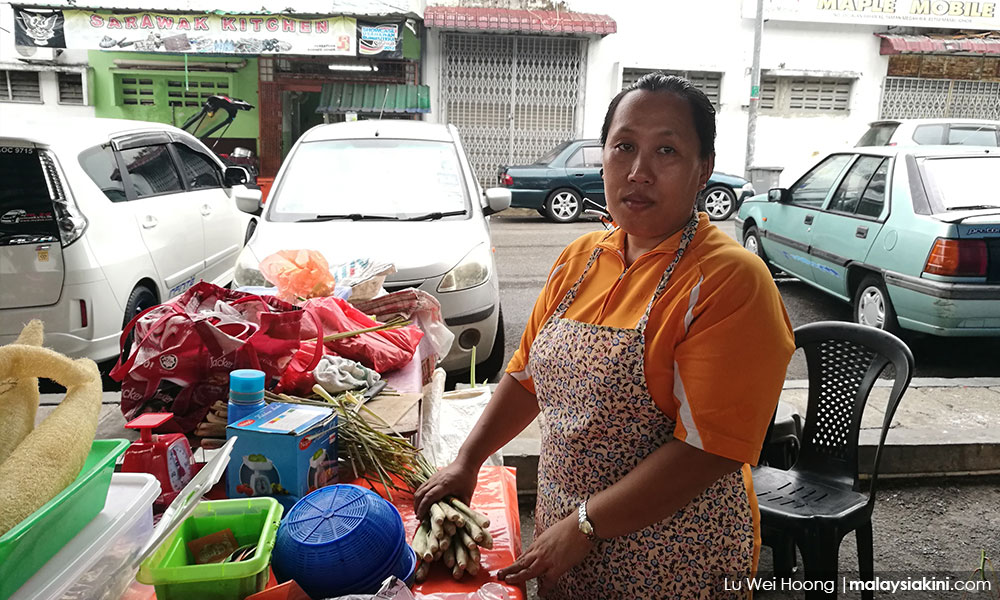 Despite having settled in Pasir Gudang for the past 15 years, the terung Sarawak seller said never once had she considered changing her voting address from the parliamentary seat of Julau to Pasir Gudang.
"My kampung is still there, which is taken care of by my uncle. I have a unit in the longhouse," she told Malaysiakini.
Echa, who did not vote in the 2016 Sarawak election and may also skip the forthcoming general election, said bringing her family of five back to Sarawak would set her back by about RM3,000.
"The expenses do not include the transfer from the airport to my kampung.
"It would be better if I could have postal voting," she said.
Echoing this was 37-year-old electrician Edward Shard anak Nyaring (photo), who has lived in Pasir Gudang for the past 14 years. He hails from Bintangor, located between Sarikei and Sibu.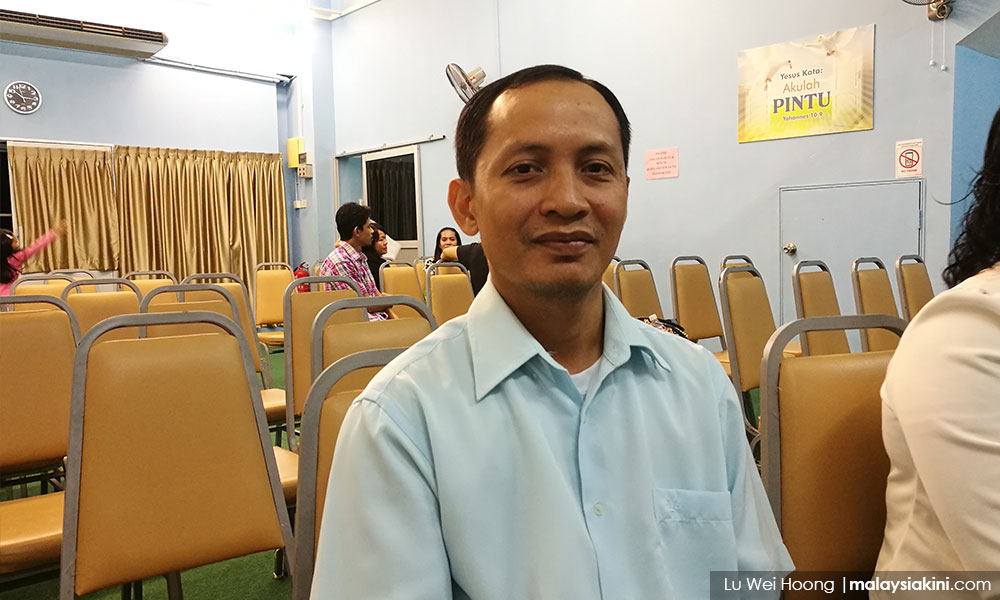 The first general election Edward was eligible to vote in was in 2004, but he is yet to register himself, due to the fact that the cost would prevent him from returning to Sarawak during a general election.
"I did not register. If I am in my kampung I will vote, but here it is a bit difficult, we can't do postal votes," he told Malaysiakini after attending a Bahasa Malaysia mass at a nearby church.
Bersih has advocated postal voting to be expanded to Sabahan and Sarawakian voters residing in Peninsular Malaysia, but the Election Commission claimed it could not be done without a constitutional amendment, which the electoral reform group disputes.
Fear of losing native rights
The reluctance of Sarawakians to vote anywhere but in Sarawak is due, rightly or wrongly, to the notion that it would sever their ties from the land of the hornbill.
Pasar Borneo Johor's Donny Linan (photo) explained that there was a perception among Sarawakians that changing their address to Johor would cause them to lose their rights in the state.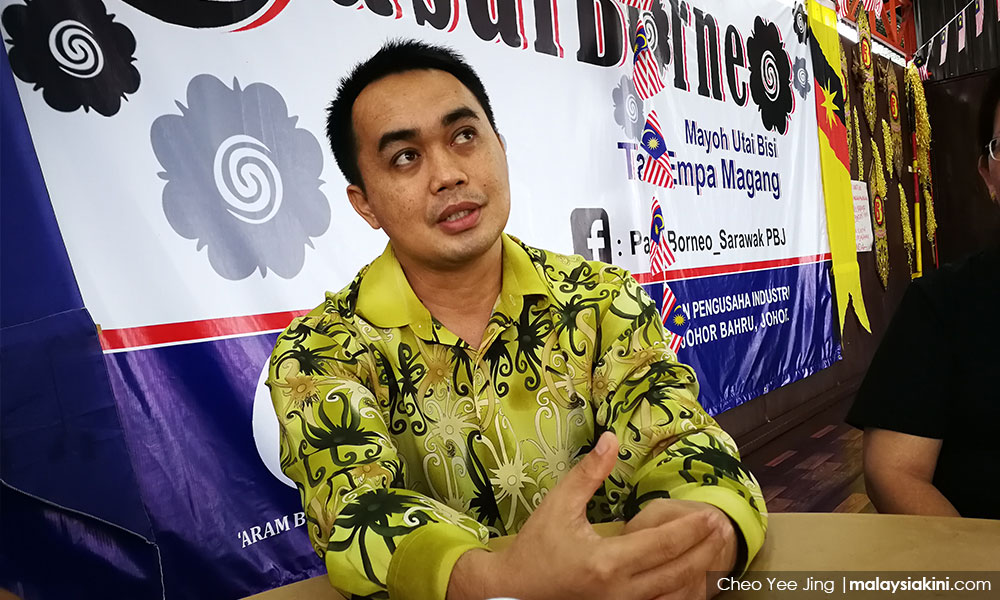 "They fear that their identity card will be changed and they will lose the 'K' in their identity card, making them ineligible for native rights," he said.
Sarawakians carry MyKads with the word "K" printed on the bottom right corner, which allows them to enter the state without requiring an immigration slip.
From a legal standpoint, Padungan assemblyperson Wong King Wei said the belief that Sarawakians changing their address of residence will cause them to lose their state rights was erroneous.
"He or she can still enjoy unlimited stay and working periods in Sarawak, unlike Malaysians from the peninsula, who face several restrictions and require special permission from the state government," said Wong, a lawyer.
However, the perception that voting in Pasir Gudang would come at the cost of one's Sarawakian rights remains widespread.
According to the first quarter electoral roll of 2016, only 2,607 Sarawakians were registered as voters in Pasir Gudang. They comprise 2.4 percent of the 108,896 voters for the parliamentary seat.
Courting the diaspora vote
Despite the Sarawakian diaspora's reluctance to vote in Pasir Gudang, that has not stopped the Johor government from courting them.
Donny said that when Khaled was just Pasir Gudang MP, he sought feedback from Sarawakians doing business at Pasar Borneo on the obstacles they faced, and forwarded them to the local council.
When Khaled finally became MB, the state government built a rooftop for Pasar Borneo, which was completed in 2015. It came with a stage that carried both the Johor and Sarawak flags.
Earlier this year, Sarawak Chief Minister Abang Johari Abang Openg, together with Sarawak federal ministers, celebrated Hari Gawai with the Sarawakian diaspora at Pasar Borneo.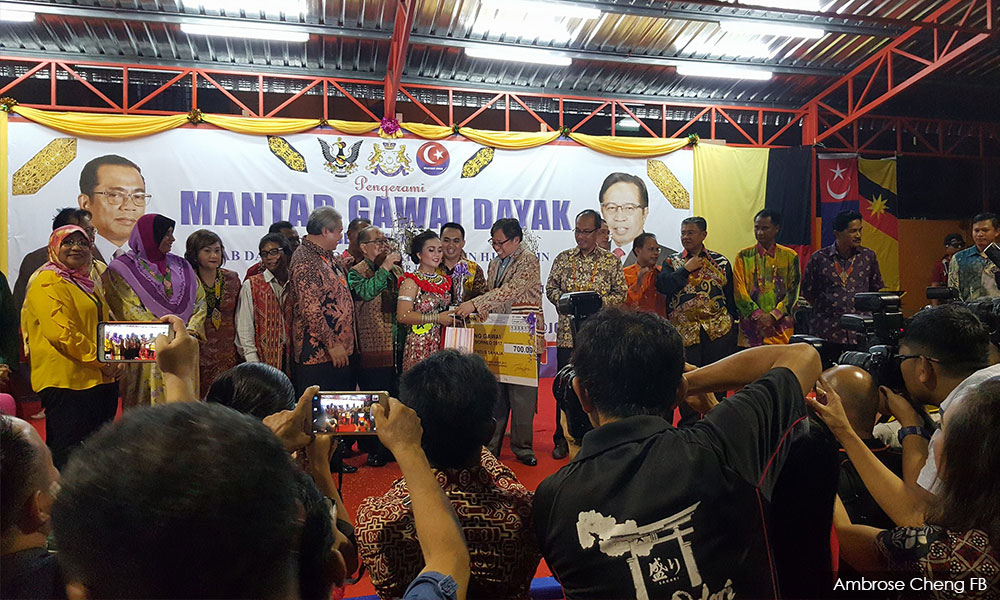 The opposition, too, has been mindful of the sizeable Sarawak community in Pasir Gudang. Since 2014, DAP has organised an annual Hari Gawai celebration there.
DAP controls Johor Jaya, one of two state seats in Pasir Gudang, the other being the BN-held state seat of Permas.
"Many of them cannot go back to Sarawak due to working commitments and expensive flight tickets, so we organised the event for them to celebrate here," said Johor Jaya assemblyperson Liow Cai Tung.
However, it has not always been smooth sailing for the DAP in their efforts to engage the Sarawakian community.
In 2015, DAP hosted a kopitiam forum for the Iban community, just a stone's throw away from Pasar Borneo, but it ended in chaos as some 50 thugs stormed the coffee shop and hurled projectiles at speakers.
Both DAP and Amanah have expressed interest in contesting the parliamentary seat of Pasir Gudang in the next general election, which would require a seat-swap with PKR.
However, an Amanah operative, speaking on condition of anonymity, was uncertain whether courting Sarawakians in Pasir Gudang was the best way to win the parliamentary seat.
He noted that few are registered as voters there, and those who are registered are hard to reach.
"When we distributed flyers around Pasar Borneo, the Iban crowd's response was lukewarm," he conceded.
– M'kini
.