RUTHLESS & UNFORGIVABLE RM100BIL CHEAP SALE BUT NAJIB STILL MORE IMPORTANT THAN SABAH TO RAHMAN DAHLAN? MINISTER DENIES NAJIB 'COLLATERALISED' SABAH'S OIL & GAS FOR RM100BIL CHINA LOAN TO GET OUT OF HIS DEBTS
Abdul Rahman Dahlan has rubbished a message that has gone viral on social media warning Sabahans, as well as the state's MPs and assemblypersons, on the Trans Sabah Gas Pipeline (TSGP) project.
The message claims that Prime Minister Najib Abdul Razak has collateralised oil and gas blocks off Sabah to China for a loan of RM100 billion.
"This, of course, is a total and blatant lie perpetrated by an irresponsible party who would benefit from people's anger and mistrust towards the federal and state governments," said the Minister in the Prime Minister's Department.
To set the record straight, Rahman said, the owner-cum-developer of TSGP is Suria Strategic Energy Resources Sdn Bhd (SSER), a company wholly-owned by the Finance Ministry, while The China Petroleum Pipeline Bureau (CPP) is the project's engineering, procurement, construction and commissioning (EPCC) contractor.
"While the project will be funded by a soft loan from the Export and Import (Exim) Bank of China, there's no truth in the allegations that the loan amount would be RM100 billion and oil and gas blocks off Sabah were collateralised to China in order to secure the loan," he added.
Loan amount will be RM4.53 billion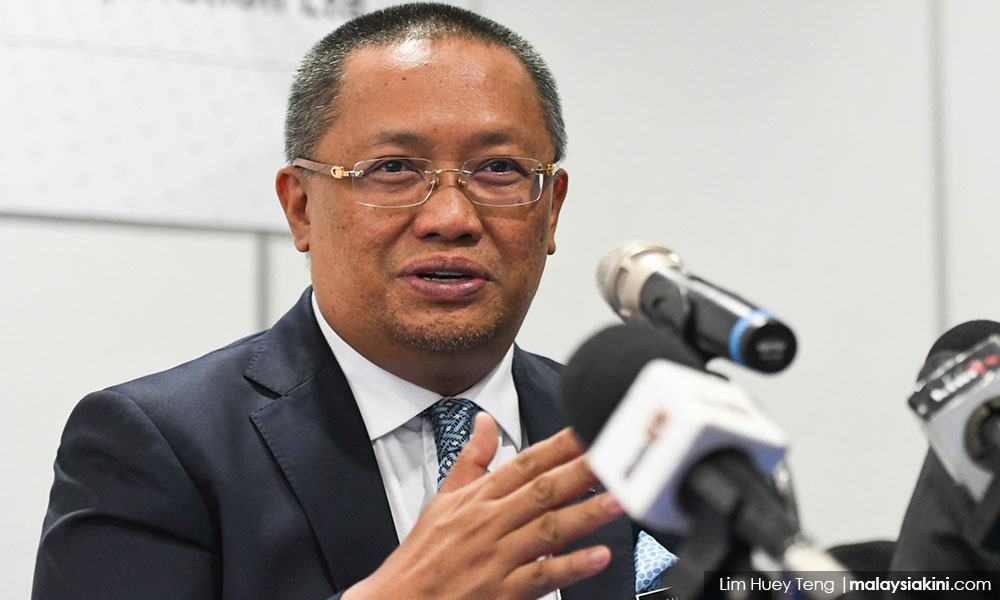 According to the minister, the loan amount would be RM4.53 billion, which constitutes the total cost of the project, and it would be guaranteed by the federal government.
With the guarantee in place, he pointed out, there was no need for SSER to collateralise any Malaysian oil and gas block to the Chinese.
Rahman also noted that land matters were strictly under the jurisdiction of the state.
"Without engagement and cooperation between the state government of Sabah and the federal government, the project cannot proceed, which debunks the claim that the Sabah government is not consulted and is not involved in this project," he added.
The minister also stated that the materials, equipment and labour to build the pipeline would be sourced from local and foreign firms, similar to other infrastructure projects such as the MRT and ECRL.
"With this key energy infrastructure project, Sabah will be able to move up the value chain and add value to local commodities and raw materials, thus reducing the state's dependency on primary industries, creating employment for the people throughout the state and increasing their income levels.
"Malaysians must remain vigilant against any unverified news from unknown sources that are meant to create discontent and distrust towards the government.
"Sharing without verifying will only perpetuate and worsen the fake news problem that we are facing today," Rahman added.
– M'kini
.