ROGUE IMMIGRATION OFFICERS 'FRAMING' SIVARASA'S STAFF FOR EXPOSING THEIR ILLEGAL WORK PERMIT SCAM?
Subang MP Sivarasa Rasiah has insisted on the innocence of his three staffers who were arrested by the MACC yesterday.
"I reject these allegations against my staff.
"I have full confidence in their integrity," he said in a statement today.
He also pointed out that he is not the object of the investigations.
His three staffers were reportedly arrested over an immigration matter yesterday.
The MACC is currently seeking a remand order against the three at the Dang Wangi police district headquarters.
Sivarasa said the investigations are related to the alleged corruption involving a Bangladeshi national obtaining work permits for Bangladeshi workers using forged documents, an issue which the MP raised in a press conference on Aug 9.
The allegation against his three staff members is that they had demanded bribes from parties related to the alleged corruption in order to settle the case with the Immigration Department, he added.
"How can the (parties related to the alleged corruption) expect my staff to turn a blind eye to the matter when I already had a press conference in Parliament and written officially to the Immigration Department director-general about it?
"My staff have no control whatsoever over the director-general," he said.
"For me, this accusation has no basis at all," he told reporters later outside the Dang Wangi police district headquarters today.
Magistrate Maizatul Munirah Abd Rahman had granted a four-day remand to the MACC for the three men, beginning today and ending on Sep 25.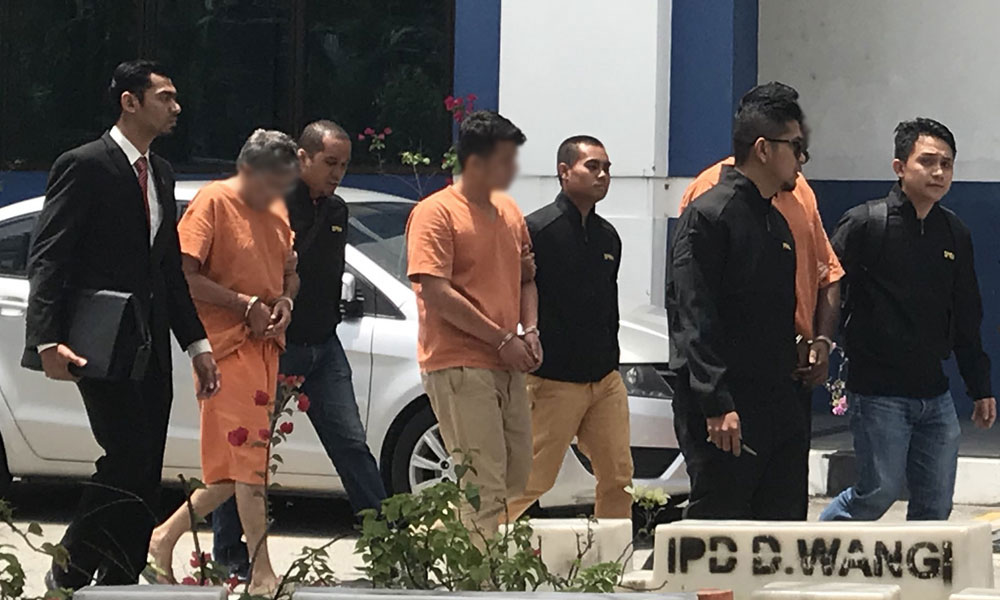 The three of them are being investigated under Section 16(a)(A) of the MACC Act, said their lawyer Eric Paulsen.
A fourth man was also arrested by the MACC over the same issue.
He was spotted being escorted out of the police station along with Sivarasa's three staff members.
The man is the one who had initially brought the Bangladeshi national's alleged corrupt practices to Sivarasa's attention.
"I believe that they (my staff members) are being framed and set-up by these persons who were involved in the issues I had raised in the press conference," he said.
Although Sivarasa is disappointed about his employees being put through this ordeal, he said they will cooperate with the authorities.
He also hopes that the investigations can be completed as soon as possible so that his staff would not have to "suffer a prolonged remand in custody".
– M'kini
.