'RM90MIL RECEIVED FROM UMNO IN AFFIN BANK A/C?': AGAIN, PAS CLAIMS TO HAVE BEGUN LEGAL ACTION
KUALA LUMPUR – PAS has started the legal process against its detractors who accused it of being a recipient of RM90 million from ruling party Umno, after the allegations started surfacing in August last year.
Its secretary-general Datuk Takiyuddin Hassan said the suit will be filed by the party's law and human rights bureau, PAS paper HarakahDaily reported yesterday.
"To sue, it's not an easy thing. They have to research the case first and many other things, not as easy as a police report," he was quoted saying.
Takiyuddin also insisted that the party does not have account in Affin Bank, following accusations by former vice-president-turned-critics Datuk Husam Musa who claimed the payout from Umno was made through the bank.
The Kota Baru MP said PAS only has two accounts in Bank Islam and Maybank.
Last month, PAS deputy president Datuk Tuan Ibrahim Tuan Man announced that the party will sue Husam for his recent allegations made during a rally.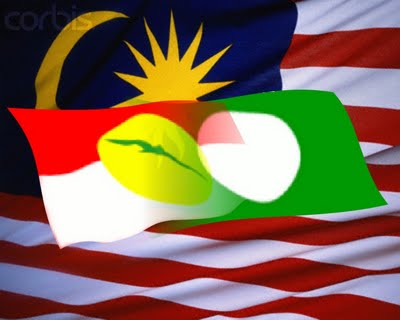 In December, PAS said it has sent a letter of demand to Sarawak Report editor Clare Rewcastle-Brown in the United Kingdom to retract a report claiming the party had received RM90 million from Umno.
However Rewcastle-Brown was reported by several media organisations that she had not received any such letter in London.
– Malay Mail
.