REVEALED: THE BUSINESS SIDE OF NAJIB'S YOUNGEST SON
Prime Minister Najib Abdul Razak stating that he substituted rice with quinoa in his diet generated much debate on whether he was out of touch with everyday Malaysians, but the saga also shone a spotlight on his son's business ventures.
Najib (photo), who was speaking at a live Budget 2018 sharing session at Universiti Kebangsaan Malaysia, revealed that the switch to quinoa was at his son's recommendation.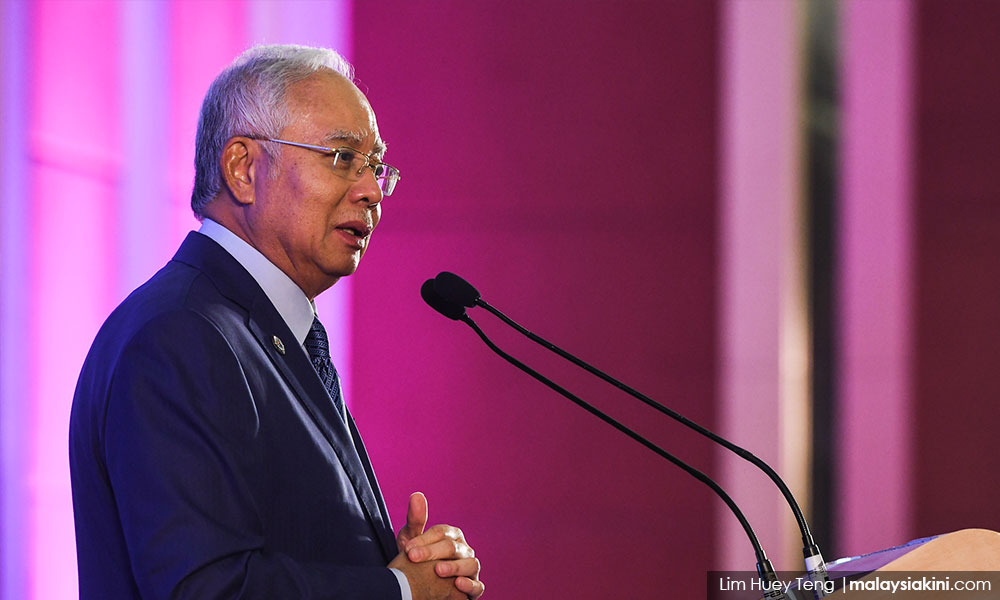 This prompted netizens to turn to Mohd Ashman Najib's Instagram page, which showed the prime minister's youngest son promoting quinoa products marketed by the brand Quib.
The Instagram images led to speculation that Ashman owned a quinoa business.
In a photo from 2014, Ashman promoted Quib quinoa, stating: "So ecstatic that our brand of quinoa is finally on the shelves, get the best quinoa around now in your nearest Village Grocer."
A check with the Companies Commission of Malaysia (CCM) showed that Ashman is a director of Rasa Food Asia Sdn Bhd, the company which produces the Quib brand of products.
The other two directors are Kaveh Wong Tz Toe and Mohd Fadli Abdul Farish.
However, Ashman is not a shareholder of the company. Two-thirds of the company is owned by Mohd Fadli, while the remaining third is owned by Wong.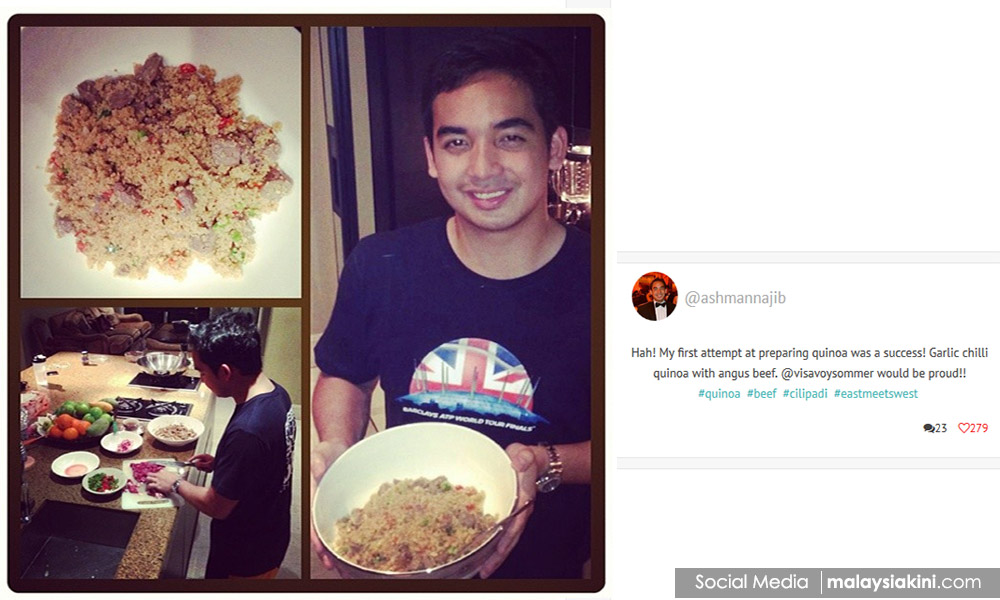 Quib, on its website, sells a 400g pack of organic quinoa for RM29.50, while a 25kg bag goes for RM1,250.
The opposition had attacked the prime minister for his statement, as quinoa is significantly pricier compared to rice.
"If Malaysians are to emulate Najib in accordance with the precept of 'leadership by example' to eat quinoa and not rice, the salaries, income and take-home pay of Malaysians will have to increase by 23 to 25 times.
"But when will it be for Malaysians to have their salaries, income and take-home pay to increase 23–25 times compared to the present level?" DAP parliamentary leader Lim Kit Siang said in a statement today.
Lim also accused the Prime Minister's Office of contradicting Najib with a separate statement explaining his switch to quinoa.
"Najib said he was introduced to quinoa by his son, but the PMO came out with a statement later the same day to contradict the prime minister, claiming that Najib was advised by doctors to eat quinoa for his daily nutrition," he said.
– M'kini
.