REMEMBER PSY? THE MORE NAJIB TRIES TO BE FUNNY, THE MORE PENANGITES WILL HATE BN: THEY KNOW UNDERSEA TUNNEL ISSUE JUST A GE14 PLOY, SAYS PKR'S SIM
The embattled Penang undersea tunnel project, which is currently under a major probe by the MACC, is an "open attack" on the state government, said PKR lawmaker Sim Tze Tzin.
He said the attacks on the state and Chief Minister Lim Guan Eng are "politically motivated" as the 14th general election is just around the corner.
"The attack, from various quarters including BN, is clear-cut, it is to distract state leaders from the issues (of governing), instead they have to constantly be firefighters, to explain and clarify whatever they throw at us. This is an open, outright, media war," Sim said when met at his "Appreciation Dinner for Bayan Baru Parliament", attended by 200 people in Bayan Lepas last night.
But the Bayan Baru MP said Penangites have grown used to such ploys as they have seen similar acts in the run-up to the 2008 and 2013 polls.
"Penangites have the wisdom gained from the two past polls. Remember during these elections, they were numerous videos which were circulated and various graft allegations. It is the same tune and pattern again and again but we have grown wiser," added the state strategic director.
Sim said although Penangites do talk and discuss the latest MACC action on the undersea tunnel, they have dismissed it as a "GE strategy".
"Penangites have been trained so well to see these attacks for what they really are."
So far, MACC has queried 41 individuals and 20 agencies related to the RM6.3 billion, 7.2km tunnel which will link the island to Butterworth. Two high ranking directors involved in the project have been remanded for 11 days to assist in the probe.
The Penang government signed the deal in 2013 with Consortium Zenith Construction Sdn Bhd, after it was awarded via an open tender process, headed by state secretary Farizan Darus (photo).
It is learnt that MACC is zeroing in on payments made for the feasibility study of the tunnel, which Lim said was only 92 percent completed.
Lim had insisted that "not a single sen" was paid to the contractor for the construction of the tunnel, which will only begin work in 2023.
Win big or lose big?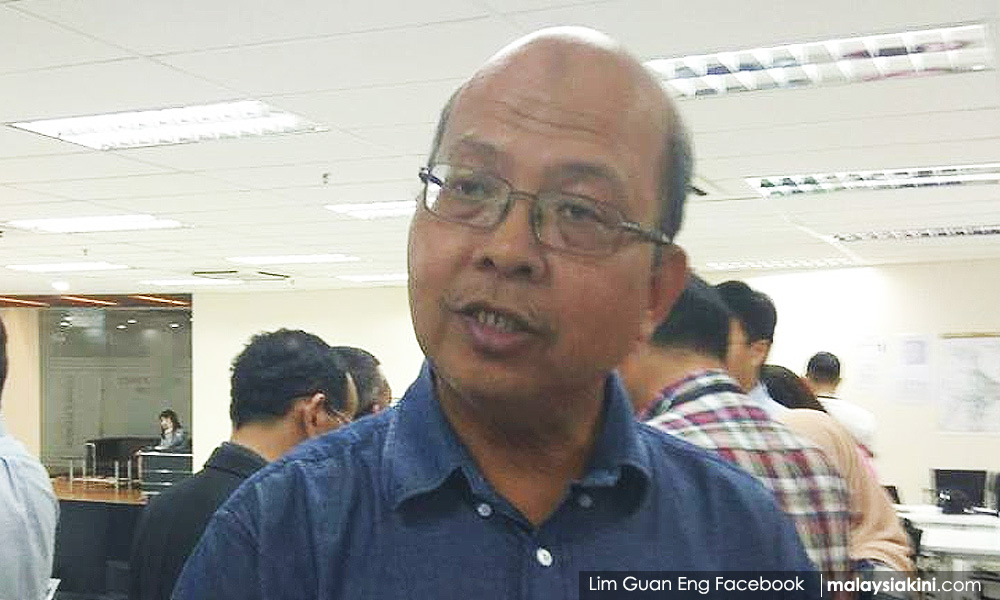 On the coming polls, which may be called by March or the latest by August, Sim expressed confidence, but warned that "we may win big or lose big".
He said there are so many uncertainties as no prime minister, except Najib Abdul Razak, has been faced with major scandals such as the 1MDB, which is being currently probed by several countries for alleged money laundering.
Sim said it was impossible for any leader to survive such scandals, especially when there is negative "global perception" against the PM.
"If the people do not punish him during elections, Umno will punish him after the GE," Sim said.
He said he does not think that Najib will remain the prime minister until the 15th general election, and urged voters to come out in droves to vote on election day so as to regain their dignity as Malaysians.
"We cannot leave such blatant corruption (to) go unpunished".
On reports that BN may not only win these polls but would also regain the two-thirds majority, Sim said it is due to the "PAS factor".
The Islamic party had decided to cut ties with Pakatan Harapan, which now consists of Bersatu, led by former premier Dr Mahathir Mohamad, PAS splinter party Amanah, DAP and PKR.
– M'kini
.