REMEMBER 1987, TPCA STADIUM & THE 'CHINESE BLOOD' KERIS SPEECH, NAJIB: IN MCA'S HQ, NAJIB SLAMS 'PERFECT' DR M FOR OPS LALANG BUT CONVENIENTLY FORGETS HIS OWN INCITING ROLE – & LIOW LETS HIM
Dr Mahathir Mohamad is perfect – at least that is what the former prime minister thinks of himself, according to Prime Minister Najib Abdul Razak.
Najib said this in response to Mahathir's apparent refusal to admit he had done any wrong in the mass arrests of 1987 – known as Ops Lalang.
"More than 100 people were detained under Ops Lalang. Then he said it wasn't him and blamed the police.
"I have to listen to the police but when does Mahathir listen to anyone?" he said in his speech at the 64th MCA annual general assembly in Kuala Lumpur today.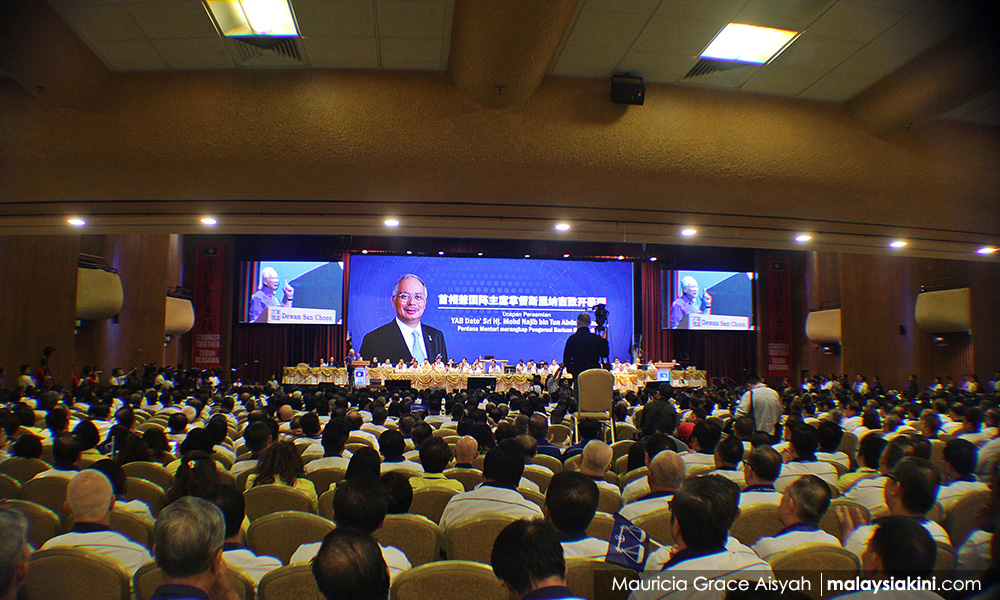 Najib said Mahathir even refused to listen to his deputies when he was prime minister.
He had problems with every single deputy, he had problems with every single person except himself. Because Mahathir is perfect, nobody else (is)," Najib said in a sarcastic manner.
After repeated calls for Mahathir to apologise for Ops Lalang which saw 106 people detained under the now defunct Internal Security Act (ISA), the former prime minister said he accepted blame but insisted the detention was not his decision.
"I had asked the police whether we could do without the ISA. They did not agree, not even to reduce (the) detention (period) to one year," he said.
Speaking to the delegates, Najib asked them how many people he had arrested under the ISA since becoming prime minister.
"Zero. Because I was the one who abolished the ISA," he said.
Najib said the people should not "waste time" on the opposition, which has Mahathir as the chairperson of Pakatan Harapan.
"If he (Mahathir) can hug Kit Siang, someday he can 'unhug' Kit Siang.
"You cannot rule the country on that basis. you must put faith in the government where there are trust and sincerity among the leaders," he said.
​​​​​​​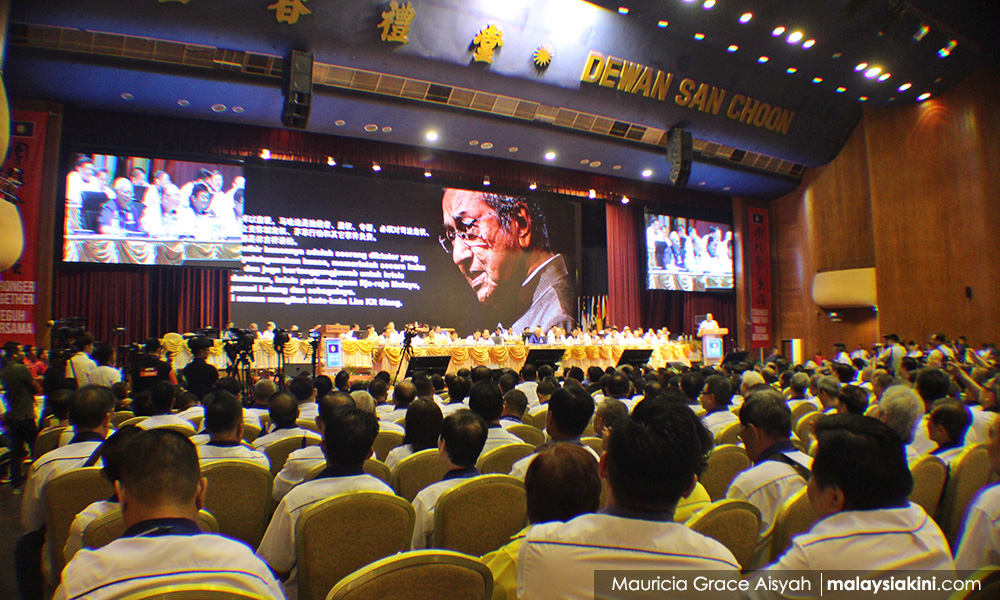 – M'kini
.