REALLY, LIOW? WAIT TILL UMNO SLAPS YOU HARD … AGAIN: WE WON'T GIVE UP OUR 5 SEATS IN KL, INSISTS MCA CHIEF
MCA president Liow Tiong Lai has insisted that his party will not give up its five seats in Kuala Lumpur, despite dissatisfaction from certain quarters of Umno grassroots on the Wangsa Maju seat being returned to MCA.
"Wangsa Maju is MCA's seat," Liow said to reporters after attending a Chinese New Year gathering in Wangsa Maju today.
The five seats Liow was referring to are Seputeh, Cheras, Bandar Tun Razak, Bukit Bintang and Wangsa Maju.
He also addressed reports that some Umno grassroots had said they would be willing to return the Wangsa Maju seat to MCA, as long as the candidate is not MCA Wangsa Maju division chief Yew Teong Look (photo, on left).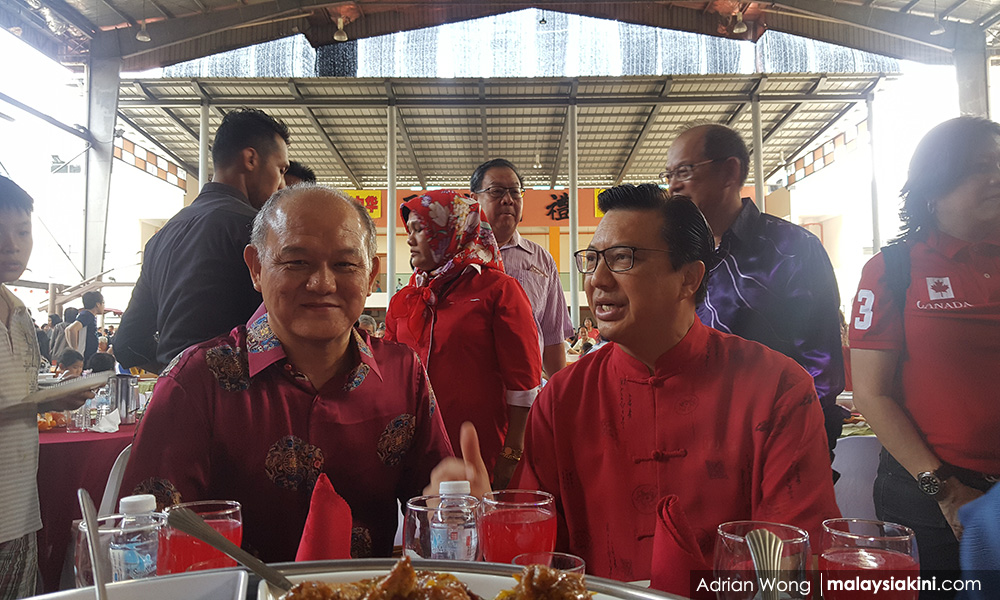 The BN leadership is the one who will decide on the candidates, he said.
"All candidates will be discussed among the BN leadership.
"We will not discuss candidates and seats in the media," he said.
The Wangsa Maju parliamentary seat had been loaned to Umno in the 13th general election.
MCA has since consistently expressed their intention to contest in Wangsa Maju again in the 14th general election.
– M'kini
.