RAZAK BAGINDA ALSO CASE CLOSED? PAUL LOW REVEALS MACC PROBE COMPLETED BUT MUM ON IF HE'LL BE CHARGED, INSISTS NO EXTRADITION CALL FROM FRANCE YET
MACC has completed its probe into the involvement of political analyst Abdul Razak Baginda in the purchase of Scorpene submarines, according to Minister in the Prime Minister's Department Paul Low.
"MACC had conducted an investigation on Abdul Razak under MACC Act 2009," he said in a parliamentary reply.
Low was responding to a question from Teresa Kok (DAP-Seputeh) if MACC probed the political analyst in light of being charged in a French court last July.
"Will the Malaysian government cooperate with the French prosecutor to extradite him to France?" she asked.
RELATED STORIES: DPM: Police investigation on Jho Low closed
Shameful of Malaysia to close case against Jho Low, say Pakatan
Razak Baginda charged over French submarine deal
French lawyer confirms Razak Baginda indicted on July 18
A French indictment is a charge, and Razak Baginda has been ..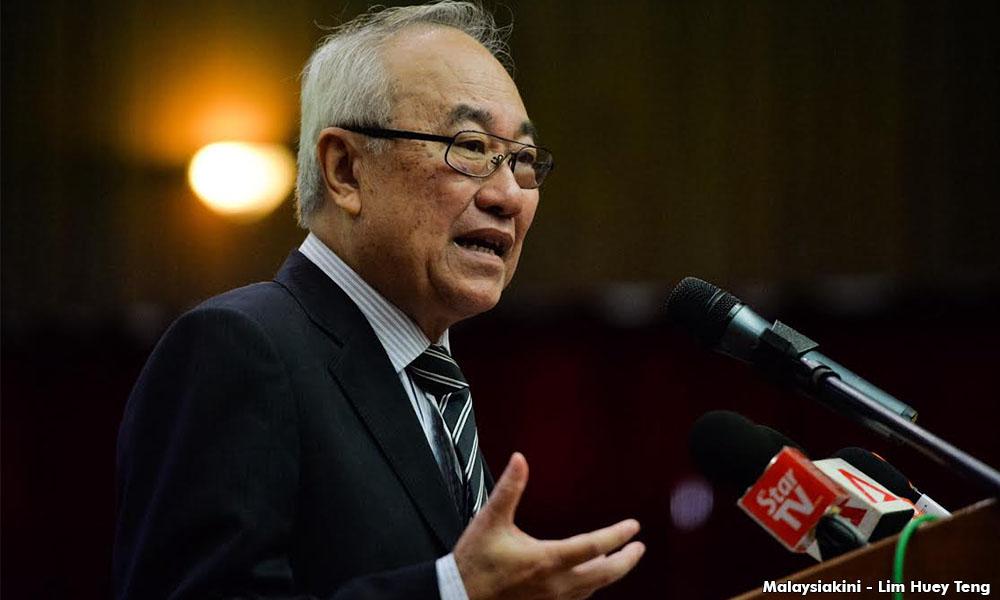 Low (photo) maintained, however, that Malaysia has yet to receive any request for assistance involving Abdul Razak from another country.
The French probe into Scorpene commenced in 2010 after a complaint was lodged by Malaysian human rights group Suaram.
The case concerns Malaysia's purchase of two Scorpene-class submarines for around €1 billion from France's Direction des Constructions Navales (DCN), which allegedly involved kickbacks.
Razak, a close associate of Prime Minister Najib Abdul Razak, admitted to receiving around €30 million (RM137 million) from French company Thales for lobbying work, but denied using it to bribe Malaysian officials.
Last month, MACC said it would seek clarification with the French embassy with regard to the status of Abdul Razak in the Scorpene case.
MKINI
.